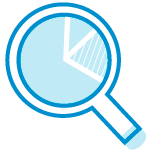 Financial matters are at the root of any business entity. An organization must have clear budgetary planning process as it aids in making both short- and long-term decisions. Inevitably, a business entity ought to be aware of the financial implications of any decision before engaging in any operations. In an organization, financial management is concern with financial considerations. They aid in business planning to ensure financial success of an organization. This profession entails a lot of things. There are ethical principles and practices that govern the practice. As such, the position is the subject of my investigation essay because it is interesting and attracts attention of everyone doing research. I was overwhelmed by the fact that the interview subject was sincere with the information she provided, something which I did not expect before conducting the interview and carrying out research.
Interview Report
Background and Career Path
The subject of the interview is Zarin Patel, a long serving chief financial manager for BBC. Patel is one of the greatest financial managers in the UK and has been a consistent performer throughout her tenure at BBC. Prior taking the post from John Smith, Zarin Patel was the Head of Revenue Management at BBC. Patel joined London School of Economics in 1978 and graduated in 1982 before joining KPMG. She worked in KPMG for more than 15 years before joining BBC in 1998. Zarin Patel was an inborn financier. At tender age, Patel could accompany her father to Barclays Bank, where he worked. She was determined to follow footsteps of her father. Father's occupation sowed the seeds of Patel's desire for financial management career. While in secondary school, Patel worked hard to ensure that she joined an institution of higher learning where she could study financial management course. Her hard work landed her in London School of Economics (LSE).
From research, it is evident that there are certain requirements that an individual must meet before gaining entry to LSE. Admission to LSE is based on academic merit, personal skills and potential. LSE is determined to safeguard children as required under the English Law. Therefore, all applicants must be over 18 years at the time of admission. An applicant must have passed all subjects offered at A level and AS level. Having a key skills certificate is another requirement before a student is admitted for an undergraduate course at LSE. Zarin Patel was a successful applicant because she met all the LSE's entry requirements.
Like any other student pursuing higher education, Patel's expectations for joining a financial management course at LSE were vast. When she was admitted at the school, Patel's dream came true. She was happy but nervous. Many people have had a negative perception towards financial management courses. Students have created a perception that some of these courses are hard to undertake. Patel said that she feared pursuing the course at first because she expected it to be difficult. However, she believed that she had what it takes to be a financial manager by the end of the course.
Roles and Responsibilities
As a financial manager at BBC, Zarin Patel has become influential. She has been a Persistent Performer for the last 8 years. Prior 1998, BBC was going through difficult times. The company's growth was stagnating. However, drastic changes have been experienced in the company from the time Zarin Patel took over the office of financial manager. Patel performs a number of roles and functions. She is concerned with managing overheads to ensure that the company realizes higher level of profitability. She has been soldering the responsibility of reducing costs and devising projects that generate more income. She provides a key control and supports circa $80M of revenue, a role which demands a strong balance of both technical and financial skills.
As a finance manager, Patel provides financial and non-financial information to enable the company to make effective decisions. She models business plans and prepares investment cases that are used by the company in developing commercial strategies. Patel delivers monthly management accounts for business operations in Central Eastern Europe, Middle East and Africa (CEMA). She does so for all business lines such as TV sales, production, primary channels, consumer products and format sales. While performing this role, Patel confirms that she works closely with heads of international offices so that to ensure that financial results are consolidated in an accurate manner. Patel reviews and manages all balance sheet accounts regularly. She is also concerned with adjustment of IFRS, supervision of statutory accounts, VAT and tax returns for all subsidiaries.
There are different levels in financial management profession. In a typical career path of financial management, Patel's job as a finance manager at BBC involves conducting analysis. Financial managers occupy the apex of the financial management profession structure. She can guide other individuals within the profession such as project analyst, financial accountant, treasury analyst, internal auditor and management accountant.
How it Works
01.
Select the type of assignment
02.
Provide explicit guidelines
03.
Enjoy your free time while our professionals work on your project
04.
Get an original work
Those interested in securing financial management job similar to that Zarin Patel should be aware of basic requirements. One should have a minimum bachelor's degree in a relevant field such as Economics, Finance, Accounting or Business Administration. However, employers in the modern society prefer candidates with a Master's degree. The job also requires individuals who have pursued common courses such as asset management, budgeting, financial reporting, cash flow management and accounting. Due to stiff competition in the job market, employers require from applicants of this post to have relevant certifications such as Certified Public Account (CPA), Certified Management Account (CMA) and Chartered Financial Analyst (CFA). Applicants should also be familiar with financial regulations and reporting standards. They should have effective management and communication skills. They should be strong mathematicians. They should also have more than 10 years experience in financial analysis.
Some of the common jobs in financial management profession include financial analysts, financial adviser, corporate treasurer, senior tax professional, tax adviser, chartered accountant, actuary, chartered public finance accountant, corporate investment banker and financial trader.
There are numerous challenges that financial managers encounter on a daily basis. In the wake of economic instability, financial managers are expected to maintain or grow consumer base. However, their efforts have been undermined by the fact that consumers lose confidence in most business firms. Financial managers also encounter compliance issues which affect some investment options. As indicated by Patel, finance managers encounter challenges when reporting risk assessment. Most companies in the modern business environment do not have adequate liquid and value holdings that attract customers. This means that it is hard to realize profits in the time harsh economic conditions. Patel claims that her organization has been struggling to diversify investments in order to meet ever changing needs and demands of customers. It is sometime a challenge to earn good revenue if the company does not provide a vast range of products to its customers. Patel encounters serious funding problems, which means that she has to manage budgets that cannot adequately cover the costs faced by the organization. This has caused cutbacks in the company and increased workload for the company's management in the event that redundancies are experienced ("Globalization and New Challenges of Public Finance: Financial Management, Transparency and Accountability" 8).
Communication Skills in Financial Management Profession
According to Brigham (23), having top-notch commercial knowledge and mathematical skills is only the tip of the iceberg if one wants to do exemplary well in financial professional. Being experienced in business operations and development is an insignificant financial aspect of financial management. In other words, one should be able to perform other important functions for them to make in financial management job. In order to get things done and realize objectives of a company, individuals who intend or aspire to be financial managers must master relevant non-financial skills. They should have effective communication skills. Financial managers should be able to communicate their understanding or knowledge with appealing speaking and writing skills. They should also be able to present their ideals in an eloquent manner. Financial managers are required by companies to appear before the board of directors or investors to address relevant issues. This means that the occupants of this post should be good in conveying complex information so that stakeholders could understand it with ease. Finance managers should be able to give and receive feedbacks. Investors ought to always feel understood and valued. They should also be given an opportunity to learn about various aspects of financial undertakings in the organization. This can only be realized if a financial manager is in a position to give and receive feedbacks. Occupants of this profession should have the capacity to listen to what the audiences say. They should also be able to relay information being passed across by the audience (Brigham 34).
Plagiarism-free guarantee
Confidentiality guarantee
There is certain information that ought to be presented to company's stakeholders in written form. For instance, change in financial policies of the company that affects clients or co-workers ought to be presented in an appropriate manner. Therefore, a financial manager should be skilled in writing and presenting information. Regardless of the nature of the intended audience, a written piece of information should be exceptionally good. It is common that there are technical terms and concepts that ought to be relayed to customers, co-workers or clients. A financial manager should do so in a user-friendly way particularly to the non-finance audience. A financial manager is expected to have influencing skills, which help him / her in negotiating with the co-workers or clients. This ensures positive relationships between the entity and stakeholders (Cheng & Kong 76).
Among the several non-financial skills discussed above, Zarin Patel considers some of them more important than the others. Patel feels that effective communication skills are primary for the success of any financial manager. She believes that an individual who cannot master these skills cannot achieve success in financial management practice. Such individuals can hardly call themselves finance managers or professionals. Its value in the practice cannot be ignored. Ability to communicate with strong speaking is another communication skill that fascinates BBC's financial manager. Patel thinks that this skill determines the nature of relationship that exists between company's top management and employees. Patel considers that influencing skill is also among the most important skills a financial manager ought to possess. This also enhances positive relationships between various stakeholders in the organization (Cheng & Kong 146).
The interview was a wonderful experience. I was impressed by the character of Zarin Patel. She is sincere, honest and polite. In most cases, it is hard to be accorded an opportunity to interview individuals of this caliber. It is also striking to note that financial management field is interesting and informing. My expectations about this field remain positive as before. I want to gain relevant experience, knowledge and skills that will enable me to become a good financial manager. Effective communication skills and deep understanding of financial management are critical in attaining my dream.