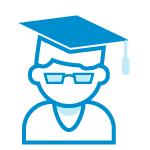 I hereby a Russian citizen write to express myself why I migrated from Russia to the Unites States. Initially, we stayed in Russia with my parents who worked there. Notably, both my parents worked with non-governmental organizations and this made them to move from country to country over a short period. I had to be near them and this affected my studies too as they were shifting numerous time.
As soon as I had started my junior education, they moved from Russia to work in a neighboring country for seven months. These movements were common and affected me since I had to change schools and even study under different curriculums often. However, four years ago, they signed a long-term working contract and agreed to move and settle in America. This is was the main reason that I emigrated from Russia to America.
While in Russia, I studied criminal justice in one of the Universities. Criminal Justice and other law related courses have always been my passion and this is the reason why I settled for that. Law surrounds us on all our daily activities and it is ideal for all of us to understand the rules of the country.