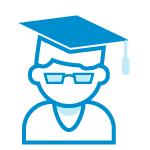 My name is Pham Anh Duc, I am an undergraduate student of Troy State University, Troy campus in Alabama, the United States of America. Currently I am in my second year for the degree of International Business/Finance. My career goals are short-term and long-term ones which include finishing my degree on time, so that I can serve the nation in matters that concern its economy. I wish to offer my advisory services on areas of finance such as investment, management and sources of revenue which are key issues that contribute much to our economy. After finishing my study, I will work towards recovering the economy; I believe, it will happen, and Ican help the society in raising living standards through job places creation. I also wish to support vulnerable communities by raising their living standards through encouraging them and explaining about the importance of becoming self-reliant; this can be achieved by offering free advisory services to the youths to start businesses that will help them create jobs and not to be job seekers. Also, I will encourage utilization of the available resources effectively in order to acquire income that will enable them realize their dreams. This will only be possible if I am supported in my current academic pursuance, so that I can achieve these dreams.
There is a relationship between what I am studying (finance) and the areas I will give advice, because most of the communities live below the dollar a day which is not sufficient, thus I will assist them in raising their standards through advice on investment and management of wealth, which are major areas in finance. This will only happen when I get the support through The Lance Robert McLendon scholarship fund.
I have experience that has taught me many issues in life and encourage continuing pursuing my education despite many challenges like taking care of my mother who is a cancer victim. I have worked as a volunteer in interpreting, it gave me the chance to give back to my society, and however it was noble. It taught me to be honest, hardworking, and responsible. This also encouraged me to seek internship in HSBC Bank where I worked in security department that required dedication, honesty and working overtime; this prepared me to face many challenges and it will contribute a lot in achieving my goals together with finishing my education. During my internship I learnt a lot about sanctions, information risk and business continuity; this will help me a lot if I deepen my knowledge to understand the current trends of our economy and the impacts they will have in case of any changes. Also, I have been an International student ambassador in the Iowa State University; I had opportunity to help other international students by supporting them, giving hope those who are discouraged due to their nationality, social status and their ambitions in life. Therefore, if I am helped in gaining this degree, I will continue to encourage many people even by offering financial support to the needy.
I am hardworking person, with strong passion for learning; since childhood, business related course has been my wish because it gives insight of the economy we live in and it enables one to become self-reliant in life, and it is through education the poverty is thrown out from our way. Thus, I have endured many challenges since high school till now, and, I believe, through your support I will undergo more in day to day living. Every single chance I get I utilize it to maximum by involving myself in any kind of work, even if it is volunteering, to keep me busy, because idleness leads to crime and poverty.
During my free time I like reading, playing tennis and soccer, listening to music and travelling. This has kept me busy, and reading has given me the morale to further my education.
We Offer
Original writing according to your instructions

Deadlines from 3 hours to 60 days

All disciplines covered

Confidentiality

24/7 Support
We Guarantee
Plagiarism-free papers

Timely delivery

Skilled writers with Master's/PhD degrees

Personal data security

Instant replies to all your questions
I believe I have something to offer to the community; my leadership skills, academic knowledge and achievements will enable me to connect my passion for education with my goals. In all circumstances, I will work tirelessly, focused and determined to finish my education with high results which will give the university a good reputation and I will encourage other international students from Vietnam and all over the world to join the university. Also, I will join the university programs like the campaign for Building Beyond Boundaries to encourage support to this scholarship fund and, therefore, this scholarship will give me the opportunity to utilize my potentials and give back to the society.
Thank you for supporting students who might have not finished their studies if you had not given them the opportunity through this scholarship. I hope and believe I will receive The Lance Robert McLendon scholarship, so that I may finish my study and contribute to the economic recovery of the nation and the society which is full of potential.