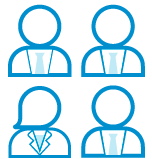 Throughout the years, millions of communities and societies have evolved, and there have always been different ways of behavior when with other people; this has allowed humanity to flourish over time. Unfortunately, just like there are people who behave well and respect others, there are also lots of those with offending behavior in their community. There are many different types of offending behavior, which could, in fact, lead to some real problems and even imprisonment in some cases.
This paper presents three different types of offending behavior like behavior, psychological and cognitive problems that goes on in most communities around the world. Also, about it suggests some programs like Crime Prevention through Social Development programs to fix these types of misbehavior in people in order to develop a better community and society at the same time (Schneider, 2011).
Three Types of Offending Behavior in Communities
Every community around the world has its own set of rules and regulations. They also have their own customs. Besides, there are things that are perceived well by the people of those communities and things that are forbidden. The following are three of the most common offending behaviors, which have affected communities in one way or another and should be abolished worldwide today.