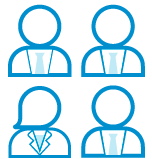 Throughout the years, millions of communities and societies have evolved, and there have always been different ways of behavior when with other people; this has allowed humanity to flourish over time. Unfortunately, just like there are people who behave well and respect others, there are also lots of those with offending behavior in their community. There are many different types of offending behavior, which could, in fact, lead to some real problems and even imprisonment in some cases.
This paper presents three different types of offending behavior like behavior, psychological and cognitive problems that goes on in most communities around the world. Also, about it suggests some programs like Crime Prevention through Social Development programs to fix these types of misbehavior in people in order to develop a better community and society at the same time (Schneider, 2011).
Three Types of Offending Behavior in Communities
Every community around the world has its own set of rules and regulations. They also have their own customs. Besides, there are things that are perceived well by the people of those communities and things that are forbidden. The following are three of the most common offending behaviors, which have affected communities in one way or another and should be abolished worldwide today.
Psychological Problem – This type of offense is probably the most common of all as it happens in almost every community of the world; both men and women suffer from it (Schneider, 2011). While it is more common for people to psychologically offend in the workplace, in the streets or any other place, there are also many men who suffer from this abuse at some point of their lives; it is very tiring and affects a person in many ways. Psychological problems can happen in many ways, from a simple comment to a person touching another one without their consent or even to a rape or worse. One such problem could be Sexual harassment, which is certainly a terrible offense; even though people are more aware about it, there are still many who do not care about their behavior in the community and keep offending others in this way (Schneider, 2011).
Behavioral Problems – While this is an offense that is seen mostly among young students and teenagers, it also happens in the workplace to adults, and it is certainly one of the worst offenses in our communities today. Behavioral problems can also affect the life of a person forever and influence one's self-esteem over time (Schneider, 2011). One such Behavioral problem could be Bullying, that can happen in many ways; these include name calling, hitting, stealing, and playing pranks on someone among others (Farrington, 2002). Although bullying occurs mostly amongst young people, adults also have to be careful with this offense, because it can certainly affect someone's work, career or entire life in no time at all. Bullies can present themselves in different ways. A person does not need to be very big, strong or scary to be involved in bullying as there are mischievous people who know exactly how to take advantage of the weakest person in their community (Farrington & Loeber, 1999).
Cognitive Problems – This type of offensive behavior has been going on for centuries, and it is still witnessed in most of our communities today (Farrington, 2002). Cognitive problems are cognitive deficits and these types of crimes can be really dangerous as sometimes they tend to get out of hand and can really end in some brutal incidences (Schneider, 2011). These types of offenses are usually punishable by the law and are one of the worst things that a human being can do to another.
Crime and Offensive Behavior Prevention Programs
Thankfully, today, we have developed many different kinds of solutions, strategies, associations and groups which are meant to help reduce the cases of these kinds of behaviors and crimes (Farrington & Loeber, 1999). As stated earlier, in this report, we will be looking at three different Crime Prevention through Social Development Programs. These programs aim to alleviate social, personal and other environmental risk factors that increase the risk of offending (Schneider, 2011). These programs can found in almost every country and community, and, in fact, they have helped a lot throughout the years.
School Based CPSD
Schools always have special programs and classes which are meant to teach other than academic activities like Crime prevention, how to improve socialization, how to reduce crime risk factors, alienation etc., (Schneider, 2011). These programs also teach about the effects that these behaviors can have on people and what can be done to stop them. They also recommend some of the best solutions for those people who are suffering from any type of offensive behavior from someone else.
Employment based CPSD
Employment based CPSD programs are the only thing that helps people to get employment and attend training for future employment (Farrington, 2002). At-risk youth are given residential and intensive programs. At risk youths are also given Prison-based educational programs and vocational training with wages and work based subsides (Schneider, 2011).
Family based CPSD
This training program helps disadvantaged families to gain employment training and child care programs. This program includes high quality early childhood education programs and positive parenting programs to help youth at risk to  develop and support good parenting techniques and strengthening the family (Schneider, 2011).