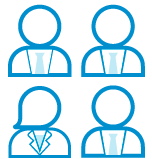 People develop through various stages after birth, and these include physical changes characterized by body size and figure, as well as internal changes in brain and reasoning capacity. An individual is also expected to advance in social aspects such as education, family, and wealth.
The Life Story
I am Florence J. Tankersley born of Glen Swanson and Jenny Swanson on 1990/3/19 in the Oklahoma City at 01:32 hours. I was the second of three children in a family of American nationality and native American ethnicity. The birth was through natural delivery, without a single complication. I started schooling at the age of five, and at 21, I graduated with a Bachelor's Degree in Nursing from the University of Oklahoma, after which I immediately enrolled for a Master's Degree in the same school, which I completed at the age of 23. I secured a job as a nurse at the age of 24, after which I purchased a house, and at the age of 25, I got married to Jacob Branson, a banker who is the father of my six months old child.
My Social Clock
Social clock is a culturally determined timetable that describes what is expected of an individual in the society as he/she grows old (Jeanty, n.d.). The timelines set by the society try to define what a human being should accomplish at a given age, and these include education, work, family and wealth, among others. If a person does not meet these expectations, he/she is deemed to have failed the test, and thus, he/she cannot be treated with much respect. In my case, I believe that I have achieved what my society expects of me because I managed to acquire a Master's Degree before the age of 25, and I have a husband and a child.