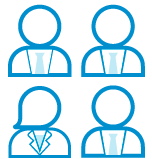 The Issue of Work-Life Balance in the United States
Today, all workers face the same problem of finding a suitable balance between daily life and work. Some working parents are satisfied with the number of children that they have but in most cases, they would like to have more working hours. On the other hand, some couples would like to have more children but cannot afford it because they cannot stop working. In fact, this is a challenge for government as well as people. In this case, if people cannot get the desired work-life balance, not only their welfare is lowered but also the development of the whole country is affected. Hence, it is a dilemma for every country, because if parents have to choose between looking after children or earning money, there will be lower both employment and birth rates. However, many countries adopt special policies in order to cope with the issue of work-life balance. Many policies have been enacted around the world to address the challenges of being a working parent. This paper is dedicated to the issue of work-life balance and the policies that help to cope with this problem. The primary objective of this paper is to consider the issue of work-life balance in the United States, Canada, and Denmark.
In fact, the United States lacks social benefits that support working families comparing to other developed countries. The recent studies showed that the USA comparing to twenty-one richest countries does not mandate parental leave. Moreover, among the other richest Western countries, the USA does not mandate paid vacations. However, there are many solutions for the work-life challenges that have arisen in American society. There have been many specific policies concerning work-life balance developed in the USA; nevertheless, the recent policy is focused on restoring marriage rather than direct support of children (Weigel, 2013).
In the United States, the nation faces another problem, which is the lack of reasonable distribution of care for children within a family. Due to the recent changes in all aspects of people's life, the debate over who should take care of children has risen. Experts struggle over the issue weather family members or care providers should take care of children. The debate has slowly moved from involving parents and care providers to domestic workers. However, there is another side of the coin: globalization and entrances of women into workforce have promoted increasing immigration of women from less developed countries to the USA. These women move from their countries to America specifically with the aim of finding a job of domestic worker. However, it became a solution for middle and upper class families. They hire immigrants in order to spend more time in the workplace. Nevertheless, this option still has its own drawbacks, and one of them is a lack of parental care (Allen, 2006).
Another issue is that poor class does not have access to such care work markets as middle and upper classes do. However, relying on formal care providers is less risky and disruptive, but these services still cause significant price issue (Gornick, 2005).
In fact, the problem of working parent can be solved in another way. There are many approaches in the work-life balance discourse, however, workplace policies may positively influence it. Today, there are numerous American workplace policies, and some policies aimed at providing a family-friendly workplace include such options as reduced working hours or paid leave. Firms and corporations realize that employees with balanced family and work life present better productivity at the workplace. Therefore, workplace childcare can lessen absenteeism, accidents, and turnover among the employees. As a result, childcare options may be the key for solving a problem of work-life balance. Family-friendly policies such as childcare, financial assistance, time off, paid leave, etc. are typical for countries such as Denmark. Thus, these measures can solve the issue of work-family balance in the United States.
We Offer
Original writing according to your instructions

Deadlines from 3 hours to 60 days

All disciplines covered

Confidentiality

24/7 Support
We Guarantee
Plagiarism-free papers

Timely delivery

Skilled writers with Master's/PhD degrees

Personal data security

Instant replies to all your questions
However, there are other policies that can ensure that company will have more productive and happier workers. Some of these policies include providing training classes on the wellbeing of family or the newborn. Moreover, breast milk pumping rooms will be the best option for companies trying to balance the work and family lives of their employees. Recent studies show that breast-fad newborns have fewer illnesses during the first year of life. Other work-family policies that could help both employee and company are scheduling options. Policies such as flex schedules, paid vacations, working from home, and part-time job may have positive influence on working parents. Employees who have this flexibility experience a boost in the work productivity. Hence, they are less likely to miss the job due to family-related issues.
Another important point is that management support and working environments are on the same level with abovementioned policies. Sometimes, it is hard for individuals to take advantages from provided policies. In this case, proper management skills may help to benefit from them. It happens because of work culture, which imposes on workers the fact that it is not good to place one's interest ahead of others. Therefore, good working environment and professional management are the part of well-balanced work-life future of the families (Gornick, 2005).
Even though many concepts were not mentioned, they still exist in the discourse of work-life balance. Moreover, the above-mentioned policies fit well upper and middle classes rather than poor families. In fact, the lack of funding at the state and federal levels make these policies unrealistic in the United States. However, the countries move forward the resolution of the work-life balance issue.
Work-Family Balance in Canada
Stressful jobs and long working hours are the problems faced not only by the United States but also by other industrialized Western countries including Canada. This country is one of the best in providing people with balanced work-family environment. However, many work-life conflicts are associated with the lack of family-friendly jobs. Nevertheless, currently, country is developing the policies that can positively influence the wellbeing of its citizens.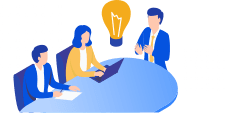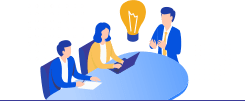 Exclusive savings! Save 25% on your ORDER
15% OFF your FIRST ORDER (with the code toppapers15) + 10% OFF every order by receiving 300 words/page instead of 275 words/page
According to the last study carried out by Duxbury and Higgins, women are more likely to complain about the lack of work-family balance than men. In fact, that is because women devote more time to non-work activities such as childcare, elder care, and domestic work. Moreover, there is the evidence that women have less spousal support than men. However, the study shows that men have reported about work-family conflicts more than women, and the number is increasing (Stiver, 1991).
According to Duxbury and Higgins' study, 1 out of 4 Canadians claim that their work interferes with their ability to fulfill their family responsibilities. Employees, especially younger generation, face the problem of long working hours and increasing pressure of globalization. In turn, such challenges lead to the low level of productivity and family conflicts. However, Canada tries to cope with all the problems that were brought by demands of contemporary society.
There are several policies that can provide Canadians with a well-balanced work-family environment. Employers are aware of the issues related to work-life balance. Those issues are productivity and operating, punctuality, absenteeism, performance, and commitment. In fact, it is profitable for companies to develop special policies in order to create family-friendly environment. In such case, a company will have high return on investments, retention and recruitment of employees, etc. (Morgenstern, 2004).
In fact, there are a wide variety of practices that help people achieve work-life balance. In Canada, companies also work on the balanced work-life environment. Similarly to the United States, companies in Canada realize the importance of work-life balance; therefore, they try to make their employees happier and increase their productivity. Furthermore, they provide the employees with more tangible schedules, and paid days off, thus, their workers have less family-related absences from work. Moreover, the policy of providing breast milk pumping rooms is also vital for Canadian organizations. As it was mentioned above, it has positive influence on the newborn infants. In turn, their parents will have less problems with children, and their productivity will stay on the highest level. Another practice in Canadian companies is that they organize events in which all members of employee's family can participate. This practice is called "building of mutual beneficial relationships," and it has been established in recent years.
Book The Best Top Expert at Top-papers.com
Your order will be assigned to the most experienced writer in the relevant discipline. The highly demanded expert, one of our top-10 writers with the highest rate among the customers
Hire a TOP Writer for

10.95 USD
In fact, the care-providing services can also be applied to Canada. Moreover, the country does not have such immigration problem as the United States. In some cases, it is because the USA borders with countries with weak economies. However, Canada has more friendly immigration policies compared to the U.S., which toughen up laws in order to stop the wave of immigrants. Nevertheless, from the perspective of work-family balance, care-providing services are one of the best options. There are still many concerns for this issue, but it is the only choice for working parents. However, it is an option only for middle and upper class families, which can afford these services (Bailyn, 1993).
Canada has unions that support various family-oriented policies. These unions can lobby for better salaries and reducing working hours, working week, and working year. In fact, it is rather effective to ensure people with family friendly environment. However, the country has less powerful unions than in European Union.
Denmark and Balanced Work-Life Environment
Denmark is regarded as the country with the best index of family friendliness. The nation has taken the first place in the list of 21 developed countries. However, there is a certain circumstance that can explain country's success. In Denmark, the Working Time Directive, which works throughout the Europe, implemented 30-hour working week. However, there are countries in Europe that have even fewer working hours. This number varies from country to country, however, the mission statement is clear: to create family-friendly environment. Moreover, in all Scandinavian countries, there are state policies that absolutely encourage men to take responsibility for the large share of domestic work. However, the country still has the issue of work-life balance. More than 30 percent of people state that they are tired of doing their household choirs. Furthermore, such people do the household work three or two times a month.
In Denmark, legislation has allowed parents with children under 6 request a more flexible schedule. Therefore, companies should approve this request, as long as it does not negatively influence the company.
Free Features
References/
Bibliography List
In all European Union countries, people have twenty-four days vacation. This is more than in the United States. According to the research, the average American takes only 14-days vacation every year. In fact, it is one of the best sides of Danish work-life environment, because it helps people to carry out their domestic activities and boost their productivity at work.
Besides, unions in Denmark may influence the work system and provide work-family oriented policies. These policies should enable increased salary, safety measures, training, and additional factors that are beneficial for people. Moreover, unions have direct impact on work schedule as they aim to adjust working day, week, year and provide more tangible vacations and leave time in order to cope with the issue. Therefore, Denmark has well-developed work unions which influence the work culture, so that people work fewer hours. In countries with weak unions, people do not have these benefits (Kasser, 2003).
Another crucial point is that cultural factors also influence people's working habits. In the United States, materialism affects the lives of many people. In all perspectives, Danish people are more conservative. In this country, and foremost in the whole European Union, people pursue less material wealth. On the other hand, Americans are bound to work more than people from other cultures. However, Denmark still stays the number one country with the most family-friendly environment. Due to country's policies, it has its place in the list of twenty-one the most developed countries (Kasser, 2003).
The Issue of Work-Life Balance from Different Perspectives
Working conditions and working hours have always been subject to change but now, the pace of change is more rapid than ever. In the United States, Canada, and Denmark changes come both from organizations and individuals. Companies are under the pressure to produce goods and services anytime customers need them. Globalization became the moving force in the process of work-family misbalance. However, all three countries have their own policies that help to cope with this problem. In these countries, some of the policies are similar, while some of them may differ; however, their purpose is the same. There is no doubt that all these countries have effective policies, but the policies provided by the companies are the most effective. The research "The Future of Work-Life Balance" conducted by Robert Taylor analyzes the issue from the point of view of individuals as well as companies and organizations.
Taylor considers the issue from all angles and discusses various policies that can positively influence the work-family balance. In fact, he states that the companies play a key role in this issue, because they are interested in promoting family-friendly environment at the work place. Furthermore, the shift in work is introduced in the research. Taylor states that tangible workday, work week, and work year are vitally important for companies as well as individuals. In fact, many companies look for family-friendly packages in order to retain their staff (Taylor, n. d.).
However, Denmark has the best policies concerning work-life balance compared to the three above-mentioned countries. These findings were based on the next aspects:
Percentage of employees working long hours;
The employment rate for women with children;
The time spent on leisure.
Denmark is recognized as the country with the highest work-life balance. Collected data has proved that the country has shown the best results compared to the US and Canada. However, such results have been determined by the policies adopted in this country. Nevertheless, the tangible workday, powerful unions, etc. has made the country number one in the list of family-friendly countries. In Denmark, influential unions ensure that people have everything they need to be happier. Moreover, such tactics increases the productivity of the workers, which in turn, is good for the country's prosperity (Taylor, n. d.).
The U.S. Leading Role as for the Issue of Work-Life Balance
Today, the United States lacks social benefits that support working families. However, this issue has another factor that goes further than economic challenges, which is cultural background. America is considered to be a hard-working nation. Compared to other countries, the United States is considered to be society of materialists. People of this country always pursue for material wealth (Gornick, 2005).

VIP services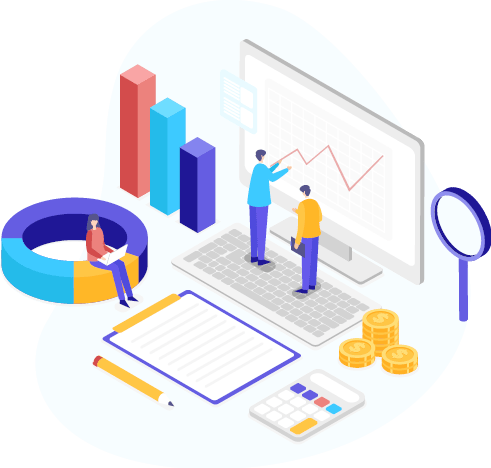 However, some policies may change the situation of work-life balance for better. The key concept in this issue is family friendly workplace. The country cannot lose its efficiency in terms of family-friendly environment. Due to this fact, the country should take measures to reform current model of work. The first step should be mandating the paid vacations. It will stimulate employees and give them more free time to spend with their families. The second point is that the United States should promote workplace family friendliness, because it is one of the key concepts in America as more than half of the country's population are white collars. Immigrants care giving services are last but not the least. There are more and more illegal workers who take care of children and seniors for money. The United States should work more on this labor source as it is an option for many middle and upper class families.
There is no doubt that the United States can become the world leader in providing a family-friendly work place; however, the country should follow the above-mentioned instructions. In this case, the country will be able to create a family-friendly working environment for all its citizens.
Conclusion
To sum up, many employees face the same problem of finding a suitable balance between daily lives and work. Such countries as the United States, Canada, and Denmark use different approaches in order to cope with the issue. However, some of these approaches are similar within the countries under consideration. The important point of work-life balance is that culture influences the nature of labor. In the United States, people are used to materialism. In this case, demand makes the offer.
new service!
Our Top RESUME WRITING SERVICE
will back up your efforts,
making your career growth a reality!
In turn, it influences the patterns of work performance. Therefore, it is not a problem for the U.S. to find a suitable balance. However, people used to work hard to take the welfare on the high level; thus, it has a positive impact on the development of the country. On the other hand, European Union always was a family-friendly environment due to its unions and policies. There is no doubt that Denmark is one of the most family-friendly countries, because all Scandinavian countries have tangible laws and regulations. Moreover, companies in Denmark provide the most tangible work schedules that include long vacations and paid days off. In Canada, companies and organizations play a key role in the country's development Small and medium businesses prosper in this country. However, companies cope with their mission to balance the work and family lives of their employees, and they try to create the most family-friendly environment for them. As it was mentioned above, the United States can take the initiative and become the world leader in providing family-friendly work places. However, there may be some drawbacks, and the development of the US may slow down. In fact, the United States, for a long time, has been known as the country of people who work hard. That is why the country's development level is so high.