Unlock Your Future with the Best Personal Statement Writing Service: Top-Papers.com
Navigating the journey to graduate school or college can be daunting. At the crossroads of your academic pursuits, one document stands as the gatekeeper to your dream institution: the personal statement. It's not just a piece of writing; it's a platform to narrate your story, ambitions, and the unique value you bring to the table. However, crafting the perfect personal statement for graduate school or college is no small feat.
This is where Top-Papers.com, the best personal statement writing service, steps in.
Whether you're wrestling with the first draft, stuck on a tricky paragraph, or simply running out of time, our team of professional writers is here to assist. We specialize in turning academic journeys into compelling narratives that admission committees can't resist. As a top personal statement writing service, we're not just about neat words on paper; we're about realizing your academic potential.
At Top-Papers.com, we tailor our services to your unique needs, ensuring you present a personal statement that resonates with your aspirations and strikes the right chord with the admissions committee. Our highly experienced and dedicated writers take the stress off your shoulders, offering unparalleled expertise in highlighting your strengths, experiences, and motivation for your future academic endeavors.
We don't just write; we breathe life into your personal story, setting the stage for your successful academic journey. Partner with us and stand out from the crowd with a personal statement that truly speaks 'you'. It's your story; let's ensure it's told the best way possible.
Make the right choice and get the
TOP quality papers
We ensure you that our custom writing service will find an appropriate writer in the subject mentioned in the
order
description/attachments. Your order will be delivered according to the set deadline and the quality of writing will be high.
(+10% to the order total) This option is for clients who want their
order
to be quickly assigned to one of our professional writers. Premium quality also means that the final paper will be subject to additional plagiarism checks, and the client will receive a PDF file with a detailed plagiarism report created by our professional editors.
(+15% to the order total) Apart from a "Detailed Plagiarism Check" option, our online agents will try to urgently assign a writer among the top 30 best company writers. Your
order
becomes of the highest priority for us. If you want your order to be our TOP priority, choose this option.
Unraveling the Excellence of Our Personal Statement Services
What makes Top-Papers.com stand out in the sea of personal statement providers? It's not only about what we offer but how we deliver. Here are some key points that position us at the forefront:
Expert craftsmanship. Our top-tier writing team is armed with years of experience. They understand the detailed requirements of various institutions and construct unique and compelling personal statements tailored to amplify your admission prospects.
Customized approach. Our company sets itself apart from typical writing services with our personalized approach. We offer customized personal statement writing that takes into account your specific experiences, strengths, and future goals. Our writers craft attention-grabbing opening statements and showcase your achievements and experiences in a compelling way.
Affordable excellence. We stand for making quality writing assistance within reach for all. As a competitively priced writing service, we maintain the superior quality of our work while keeping our rates affordable.
Timely delivery. Understanding the urgency of deadlines, we guarantee the punctual delivery of each document. Our service caters to all timelines, whether you're in a last-minute rush or planning in advance.
Total privacy. We take your trust seriously. Our secure and confidential service ensures the safety of your personal and academic information.
Reliable support anytime. Our customer service team is available round the clock, ready to answer any queries or concerns. From placing an order to checking the progress of your personal statement, we're only a click away.
Comprehensive solutions. Beyond creating original content, we offer a wide array of services that elevate your document to perfection. We meticulously revise, correct, and refine your personal statement, focusing on eradicating errors and enhancing its overall quality.
VIP services. Experience an enhanced academic life with our VIP services. Enjoy perks like a comprehensive PDF plagiarism report, an extended revision period of up to 14 days, and the opportunity to work with our top 10 writers and editors. We also offer SMS notifications and premium support to further enrich your experience.
Satisfaction guaranteed. We take pride in the quality of our work, offered by the best writers in the industry. However, if a paper fails to meet all your specified requirements, rest assured, we provide a money-back guarantee. Although you can check the feedback from our clients to see that such situations are extremely rare
Are you considering professional help for your personal statement? Perhaps you're contemplating the value of such a service? At Top-Papers.com, we provide a comprehensive solution that matches your academic goals. Your path to a flawless personal statement commences with our expertise.
We Offer
Original writing according to your instructions

Deadlines from 3 hours to 60 days

All disciplines covered

Confidentiality

24/7 Support
We Guarantee
Plagiarism-free papers

Timely delivery

Skilled writers with Master's/PhD degrees

Personal data security

Instant replies to all your questions
Understanding Personal Statements: Their Significance and Role
A personal statement, as the name suggests, is your personal narrative. But what does it entail, and why does it hold such importance?
A personal statement for colleges or graduate schools is a written document showcasing your strengths, skills, achievements, and future aspirations. It goes beyond an account of your academic journey. It's a reflection of you as an individual, encompassing your achievements and aspirations.
It's a platform to express your ambitions and motivations, an introduction to the admission committee that extends beyond the confines of your academic record.
Its significance? In the competitive academic landscape, a well-articulated personal statement can swing the odds in your favor. It presents your unique personality, highlighting why you would be a valuable addition to their institution.
Whether for college or grad school, remember, it's your opportunity to shine, to share your unique journey. And we are dedicated to assisting you in crafting that compelling narrative.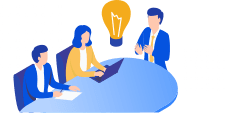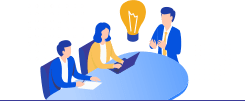 Exclusive savings! Save 25% on your ORDER
15% OFF your FIRST ORDER (with the code toppapers15) + 10% OFF every order by receiving 300 words/page instead of 275 words/page
Our Array of Services
We strongly believe in offering an array of tailored services to cater to each student's unique needs. Our range of services is designed to ensure every personal statement we deliver shines brilliantly, helping to secure your spot at your dream college or university.
Customized personal statement writing. This is our flagship service. Our professional writers work closely with you to understand your unique journey, ambitions, and aspirations. The result is a personalized narrative, highlighting your strengths, skills, and experiences, all finely crafted to convey your motivation and future goals.
Personal statement editing service. Have a draft ready but unsure about its effectiveness? Our experts will step in, refining your document to ensure it communicates your story with power and poise.
Personal statement proofreading service. Even the most meticulously crafted texts can have minor errors that can tarnish their overall impact. Our proofreading service ensures that your document is error-free and well-polished, ready to impress the admissions committee.
Personal statement review service. Occasionally, a professional perspective can be invaluable in evaluating the effectiveness of your statement. Our seasoned team will provide constructive feedback on your document, elevating your personal statement to greater heights.
Personal statement formatting and structure. Presentation is key, and we understand this well. Our team will ensure your document adheres to the requisite format and structure, adding to its overall effectiveness.
What sets us apart as the best personal statement writing service is our commitment to quality and customer satisfaction. Each service we offer is backed by our assurance of confidentiality, security, and timely delivery, making us the top personal statement writing service online. Remember, your success is our success, and we leave no stone unturned in helping you achieve it.
How We Make Your Personal Statement Stand Out
A personal statement is more than just a checklist of your accomplishments. It's a chance to tell your story, showcase your originality, and express your future aspirations. At Top-Papers.com, we go beyond offering a university personal statement writing service. We strive to create unique and compelling texts that encapsulate who you are and what you bring to the table.

VIP services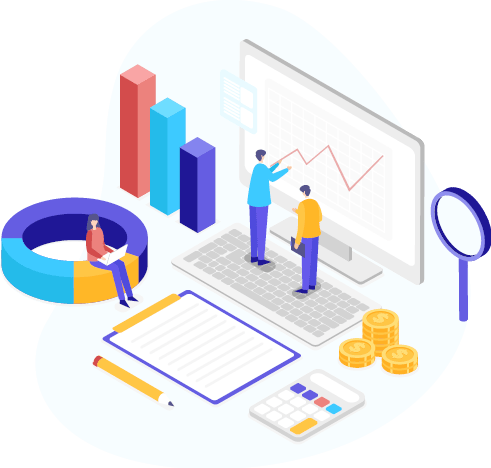 Our approach to crafting your personal statement is comprehensive and meticulous. We start the process with a captivating opener that immediately draws in the reader. As they explore your statement, they discover a well-structured story that underlines your accomplishments, strengths, and talents.
We go a step further to convey your motivation and future goals, painting a clear picture of your passion and commitment. Throughout the process, our expert writers maintain a keen eye for detail, ensuring the end product is error-free and well-polished.
By choosing us you are opting for a customized personal statement writing service that stands for high-quality writing and delivers timely, confidential, and secure services. Your journey to an outstanding personal statement starts with us.
Meet Our Personal Statement Experts
Our team comprises more than just writers – they are personal statement experts. Each of our professionals possesses the knowledge, experience, and prowess necessary to turn your text into a persuasive masterpiece. They are not just skilled but dedicated to presenting you in the best light possible.
But who exactly are these experts? Our team consists of professional writers, many holding advanced degrees, with a wealth of experience and track records in their respective areas. Their unique insights, honed by time on admissions committees, bring invaluable added value to your personal statement.
Our experts understand what it takes to make a personal statement for graduate school or colleges impactful, as they've been on both sides of the process. Their skill set goes beyond writing – they are astute observers, picking up the nuanced aspects of your personality and experiences to weave into a compelling narrative.
Participate in our Affiliate Program and begin earning money!
Share our service with your friends and
get 10% from every order they place
Learn more
When you buy a personal statement from us, you're not just purchasing a document – you're investing in our experts' time, dedication, and expertise. They are the foundation of our promise as the top personal statement writing service. Let our experts assist you on your academic journey, providing you the best personal statement help online.
How to Use Our Service
Navigating Top-Papers.com is a breeze, thanks to our user-friendly interface. If you've ever asked yourself, "Can I get someone to write my personal statement?" the answer is an emphatic 'yes,' and it's easier than you may think!
Here are 5 simple steps to get you started:
Create an Account. Visit our website and sign up. This is your first step towards acquiring a custom personal statement.
Place an Order. Choose 'buy personal statement,' and provide us with your details – academic level, desired length, deadline, and any other specific instructions.
Work with the Writer. Once you place the order, we match you with one of our professional personal statement writers based on your requirements. You can communicate directly with them, ensuring your personal statement aligns perfectly with your expectations.
Receive and Review. Upon completion, the paper is delivered to your account. We encourage you to review it, and if any changes are required, we offer free revisions.
Final Approval. Once you're satisfied with the text, you approve it and download the final version.
Using our high-quality writing service is as easy as these five steps. Don't wait – start your journey towards an impressive personal statement with top writing service today!
Pricing and Affordability
'How much does a personal statement cost?' you may ask. At Top-Papers.com, we're committed to making high-quality services attainable to all, a commitment mirrored in our reasonable pricing policy.
We realize the many commitments of student life – balancing classes, assignments, and possibly part-time work. That's why our services are priced competitively, meeting your academic requirements without straining your finances.
Book The Best Top Expert at Top-papers.com
Your order will be assigned to the most experienced writer in the relevant discipline. The highly demanded expert, one of our top-10 writers with the highest rate among the customers
Hire a TOP Writer for

10.95 USD
Our pricing is clear-cut and transparent, without any hidden charges. The price of your personal statement is determined by your academic level, the deadline, and the complexity of the task. We've worked hard to find the perfect balance between outstanding quality and fair pricing. This allows us to offer professional writing aid to all students, without compromising the standards of our work.
Moreover, we offer discounts and special offers regularly to make our services even more budget-friendly. This means you can buy personal statement online at a price that won't dent your wallet.
With us you can rest assured that you are investing in a high-quality, customized personal statement that is worth every penny. Embark on your academic journey without financial worry, knowing we are here to help.
Charting Your Course to Academic Success with Top-Papers.com
When it comes to preparing a remarkable personal statement for colleges or graduate school, our company stands as your beacon in the vast sea of academic preparation. We don't just provide a service; we're committed to being a part of your academic journey and your success story.
Whether you're considering the advantages of professional help for your personal statement or weighing up the investment, we aim to be your dependable first choice. We strive to offer an excellent balance of cost and quality, ensuring we meet your needs effectively. With our affordable personal statement writing service, you get much more than a well-written document. You receive a tool that opens the doors to your future, a unique piece that showcases your strengths, skills, and aspirations to the world.
So, why wait? Let's embark on this journey together with Top-Papers.com, your navigator to the academic success you deserve.