Receive Competent Interview Essay Writing Help Online
While doing important research, people sometimes have to organize interviews with experts to uncover original findings, and this is where most of them realize that they need interview essay writing help.
Situations, when you need to write an interview essay, include writing a paper on immigration in which you have to describe the first-hand experience, analyzing your hometown policy, which requires you to interview a local policy expert, and so on.
Although it might seem that writing an interview paper is as easy as talking to a person, this task requires particularly thorough preparation and might take much more time than expected. First of all, as an interviewer, you have to schedule the meeting and prepare questions. You also have to record the answers and make sure you obtain valuable information. As with many other writing assignments, interview writing format calls for experience and skills, so why don't you delegate it to a top interview essay writing service? This allows you to receive professional assistance from a competent writer, thus gaining a comprehensive understanding of the topic and this kind of writing in general.
How to Write an Interview Essay
This article explains how to write an interview essay and offers some valuable tips to help you create an informational interview essay. Moreover, you will learn how to order your own custom paper from a reliable service!
So let us start with the basics. What is an interview essay? An interview essay is a written conversation between people. In scholarly practice, this is usually a conversation between an expert and an interviewer. In academic writing, interviews are not supposed to be entertaining by nature, which means that profound knowledge of the subject, as well as the writing conventions, is expected.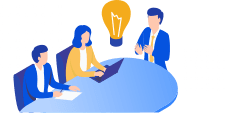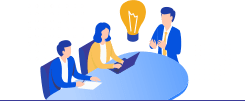 Exclusive savings! Save 25% on your ORDER
15% OFF your FIRST ORDER (with the code toppapers15) + 10% OFF every order by receiving 300 words/page instead of 275 words/page
The first step in interview writing is, logically, conducting an interview. After that, you will have to analyze the answers and get down to writing. The hardest thing you might face writing an interview essay is organizing your thoughts, which you can do more effectively by using the strategy below:
Select the central theme of the interview.
Create a list of questions that will help you discuss this theme in full with your interviewee.
Find the experts in the field and schedule a meeting with them.
Conduct the interview and don't forget to document the answers.
Review the answers and choose the ones that are most related to your central theme.
Use the answers to write an essay that fits the required format.
What Is So Special in the Interview Essay Format?
The interview essay format differs from the rest of the essay formats, so it deserves a separate discussion. Students are usually asked to format papers according to one of the standard essay citation guides (MLA, APA, Chicago, etc.). Note that if you or your interlocutor quotes another person, you have to include a citation and the corresponding entry on the reference page. Formatting is always on the grading rubric, so you should not underestimate its importance.
Free Features
References/
Bibliography List
Another aspect of interview writing is arranging the content on a page. Along with choosing the most appealing visual presentation, consider selecting the best essay format for your essay. Your options are:
A narrative essay, in which you will present the information in the form of a story organized around the central theme.
A conversational essay is based on the retelling of the story from the first or second person perspective and includes personal comments.
Questions – answers essay is a direct speech format, in which all answers are accurately recorded. You do not have to include your comments.
All these formats for an interview help a writer convey the information in the most effective manner and enhance comprehension of the material.
No matter which type is selected, you will definitely need an interview essay outline. If you face challenges at any of the stages, consider using an online interview essay writing service.
How to Create Good Interview Essay Questions
Good interview essay questions are the basis for a well-written paper, and even though preparation of questions is a pre-writing stage, you should approach it with particular care. It might be pretty hard to complete this stage. If you are looking for help with interview questions, we've prepared a list of ideas to kick-start your creative process:
Do you think that donations help combat homelessness?
What are the most important character traits for an expert in your field?
What are the most valuable skills you picked up in college?
How do you achieve the work-life balance?
Who can achieve more: someone who is gifted or someone who is hard-working?
Name a person that inspires you and explain your choice.
VIP support ensures
that your enquiries will be answered immediately by our Support Team. Extra attention is guaranteed
Get VIP Support for

$11.55
Now let us discuss the content of an interview paper in detail.
Think about a good hook to grasp your reader's attention from the very first sentence. The introduction determines whether your target audience will make it to the end of your paper. Interview essay writing also involves creating a thesis statement to guide your discussion. Apart from that, the introduction should include the name of the interviewee, their job title, as well as a succinct explanation of why this person was chosen for the interview. Note that all of this and more will be included in your introduction if you delegate your interview paper to the top essay writing service.
Depending on the format of your interview paper, the main body will consist of body paragraphs, like in a typical five-paragraph essay, or blocks of discussion to fit the conversational format. Regardless of the format, the main body is where you present the bulk of the information that you obtained during the interview.
The final section of your paper should summarize the main arguments and offer the remarks and concluding thoughts that you have.
The following strategies will help you wrap up your discussion in the best way:
Consider the answers you received and describe how they make you feel.
Discuss any insights that you got during the interview. Have any of them changed your perception of the topic? Or maybe they confirmed the assumption you held before the interview?
Consider your takeaways and suggest ways to obtain more information on this topic or share the ideas for a follow-up interview.
Stop Struggling With Your Research Papers Writing
Expert Help to Save Your Time! 👍
We can handle any research papers writing for all academic levels including master projects and PhD projects.
Why us?
Qualified team of writers
300 words / page
On time delivery
24/7 Customer support
Interview Essay Types
You are already familiar with writing interview questions, so you might want to take a closer look at the different techniques for various interview essay types.
Narrative Essay
Start with changing the dialogue into the first- or third-person speech. An experienced interviewer will easily transform dialogue into a tasty narration that keeps the readers interested. If you have little or no experience in interview essay writing, it is high time to try interview writing help. Alternatively, you can use some of the following techniques:
Research the topic to come up with good questions (or you can always best buy interview questions )
Transcribe the answers
Edit the script to produce a first-person narration If you are working on an academic assignment, for example, a cultural interview essay, stick to a 500-word narrative paper. All you will have to do is transcribe the conversation and edit it.
Job Interview Essay
These essays are especially valuable for job applicants. If you are writing this kind of paper, including some of these questions into your list:
How does the job applicant perceive the world?
Does the applicant have any special skills, knowledge, or experience to make them stand out?
What qualities best characterize them as a person?
A career interview essay may also be helpful if you are a student and have to submit a college entrance essay. In this case, your paper will cover topics such as 'What makes me the best candidate for this position', 'My career goals', 'My achievements in the field of…' to name a few.
Leadership Essay
Quoting a prominent leader, say, John C. Maxwell, is a great way to start a leadership essay. If you are working on the list of interview questions, take into consideration what journalists usually, ask when they talk to celebrities or business authorities.

VIP services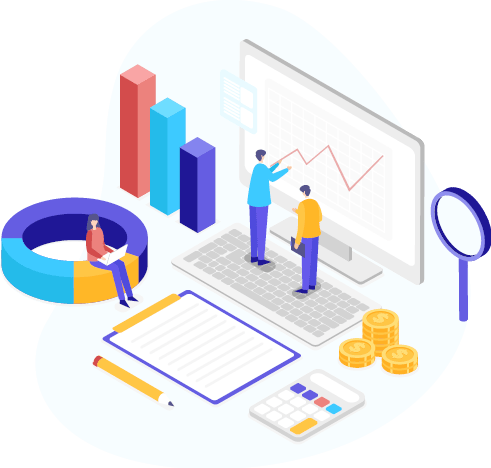 It might also help to read several leadership tests and interpretations of the answers because they are usually full of valuable information.
Personal Interview Essay
This type of essay does not presuppose any scientific research and does not require the interviewer to comment on the answers. The purpose of a personal interview is to introduce the interviewee to the rest of the world the way you see them.
Buy Interview Essay Paper
If you do not want to or simply cannot spend your time on writing assignments like this, you can always buy interview essay paper. You can pass the challenge of essay writing for an interview to a professional and leave your worries behind. If you are ready for the best buy interview questions and answers, just submit your order. To do this, fill out the form by indicating the paper subject, difficulty level, preferred format, volume, deadline, and share other information that you think is important for the completion of your order.
Our services are the number one choice for anyone who is looking for a best buy interview.
You should order interview essay on our website because:
Our writers are professional experts from the UK and the US. They have significant experience, which allows them to cope with any assignment even if the time is limited. We allow only qualified experts into our team because we care about our customers and our reputation.
We offer custom writing help and all our orders are created from scratch. You will not face any plagiarism-related issues because all papers we deliver are fully original.
Another reason why a student should buy interview essay on our website is our prices. We have managed to implement a flexible pricing policy allowing us to keep attractive prices while also maintaining the highest quality of services.
Our cooperation does not stop once we deliver your paper. We want to make sure that you are fully satisfied with the quality, so we allow you 48 hours after the paper delivery to send a free revision request if something in your paper does not correspond to your initial requirements.
We maintain total confidentiality from the moment we receive your 'write my interview paper for me' request until you get the product. Your personal information, as well as your payment details, are fully protected.
Our writers always meet deadlines. We realize that a delay in submission will cost you points, so we always deliver papers according to the deadline.
Now you see why our services are the best option for you? Do not hesitate to place your order and get the best interview paper you have ever seen!