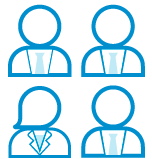 Welfare appears to involve activities aimed at providing materials and aid for those individuals who are in need. Some of the most common types of welfare normally include unemployment compensation, food stamps as well as some social facilities like drug rehabilitation and child care support.
In fact, the problem of social welfare is among the most divisive ones in the American politics along with those of immigration and abortion. Even though some of the most common arguments against social welfare are valid, they cannot be viewed as sufficient reasons for abolishing any government support programs targeted at helping people who are in desperate life situations.
A great deal of social welfare criticism comes from two major reasons, namely: free market competition and the "American Dream" ("Essay on Welfare in America", n.d.).
Proponents of the free market competition maintain that government's intervention into the market trends is likely to inhibit growth of business. Accordingly, if an industry or a business fails, the workers who loose their jobs will act as a labor resource for the competing industry or a business, which is sure to cause a gap in the market. Thus, if unemployed workers enjoy social support, it will slow down the growth in the market and subsequently the flow of competition.
The notion of the "American Dream" is based on the belief that the USA is the country where any individual can achieve success owing to hard work. In this context, it is argued that social welfare will make it impure. Hence, in case people receive benefits and services without hard work, the primary value of work will lose its importance leading to laziness.
According to Charles Murray, increasing welfare expenditure might result in deteriorating social conditions and rising poverty ("Losing Ground, by Charles Murray," n.d.). In his work "Losing ground", he points out that doling out money to people at a rate that is not matched by the economy will encourage the unemployed to stay home instead of looking for a job.
According to Butler (2013), only 5.3% of people who are currently paid incapacity benefit managed to find a job, which is far below the government's minimum of 16.5%. It is also clear that providers of the program also did not succeed in meeting the contractual benchmark, where young people aged 18-24 were supposed to find jobs. In addition, they did not comply with a target of helping people aged over 25 into a sustained job.
Anne Begg, a chair of the Commons Work and Pensions Select Committee, said that social welfare efforts were effective only in case with "mainstream" job seekers, whereas the job needs of people with disabilities or long-term health conditions were not met.
A separate report of the Salvation Army claims that social welfare programs result in providing job opportunities for those people who actually do not need help in finding a job. Instead, people who need help with this problem are not efficiently addressed. Moreover, the Salvation Army says that the early months of this work program proved to be chaotic.
All things considered, some may argue that social welfare programs have little or no benefit for people in need, but it is not entirely so. In fact, programs like that do help people in desperate situations to keep afloat. The majority of people manage to survive only due to government support, which is the primary reason in favor of social welfare programs.