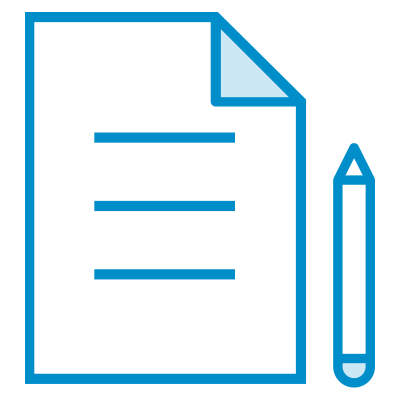 The study of traditional food is one of the most conservative elements of culture. It allows reconstructing and reviving some food traditions and makes it possible to carry out comprehensive historical comparisons. People can come to certain conclusions about the general and specific elements in the life of an ethnos.
Ethnic and cultural differences between nations in the realm of material culture, including food, have been recently erased. It was caused by the process of unification and fusion of cultures. That is why the study of traditional food in different regions, taking into account climatic, social and cultural factors, has high historical and cultural significance.
People's cuisine was formed in accordance with the conditions of life and the level of culinary art. The national cuisine reflects the religious beliefs of the people. Muslims do not eat pork. Many Buddhists are vegetarians, and some do not eat beef. In Judaism, food is divided into kosher and dead (permissible and impermissible). All meals of Orthodox Christians are divided into lean and ferial.
The man, unlike the animal, does not regard food just as substances necessary to sustain life. Food and non-food bans on the use of potential products are purely human phenomena. For human beings, food has a very important symbolic value. It is crucial for life support system of any ethnic group. It is a source of the study of the mechanisms of cultural heritage functioning in modern conditions of multinational world. The originality of national cuisine gives steadfastly continuing traditions. Food culture reflects not only the ethnic and social history, but also the specificity of the historical and cultural ties and contacts.
Food Codes in Ethnography
The research of symbolic value of food, as well as other subject realities of culture, is defined by the fact that it is not specifically designed to transmit messages. Specificity of the iconic properties of household objects is determined by their intermediate position between the utilitarian and symbolic world. The ratio of these properties depends on the semiotic status of things investigated on a wide ethnographic material. High semiotic status means the ability to transmit values and makes things or objects a part of a set system of signs. Such forms of symbolization of things are, for example, ritual and etiquette, design and fashion or art and museums (Coleman 33).
Different types of dominant importance of culture acquire different sign systems, changing the semiotic status of real objects. In traditional culture, it was a ritual, and in today's society, it is conspicuous consumption and advertising.
Food also acquires symbolic function when entering certain sign system. Informative food codes arise in the communication process closely linked to the social, cultural and historical context. The origins of the symbolic meaning of food lay in the archaic deep in the bowels of the mythological mind, studied carefully by Claude Levi-Strauss. Semiotic status of traditional food is extremely high. Any everyday meal ritual has its origins in the archaic rituals of sacrifice. In this case, the primacy of the utilitarian food is even more obvious; thus, archaic food taboos are associated with the idea of the nutritional value. (Coleman 39)
In the culture of modernity, there is the process of desacralization of food, which, however, does not mean the loss of symbolic meaning. Food acquires a status function, which primarily expresses the idea of taste. The idea of taste originates from bourgeois society.
In post-industrial society, the process of product supply has taken on new meanings. The symbolization gets its own characteristics and forms. It is associated with a number of socio-cultural factors: globalization, formation of a new structure type horizontal inequality, the emergence of a consumer society, virtualization and visualization of culture (Coleman 45).
These various factors cause rather contradictory trends in food consumption. The most dominated directions are stipulated by rationalization and unification of power, which is manifested in valeological approach to food. New approaches to consumption are focused on the science of nutrition criteria and reflect the functioning of body experience and the formation of new healthy habits of living.
As it was already mentioned, for human beings food can have crucial symbolic value. When thinking of the deepest sense of the biblical expression share one's bread with someone, it comes clear that eating together can be very special for humans. One of the characteristic features is that people eat to both satisfy their hunger and make up the body's energy and materials needed. There are different kinds of ritual food (holiday, memorial, symbolic).
The Art of Cooking
Differences in cooking and different relation to certain products due to geographical location, historical development, ideology define cuisine as part of the culture. Cuisine can be called a mirror of culture, similarly to language. Cooking techniques had a different attitude towards food in different times.
Subject of food origin is very close to the origin of man and culture. All eating habits can be considered on the verge of food anxiety. After all, it takes people from the restaurant, which they believe dirty, with poorly prepared cuisine or uncomfortable atmosphere. The whole problem of food can be associated in many cases with the procedural circumstances of time, located in space.
Different attitudes to the same products, with the exception of other diet products can be explained by the difference in ideologies, religious faiths, and sometimes, within the same culture, belonging to different social strata and regional differences (Coleman 53).
Cuisine is inexhaustible in the sense that it examines in detail all the features and differences of ethnic groups. Cuisine includes a national aspect, which is important for the disclosure of ethnic traits of the people, to see the development, dynamics, culture and history. After all, at different stages of historical development, cuisine introduced new elements and reflected new attitudes.
Cuisine is a hotbed, a primitive fire, dressed in a modern form. People have always spent much time in the kitchen and not just for cooking and eating. It is the place where family ties became stronger. People confided with friends and enjoyed the solitude there.
Cooking development has no boundaries and is in a continuous, dynamic motion. The new methods and ingredients are added, as well as cultural exchange occurs. Some borrowed recipes become a part of the national culture. This cannot be avoided, as there are international relations between states, and anyway, there is an exchange of information, and also in the culinary field (Coleman 55)
The preparation of each dish needs special training and accurate knowledge. A cook needs to present it properly as even a delicious meal will not satisfy a fussy customer if it is not served properly. Not knowing how to provide the client with the performance of the dish can turn all the labor in vain. Indeed, the cuisine does not imply only industry associated with relevance to the taste standards at national restaurants, cafes or bars. It foresees the importance of the ability to prepare the dish competently and comply with aesthetic rules.
Scandinavian Cuisine
National cuisines of Scandinavian countries are so little different from each other that they are usually combined under the title Scandinavian cuisine. Sweden, Denmark, Finland and Island have many common features and traditions in cooking, serving and enjoying meals.
How it Works
01.
Select the type of assignment
02.
Provide explicit guidelines
03.
Enjoy your free time while our professionals work on your project
04.
Get an original work
Scandinavian countries are known in the world for extensive use of marine products, and it is not surprising that the fish is one of the staple foods of the peoples of these countries. Fresh and canned fish are widely represented in the menu of restaurants and cafes, as well as on the home dining table.
Danish cuisine is considered as a more refined food tradition, which had long been under the influence of French cooking. High-calorie, delicious taste and design differ almost all salad recipes made with salmon, eel, herring and shrimp. Danish gardeners grow vegetables of high quality that are the basis of many salads; salad dressing is usually made of horseradish whipped with mayonnaise. Salads, fish, and vegetables are sweetened in most cases.
Close acquaintance with the Scandinavian cuisine makes me able to say that usually, the Scandinavian table presents several dozens of appetizers simultaneously. It can include rice salad with crab meat in a sweet sauce, a salad of young corn and potatoes with mayonnaise, fish salads with apple and plum sauce, smoked herring, pickled sprat, salmon, caviar, shrimp, eel, herring, lobster and crayfish.
Scandinavians eat hot soups once a day at lunch time, which is usually late. Various sandwiches constitute the basis of the daily diet and represent a wide choice and abundance.
In the Scandinavian countries, people like fish, vegetables and meat soups, often tucked with meatballs. They also eat boiled meat, poultry under vegetable sauces, boiled cod or herring with potatoes and butter, pate, venison with pickled cranberries (berries are generally very popular, they are added to different dishes), jam of cranberries and cloudberries, whipped cream and fruit jellies. Guests can taste cod or sole fillets fried in breadcrumbs, mayonnaise, mixed with finely chopped gherkins, capers and dill and boiled salmon, salmon with white sauce and cucumber salad. Consumption of whale meat stew, the so-called sea beef is another peculiar feature of Scandinavian cuisine. Potatoes, carrots and other vegetables are usually served boiled with parsley. Scandinavians like a simple food like jacket potatoes, dumplings, pancakes with sour cream and butter, crumbly buckwheat with butter and oat milk porridge.
Scandinavian multi-layered sandwiches with various sea products, lettuce, asparagus, eggs and sauces are very popular. Selection of sandwiches presents a striking diversity. In Denmark, for example, there are about 200 species.
Milk is the most popular drink. Famous Scandinavian cheeses are made from cow and goat milk, eaten with butter, celery, radishes, green onions and crisp bread.
Lunch is usually completed with a cup of strong black coffee with cheese. Cakes, pies, rolls and cakes with berries, jam, apples, fruit salad with whipped cream are very popular as a dessert.
The Culture of Consumption
Balanced diet is one of the leading factors determining the health of the nation. Recently, in terms of technogenic load, much attention has been paid to the hygiene aspects of food quality and the consumed food. Attractiveness of traditional food in the light of the modernity is associated with the notion of its compliance with a healthy lifestyle, availability of essential products, efficient storage and processing. Not coincidentally, the study of dietary habits has acquired increasing interest. (Coleman 74).
Historical events that happened in different countries have had a great impact on the national recipes. Methods for the preparation of many dishes perfected over many centuries, and today, people use the recipes and methods of cooking, which have been known for a long time.
The geographic position of the country can stipulate the methods used for different dishes, a variety of cookware, utensils and the use of spices. For example, in Asian cooking, it is common to use a large number of diverse spicy greens for the cooking pilaf (that is very common in various Asian cuisines). Cuisines of European states, the USA, Australia and New Zealand are characterized by food that can be prepared quickly enough. Cooking has transformed into an industry and got saturated with fast foods, such as sandwiches, pizza or tapas.
The Importance of Tradition in Food Consumption
No wonder that many societies developed particular forms of relationship independently, based on kinship of food (Coleman 53). The food in this case is seen as the measure of all things: community, kinship or conceptualized prestige expressed in terms of food. Community members live together in an area that feeds them; their food grows on the earth. Consequently, the earth itself is a substance that goes into the land of food, in the bodies of people and creates a relationship between them.
Plagiarism-free guarantee
Confidentiality guarantee
Food kinship is often considered more important than conceiving kinship. It is reflected in the beliefs of not only the exotic peoples but also Europeans. In ancient Europe, people distinguished between the two concepts: Genitor and Pater. Genitor was a man, who fathered a child, the biological ancestor. Pater was the one who fed and grew up the child. Genitor could be one person, while Pater was the other (and Pater was considered more important).
Food Taboos in Scandinavian Cuisine
Food Taboos imply that some people do not have the right to eat definite products because of their religious beliefs, cultural practices or for reasons of hygiene (Coleman 63).
Taboos can be defined as a systematic set of rules that determine what products and combinations of products should not be eaten and how animals should be hammered. These constraints have different origins. In some cases, they may be the result of the health care or have other practical reasons. Such rules may be connected with symbolic systems of ethnos. Some products may be prohibited during certain events (for example, during Lent), at certain periods of life (for example, during pregnancy) or to certain categories of people (for example, priests).
Thanks to the cuisine, cooking has acquired certainty a condition of human existence, and all of its attributes, even those that might at first glance seem unquestionably natural in origin. Similarly, cultural traditions support a number of food taboos, which are restrictions imposed on the consumption of potentially edible products. For example, North Scandinavians do not eat mushrooms, explaining that the fungus is the food of reindeer, not the human. Indeed, the deer is happy to eat mushrooms, but this is the only reason people artificially constrict their food base cutting off a significant source of protein and calories. For example, at the end of the 19th century, there was a famine in Scandinavia. The government distributed leaflets, instructing on eating mushrooms, but peasants preferred to die. They did not even try to use mushrooms for cooking.
Smorgasbord as an example of multi-cultural fusion
Smorgasbord is a way of serving food in a variety of dishes that are set side by side, and the food on the plates is versed by guests themselves (for example, at the reception). In many countries, such method of service is called a bistro.
However, in the Scandinavian countries, there is a tradition to lay a cold snack table (Swedish smorgasbord, sandwich table, snack table) in a separate room. After having had a light snack and chat, guests move to the dining room where they eat a traditional lunch or dinner.
Scandinavian tradition of Smorgasbord has been adopted eventually worldwide. Its history goes back to ancient times. Centuries ago, the Scandinavians did perform for the future of long-storage products. They salted fish, roots and vegetables, smoked meats. When guests came, the food was served in a single large bowl. Thereby, owners behaved themselves unceremoniously releasing time for socializing. In the XX century, this method of collective meal has embraced the whole world.
There are two main types of Smorgasbord organizations in terms of payment of the meal. The first is the most democratic option, in which everyone can choose any size of a plate and approach repeatedly to the table of distribution. In this case, the price is fixed. It does not depend on the number of products taken. According to the second embodiment, the payment is made depending on the plates (Plates system), which are superimposed ready meals: dinner plate, medium or large, and the payment is made for each approach.
Smorgasbord is the most popular of all types of food with the tourists. It is particularly popular because it guarantees a long satiety throughout the day, a luxurious selection of dishes for every taste and quick service, which does not depend on the efficiency of cooks and waiters.
Cuisine can be defined as an integral part of the culture of every ethnos. No wonder that ethnographers begin to study the life of any nation with close consideration of food traditions. National cuisine reflects the history, life and customs of the people. The ideological struggle in the consumption of food has come through many modifications. Science has traditionally ignored food preferences peculiarity because eating is an axiomatic human activity, necessary to sustain organisms alive. However, Levy-Straus' vision of cooking and meals best reflects the progress of civilization and national differences, social and caste divisions, and the whole of human culture.
Ethnography reveals cuisine through various food codes, characteristic for every ethnos. Scandinavian cuisine attracts people from all over the world by its variety of marine products and democratic approach to service. It does not lack taboos and nationally specific restrictions, however. For example, rejection of eating mushrooms is very typical of northern Scandinavian people.
As Scandinavian countries belong to European cultural tradition, they share stereotypes of food consumption and the tendency to simplification of eating ritual. The increasing speed of life makes it stressful, and food consumption often returns to its basic function of saturation instead of having some special cultural and emotional experience. Traditional cuisine helps to lessen the stress and turn to the roots of one's ethnos.
The Scandinavian culture Smorgasbord tradition is an example of successful fusion of an ethnic food tradition into the method used all over the world.