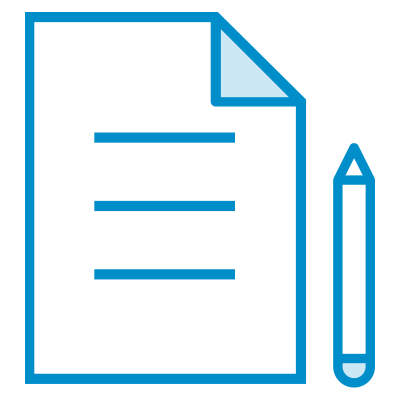 1. Define and compare the business strategies and business models of Google and Microsoft
Google Inc. is an American multinational public company that has invested money in the online search, cloud services, and advertising technologies. Google maintains and develops various Internet-based services and applications. It gains its income generally from advertising through its AdWords program. Google's fast growth since its incorporation has started a chain of products, profits, and cooperation beyond the company's main online search engine. In addition, Google offers the online software, like Gmail e-mail service, and social networking apps Orkut, and a new Google Buzz. Google's software includes desktop as well, with such software as the Google Chrome web browser, Picasa photo organization and editing application, and the Google Talk instant messaging App. Especially, Google maintains the development of the Android mobile OS used by a number of Smartphones such as Nexus One and Motorola Droid ("Google's Biz is not based on free software," 2005).
Google is dominant in the Internet since it started as a Search Company among many others. However, the efficiency of its PageRank algorithm and web advertising services, with its possibility to attract some of the best and wise people in the industry, have helped Google to be one of the greatest companies in the world. Google's capacious infrastructure provides the possibility to offer the fastest search engine and various Web-based products. In addition, the company has developed the widespread online advertising services suitable for businesses of all sizes. It has also developed a totally new business model developing such winning applications as Google Video, Google Earth, Gmail, Google Maps, and online video viewing.
We Offer
Original writing according to your instructions

Deadlines from 3 hours to 60 days

All disciplines covered

Confidentiality

24/7 Support
We Guarantee
Plagiarism-free papers

Timely delivery

Skilled writers with Master's/PhD degrees

Personal data security

Instant replies to all your questions
Google is able to attract the best minds in the industry making the company one of the most successful Web-based businesses in the world. It provides a user value by using a flexible and reasonable infrastructure to speed up Web searches as well as to provide users with a number of Web-based products and services. The development of the Internet use has increased its capabilities in the web and helped to develop business beyond the capabilities of their search engine. Over the last decade, Google's business strategy and business model have considerably grown boarding on a new age for the company. However, Google's business foundation was built from the desktop application evolution. Their evolution has the company to cloud computing. Cloud computing is a concept where computer tasks are completed via the Web. The company has pioneered cloud computing which will supplant desktop computing (Laudon & Laudon, 2010, p. 289).
Microsoft is an American multinational corporation with ita headquarters in Redmond, WA. It creates, manufactures, develops, licenses, and sells the personal computer software, everyday electronics, personal computers and services. It is famous for its line of Windows operating systems, Microsoft Office software and Internet Explorer online web browser. Its main hardware products are famous Xbox gaming console and the series of Microsoft Surface tablets. It is the world's biggest software giant measured by its incomes. It is also considered one of the world's most important companies (Microsoft Official Website, 2013).
An easy access, as a part of general usability, is a main consideration for Microsoft during its product design, creation, evaluation, and a release process. Microsoft does its best to integrate the accessibility into planning, research, design, testing, and manual documentation. Microsoft provides the easy access by proceeding with the longstanding obligation and leading positions in creating innovative accessibility solutions. The company also has tried to make the computer easier to use, to see and hear by integration accessibility into the Microsoft software and products. Furthermore, it is constantly pushing forward the innovation of access in the development community and cooperating with industry organizations to promote innovation. Finally, the company enhances cooperation relationships with various organizations to increase the awareness of significance of accessibility in meeting the technology requirements of people having disabilities.
Microsoft has created its gigantic stature on the power of its operating system called Windows and Office desktop applications, which are used by 5000 million people around the globe. The Microsoft's business strategy and model originally has focused and built around their Windows desktop operating system and applications of Office desktop productivity. Google and its products are essential for business and people looking to enhance their performance with computer-based tasks. Hence, the company has made its success around the concept of desktop computing. Microsoft's objective is to embrace the Internet while convincing people to keep the desktop as a main point for computing tasks (Williams, n.d.).
The company's applications have made a significant impact on the growth and development of the Internet. 90% of the computer usage around the globe is based on the applications of Microsoft Windows and Microsoft Office (Laudon & Laudon, 2010). Microsoft seeks to embrace the Internet persuading its customers to retain the desktop use as afocal point for computing tasks. In other words, Microsoft wants consumers to utilize the desktop applications for their computer usage.
In general, Google and Microsoft are considered to be very competitive companies in the field of computers and Internet technology. As the software, as a service (SaaS) and computer software increases linked by the wish for businesses and consumers' number grows, the demand will increase making the industry more challenging. The computer applications market and SaaS are quickly and constantly saturated like cloud technology and the people are fed with the new technology. As a person gets along with the new software, it is changed for a new one and often more complicated application. Now those apps are cloud integrated.
The Web looks like to be the main reason for such a desperate competition between the two corporations Google and Microsoft in the software area. In addition, their business strategy and expertise are completely different between these corporations promoting the everyday use of the Internet. The Internet gives special opportunities to receiving the important information at home or work as well as enhanced benefits for businesses despite the size of the company. The world begins to depend on the use of the Web more than ever. Making up the software or hardware that is the company specific could do almost every function required to do or improve a business. With the available cloud computing, technology files, documents, and apps are easily accessible almost anywhere and 24/7.
2. Has the Internet taken over the PC desktop as the centre of the action? Why or why not?
No, as this is because Internet can be accessed using many other devices like a Smartphone, a notebook, a cell phone, and many others. Enhancement of the Internet will give the opportunity for more computing tasks to be made via the World Wide Web. Google's belief is that the Internet's maturation will allow many more computing tasks to be performed on the Web behind the personal computer in data centers rather than on your desktop. It is another view that the personal computer is a Wi-Fi system, which keeps you connecting to the Internet all the time.
The world of computing and technology seems to be approaching the point where the Internet has taken over the PC desktop as the action center due to Google and other companies engaged in software services. The Internet has been constantly developing; and the connection availability of the broadband Internet provides more bandwidth for users. Google's introduction of the cloud computing concept allows more computing tasks to be completed via the Web. Google finds that Internet-based computing will crowd desktop computing making users not tied to the particular machine when they want to access some information or work. The company remains responsible for the maintenance of data center at the same time relieving companies of any size.
At the same time, Microsoft has a popular application set that is comfortable for many consumers and businesses. The installed Microsoft product base provides a shelter from the onslaught of Internet-based services and products. Users become comfortable and familiar with Microsoft companies and products and are not going to throw all of their software out. Hence, the process of the Internet migration away from PC desktops is going to be a gradual one.
Thus, the Internet has taken over the PC desktop as a social interaction center. The personal computer is still the spotlight that provides the Internet access. The PC is where the work is completed, the data are saved and reports are written. The PC provides an opportunity to send files via thumb drives, SD cards, compact discs (CD), and DvD's and then use them or place in the Internet. As a result, the PC is considered to be too integral not be the center of the action.
3. Why did Microsoft attempt to acquire Yahoo!? How did it affect its business model? Do you believe this was a good move?
Google maintains over 60 percent of the Internet stock share, whereas Yahoo! is the one and only company that can give Microsoft the more Web search stock share. That will influence its business model with trailing Google a vast margin; the margin would at least boost the possibility of Google dethroning. Microsoft tries to buy Yahoo! because it can assist in the market share increase. Yahoo! maintains 20 percent of shares as compared to Microsoft that is below 10 percent so buying Yahoo!, Microsoft can improve their market share situation. It can assist in achieving Microsoft's business model. It is a nice move as it can help Microsoft to succeed because Microsoft aims are to provide innovations and disruption in the search area, to win in display ads, and to reinvent the experience in the Web and social media. Microsoft realizes its need to bolster the company's Internet presence. Acquiring Yahoo! can help Microsoft meet the goal.
The company's pursuit of Yahoo! indicates skepticism even on its own part. It is considered far easier to buy the already existing company than try to develop the products and services in-house. In spite of the fact that Microsoft's initial attempts to buy Yahoo! were unsuccessful, the company did the right thing. However, even the purchase of the company will bring difficulties integrating Yahoo!'s organization and culture into Microsoft's. This may result in a setback to both companies.
How it Works
01.
Select the type of assignment
02.
Provide explicit guidelines
03.
Enjoy your free time while our professionals work on your project
04.
Get an original work
It is good for the Microsoft Company to go after Yahoo!. It is explained by the fact that its gain was going to be only 10%. Yahoo! has been on a downward spiral in the market of the Internet search; and the purchase purpose was not Microsoft's mode for innovations and improvements. Bill Gates may be a bright example of how Microsoft began by taking the initial programming of Apple developing, studying it, and refining it to a point that it could be used in a format the rest of the world can use it today (Latif, 2008).
4. What is the significance of Google Apps to Google's future success?
Google Apps are the basic versions of Microsoft office Apps. They are offering these simple applications for free. The suite of Google Apps includes a series of Web-based applications that include Gmail, a calendar, instant messaging, presentation, word processing, and spreadsheet applications. It also includes tools that allow the creation of the collaborative Web sites. The applications are simpler and smaller versions of Microsoft Office applications and exclude a number of advanced features that, according to Google, the majority users do not need.
The client always looks at the price; and Google applications are cheaper than Microsoft's.A conducted study shows that while ordering the premier edition of Google Apps, the price is 50$ a person per year; Microsoft price is 500$ a person per year. That appeals to small businesses that prefer simpler and cheaper versions of the application. Google's struggle by introducing Google Apps may improve their success in the future if they are trying to challenge with Microsoft. Their simple version might be perfect for beginners because the Internet is dominating in the today's technology area..The user may download the offered Google Apps. Instead, Google also has apps like Google Scholar and Google Sketchup that are available for free. However, Microsoft has already held out its growth in such Apps for a very long time. It would be tough for Google to intrude Microsoft's turf as they dominate with large number of clients that are not willing to leave Microsoft Office.
To integrate Google's CRM applications with Google Apps, the company has partnered with Salesforce.com. That created Google Apps of a new sales channel market to businesses that have already adopted Salesforce CRM software. Both Mocrosoft and Google have opened their software platforms to developers making some attempts to increase the application number available for each company.
5. Would you use Google Apps instead of Microsoft Office applications for computing tasks? Why or why not?
I cannot use one instead of another one, because they complete each other very well. I use the Internet without Microsoft in use. Traditionally, most people use Microsoft Office for computing tasks. They are staying very satisfied. Microsoft Office is definitely a safe alternative, easy to use and was user friendly from the start before Google had presented its Google Apps. In addition, Macbook (Apple laptop) users use the Microsoft Office Mac edition, although Apple presented iWork (similar like Office but for MacOS). This means, how comfortable the applications and the writer would use Microsoft Office apps instead of Google Apps for everyday computing tasks.
We Offer
Original writing according to your instructions

Deadlines from 3 hours to 60 days

All disciplines covered

Confidentiality

24/7 Support
We Guarantee
Plagiarism-free papers

Timely delivery

Skilled writers with Master's/PhD degrees

Personal data security

Instant replies to all your questions
In general, there are a lot of reasons why Google Apps would not be used instead of Microsoft Office applications for computing tasks including:
Security. There are some security risks posed by Google Apps based on the vulnerabilities of the Internet. At the same time, Microsoft Office almost has no security risks when the data remain on a secured desktop.
Price. Google Apps are free of charge for the basic edition or $50 per year for one user. Microsoft Office has a fixed price of $500 per year for one user.
Access. Google Apps are accessible from any computer. Microsoft Office has a limited availability to a specific desktop.
Existing platforms. Various corporations are managing their computing platforms with Microsoft Windows and Office. They are not willing to move to a platform like Google Apps.
Federal law compliance. This is because Google Apps are managed on the main servers possessed and maintained by Google, corporations may find it incompatible with laws like Sarbanes-Oxley which demands companies to maintain and report their information to the government when requested. Nothing like this exists with Microsoft Office applications (Hardenburgh, 2013).
6. Which company and business model do you believe will prevail in this epic struggle? Justify your answer.
In fact, Google is a leading search engine on the Web that controls over 60 percent of the Internet search engine market; and the companies are getting bigger and bigger. The writer thinks that Google would dominate in the clash with Microsoft. However, Microsoft has been prevailing for very long in everyday computing tasks. They are getting a tough competition from Apple that presents better and more compelling apps. Google has few apps that would be the argument for researchers and common users to search. The company's vast infrastructure gives the possibility to offer fastest search speeds and various Web-based applications. Consequently, it has helped Google to be one of the greatest companies in the world.
It is necessary to take into account that the internal developing scale is far more difficult than just acquiring it straight. Attempting to move into new areas, Microsoft faces significant challenges. These changes are happening quite fast in the industry, for the one corporation to dominate for a long time. Microsoft has had problems stabilizing its growth rates since the beginning of the Internet. Also, well-maintained companies face difficulties when it comes to disruptive innovative technologies; and Microsoft may be nothing special. Dimensions, complication, and bureaucracy of corporations affect the possibility of any enterprise to continue to create, increase, and expand its goals. Both, Google and Microsoft continue to increase, their skills "turn on a dime" in front of other competitors that may be quite dangerous.
Nowadays, Google has the biggest share of the Web-based ads market, but Microsoft and other market applicants will be a significant threat to them. the Microsoft Corporation has very "deep pockets" and will not stop no matter what to overthrow Google's competitive benefit. Legal and regulatory compliance will be the main issue as this market increases. More concerns are made from the external world. However, the history is not on Google's side. Every big company that has been dominated in the technology area in one era has lost it in the future era. Like, IBM was dominating during the 1940s and 1950s, DEC had its domination during mini-computer era during the 1970s. Microsoft was dominating in the 1980s and 1990s in the time of desktop computers reign. Google dominates in the 2000s with its Web-based services.
I think that Microsoft will ultimately dominate. With about thirty years of successive growth, innovations, and diversity, the Microsoft Corporation has transformed in the entire computer technology industry.there is no other company in the world that does not use some kind of Microsoft App or technology. Microsoft just needs to develop its Internet search skills because it already has everything else on the market. However, Google is making its best to create the apps and technology to achieve a foothold in a market that Microsoft maintains. Moreover, people must use a desktop application to connect to the Internet. People do not need any Web application to access a computer. Finally, consumers already have personal computers to connect to the Internet and make projects from home. Google has to bear the existing convenience to make Google applications to be successful in the market. I just do believe that it will be possible.