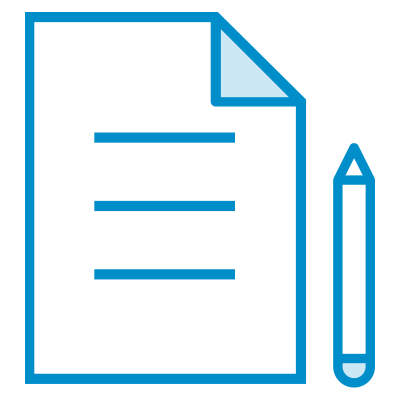 McDonald's was the leading company in the global market of catering in 1999. It already created a strong brand and the total amount of sales was $ 35 billion that year. About 80% of more than 25, 000 McDonald's restaurants were in franchising with about 5,000 owners around the world. Over the last 10 years, the volume of sales increased annually by an average of 8% and the rate of return on its shares was 20% (mcdonalds.com, n.d.).
McDonald's is the undisputed leader in the market of fast food restaurants. McDonald's gained its position by appealing to children mostly between age of six and thirteen years old. In particular, it engaged the famous Donald Duck, which is the hero of numerous comic books, in its advertising campaigns and served "Happy Meal," as well as equipped playgrounds near restaurants (mcdonalds.com, n.d.).
In this essay, a new opportunity for McDonald's will be discussed. Based on new trends in society, healthy food becomes more and more popular and is promoted by influential health care organizations. In the light of modern health problems, such as obesity, healthy food is becoming necessary in the modern world and created the new market for catering companies.
Analyzing Marketing Opportunities
Food service meets a very complex set of needs. For example, people may come to a restaurant due to the feelings of hunger and thirst, for communication, recreation, or even for demonstration of person's status (Bateman, 2004). Therefore, heterogeneity and diverse coverage of almost all target audiences of consumers (in terms of income, age, gender, social status and interests) is a feature of the current state of the market.
The development of fast food industry is responsible for the rapid growth of modern catering market to a great extent. The development of fast food is mostly due to the increasing number of catering establishments. In addition, expanded menu in order to offer more dishes, which is designed for consumers with low income, is also the driving force for expanding the fast food chains. Talking about the prospects of fast food market, today it has a high potential. The popular energetic lifestyle makes people who live in both large and small cities turn to food, which is fast to cook and serve (Arcature, 2009). The fundamental principle of the fast-food is providing a service to customer in the shortest possible time. Nowadays, a tendency to promote a healthy lifestyle is appearing. This tendency is going to create a new segment of people who need to eat fast food, which is healthy.
The repositioning of a company requires changes in company's image by the gradual shift from red to green (Arcature, 2009). This change is supposed to show reverent attitude to both healthy and environmental issues, as green color is associated with those issues. In fact, many McDonald's restaurants in European countries have already started changes like this in order to promote their environmental attitudes (Arcature, 2009). In this regard, one of the main challenges for the company will be the ways to convey an unexpected change of accustomed corporate colors, which were associated with the company for several decades, to target audience. Companies will have to make efforts to understand reasons of changes in the company's philosophy towards target audiences such as "children." Talking about other target audiences of the company, these changes will be regarded as positive ones. The company will remind buyers, with the help of green color, about its interest in protection of the environment.
In recent years, the company was faces with the widely discussed problem regarding the quality of its products, the calorie content and health hazards (Arcature, 2009). This questions the reliability of the brand and distracts potential customers. Hence, the reposition and serving healthy food will show the potential customers that only quality products are used in the preparation of dishes and these are safe and healthy.
An important goal of the company in order to implement reposition is the saving of existent market segments. These are business people, smart and fashionable young people, who are interested in environmental issues and charity, as well as children and their parents.
The most promising target segment in the format of fast healthy food is the fast food for premium segment with an emphasis on health and healthy food. The use of high-quality natural ingredients, free from artificial additives, stabilizers, dyes and flavor enhancers are the basic tenet of healthy dietary for this segment.
Researching and Selecting Target Markets
According to Fryar & Ervin NCHS Data Brief (2013), only 6.0% of people aged 60 years old and older consume calories from fast food (census.gov, n.d.). The estimated number of people in this segment in 2001, in US is about 56,608 000. The target market of older people who are not used to visit fast food restaurants is 53, 211 000 people (census.gov, n.d.). There is no estimated data about reasons which force them not to visit such places, but there is a strong belief in society and approved point of view among scientists that most of them try to lead healthy life style which is not associated with fast food.
A differentiable marketing strategy is currently used in the company. It focuses on developing of marketing and advertising strategies for each target segment that allows focusing on each individual segment and concentration on it.
McDonald's company is used to divide its customers into segments based on various criteria such as gender, age, income, lifestyle and education. McDonald's constantly conducts various advertising strategies to expand its base of potential customers, which is quite extensive (Arcature, 2009).
In this paper, it was proposed to expand the menu of healthy food, thus attracting more visitors from the premium segment, e.g. wealthier clientele having the means to a healthy diet, but that still has no time for a healthy diet. This segment also includes people of various income levels, who are interested in being healthy and people who worry about the increasing level of obesity among population.
Designing Marketing Strategies
McDonald's company operates on a world market of fast food for a long time and takes a leading position. Hence, the company has a set of well-developed strategies, which will be discussed here in order to see how repositioning fits them. Despite this, McDonald's company, as any company in the world, built its strategies based on marketing mix which comprises of price, place, product and promotion (Bateman, 2004). The segment of customers who are 'children aged 6-12 years old with their parents' is the major part of customers in the US, and, as it is shown in studies, parents are used to purchase by the price (Arcature, 2009). Hence, creating a point in a menu called 'Happy Meal' with a 0.50 toy in was a genius way to attract such customers (Arcature, 2009).
McDonald's company is using a strategy of a leader called 'the company number one,' which is defensive strategy (Arcature, 2009). In order to survive on the market after repositioning of its product, the company will use this strategy to protect its dominant position in the market and remain at this stage for as long as possible. Company should continue to use this strategy, since it is the most relevant strategy for its leading position in the market. The company should use the menu, which is as much differentiated as possible for satisfying the needs of all segments of customers. In addition, it should be different from its competitors' in order to convince the consumer in the better quality of products and attract attention through a variety of marketing communications techniques, such advertising and PR events .
Make the right choice and get the
TOP quality papers
We ensure you that our custom writing service will find an appropriate writer in the subject mentioned in the
order
description/attachments. Your order will be delivered according to the set deadline and the quality of writing will be high.
(+10% to the order total) This option is for clients who want their
order
to be quickly assigned to one of our professional writers. Premium quality also means that the final paper will be subject to additional plagiarism checks, and the client will receive a PDF file with a detailed plagiarism report created by our professional editors.
(+15% to the order total) Apart from a "Detailed Plagiarism Check" option, our online agents will try to urgently assign a writer among the top 30 best company writers. Your
order
becomes of the highest priority for us. If you want your order to be our TOP priority, choose this option.
The strategy of 'pioneer' is being used rather loosely (Arcature, 2009). McDonald's was the first company of this scale in the fast food market. It was founded in 1940 and has a vast and interesting history that consumers are beginning to forget (mcdonalds.com, n.d.). McDonald's history is a very big advantage of the company. In the light of repositioning, this strategy can be used to remind the customers that this company is always a step forward if to compare it with any other food company on the market.
The strategy of 'leadership' also can play a great role in repositioning and attracting new customer segment (Bateman, 2004). It should be aimed at reminding modern customers that McDonald's is the market leader in fast food industry since the day of its origin.
The strategy of 'heredity' is heavily used and should continue to be one of the main competitive strategies of the company (Bateman, 2004). This strategy helps the company to stand out among its competitors, who are not able to use this strategy for obvious reasons.
The strategy of 'closeness to the customer' is used by the company actively (Arcature, 2009). The company tries to keep track of all the changes and trends that are happening in society. In this regard, the repositioning should take into consideration the trend that exists in society. The company should actively follow this strategy and it will win customer loyalty very soon.
The strategy of 'low price' is not used greatly (Arcature, 2009). The company should use this strategy in a better way in order to reach its target audience, especially during the financial crisis.
The strategy of 'property on the attribute' is used actively, but not as much as in the early stages of company's development (Bateman, 2004). This attribute deals with the speed of customer service. Now companies, which are competing with McDonald's, have also realized that service should be based on speed. Thus, a great attention should be given to the attribute of speed and making the service as fast as possible. Many restaurants have staff that writes down the customer's order before he/she will get to the counter; such personnel must be hired in all the restaurants of the chain. This strategy is especially important for the attraction of a new segment of consumers. McDonald's and its speed should be in the mind of consumers in order to keep the leading position.
Companies should develop a strategy of 'specificity' (Bateman, 2004). The company organizes children's parties. Other restaurants do not offer this option to their customers. In addition, it participates in charity events. Flexible work schedule allows students to work and study at a convenient time for them. With the help of marketing communications, companies need time to convey to consumers information on fundraisers and other events held by the company.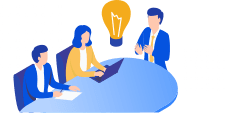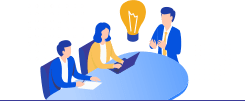 Exclusive savings! Save 25% on your ORDER
15% OFF your FIRST ORDER (with the code toppapers15) + 10% OFF every order by receiving 300 words/page instead of 275 words/page
McDonald's has to reposition its product as a fast healthy diet food and maintain an existing. This can be achieved by preserving all existing menu items, but duplicating those with a mark «Healthy» by the means of changes in recipes.
Conclusion
The marketing and communication activities of McDonald's have been analyzed. It currently occupies a leading position in the fast food market in USA and around the world. The history of the company, which is still the key to its success, has been thoroughly reviewed. It is an interesting story about brand that would have been forgotten long time ago, if there were no excellent marketing activities of the company. Since its inception and until today, it never ceases to amaze the world with new creative commercials, billboards and enticing variety of activities. The company has –faced an issue –an opinion about the company's products ass harmful to the body. One of the main goals of the project was to change the prevailing negative opinion about the company, trying to shift the beliefs of the target audience to the opposite ones – the company's product is healthy food. In order to reach new customer segments, changes in the differentiation strategy have been proposed. Due to the current trends in the modern society, the company can set its goals at protecting nature and the environment and helping children in need. Repositioning is based on changing the traditional colors (red and yellow) to green. To convey to consumers the new philosophy of the company and thereby win the loyalty of customers, the company has to- inform them about the changes. In addition, it was necessary to develop a marketing plan to win the loyalty of new target segments of customers. It should be noted that the target audience of the McDonald's brand is already huge. Thus, it is important to take into consideration a possible increase in customer base and delays in servicing.
In such a way, the leading position of McDonald's company is due to successful positioning and marketing strategy developed a long time ago. It provides customers with an option to eat in best locations along with a good quality of meal from the menu (Arcature, 2009). In order to keep that position and increase revenues, new changes have been proposed based on healthy food.