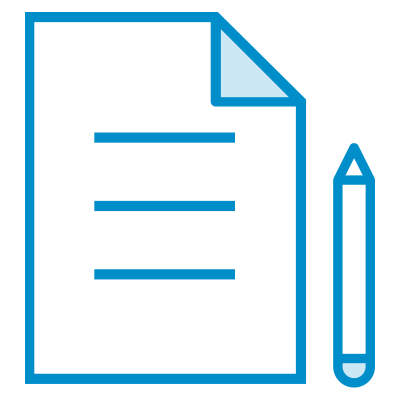 Introduction
This paper provides a case analysis and recommendation for Egan's Clothiers business in in terms of human resources management and increases in the process efficiency by establishment a human resources information (HRIS) system.
This paper gives an overview and assessment of current business to make further quality assumptions on how to assist it. It includes the size, the type and other complexity issues for the business. The specification continues with a particular description of human resources function within the business and potential solutions to assist an acting HR manager to perform his tasks more effectively.
Identified Problem
At a glance, the approach of mixing roles looks beneficial for the business development. One does not need to hire an extra employee to cover the increased workload, to provide him or her with a compensation package or to invent a step-by-step process of firing if the profit was not as high as expected.
However, this is usually not the case for human resources management, since some accumulated areas of expertise within HR are not intended to be covered by finance specialists, operation managers or technical experts due to the simple lack of competences. The following areas should be identified as the most vulnerable HR problems for Egan's Clothiers.
First area identified under the case is Recruitment. There is no information about the structure of human resources department within the company, but assuming the fact that operations manager is also acting as HR Manager, most definitely he is the only representative of this function, closely cooperating with executive management on organizational matters.
This potentially excludes the availability of internal recruiters through each of the eight restaurants, which means that HR Manager, in order to evaluate resumes or recommendations and conduct interviews is forced to travel to the location with a placement (or placements) needed to fulfil. This also complicates the candidates' search – placing announcements, headhunting or other types of local sourcing, since the job market in one location might change rapidly comparing with another.
The second area could be summarized as retention and motivation. While the team motivation inside the group of bartenders, chefs and waiters could be boosted by shift leaders, the more complex issues like the retention of top employees, satisfaction survey or attrition should be managed by competent HR manager. The biggest attention must be paid to attrition amongst employees.
Finally, the most demanding area which requires constant attention, high accuracy and strong expertise is compensation and benefits area. Since HR Manager deals with the ayroll and supplementing software application to deal with payroll checks, this is probably the most routine and demanding part of his HR job. A simple mismatch in data sets can cause big problems for their organization. Also, the payroll check is relatively old type of proceeding payments, which has nothing to do with banking system, salary cards and banking terminals.
Summarizing the findings and assessing the potential need of remote work, the last area looks the most out-of-date solution, which might be the key area to implement technology solution, keep the track of results and increase the process productivity for less time. Supporting and generalizing this statement, Gueutal and Stone (2005) indicate that implementation of human resources information system (HRIS) "allows for HR to spend less time completing administrative tasks and more time focusing on strategic activities" (Gueutal & Stone, 2005).
Overview
While speaking about implementation of HRIS for described HR area and business, the top management considers the impact on other parts of the business and particular processes connected with it. First, this excludes the need of printing the payroll checks. The extra requirement would be to open a credit card for each employee to receive the payment and provide the HR manager with its number.
As per the defined payment timings, system algorithm and procedure, the salary will be transferred to the employees' credit cards timely. This saves the time to travel to each location to provide employees with the payroll checks, as well as ease the employees' lives, which can use the banking terminal to receive the payment now.
Second, this excludes the need for HR manager to manually deal with the data changes and corrections through the excel spread-sheet. A separate module for the whole application could be designed and put in place, when new employee obligatory enters his personal data into the system, by these accepting terms of agreement, safety rules, etc. Finally, a simply technical side of the problem allows avoiding any issues with PC software on a local computer, by transferring the employee data to cloud server and maintaining it using personal login and password.
Egan's Clothiers Goal and Objectives
The overall goals and objectives of the research are to understand the ways of implementation of the HRIS as the best solution for dealing with personal data, compensations and benefits for Egan's Clothiers. This is a win-win solution for both HR manager, who saves time and efforts to deal with routine work and company management, which saves money intended to cover the travel costs in spite of increasing gasoline price.
Dealing with the new information systems, Egan's Clothiers faces with the connection of the complexity, assessments and at first stages is more about practice than full-cycle operations. To have a complete picture of what system to implement, how to present it to employees and management and what training procedure is required, it is important to assess the landscape and identify the major issues the system is intended to deal with.
Currant HRIS Business Strategy
The HRIS compensation and benefits information for the described business relies on multiple sources, both internal (e.g. annual bonus, shift leader's appreciation, time in the company) and external (work experience, family). These types of HRIS usually help to define the salary plan for employee, to track his performance and convert it to the compensation, promotion, or, otherwise, termination at a certain point of time.
What is also important, the further expansion of system accessibility could be converted into a local access by line managers, who provide the data for system analysis or do regular inquiries and receive a structured report, involving HR manager only when appropriate. The final outcome of implementing the tactical HRIS is to transform the role of HR manager to a consultant and advisor more than decision maker, since the local observations on employee's performance are more obvious to managers and peers rather than to a location-free generalist.
Referring to the market of available HRIS worldwide, there are two main specifications which should be considered as a background for final choice. First is the size of business, which is defined as small for this case scenario. HRIS vendors usually provide specific versions of the same product for different types and sizes of business, allowing management to select the most appropriate, mostly in terms of costs.
We Offer
Original writing according to your instructions

Deadlines from 3 hours to 60 days

All disciplines covered

Confidentiality

24/7 Support
We Guarantee
Plagiarism-free papers

Timely delivery

Skilled writers with Master's/PhD degrees

Personal data security

Instant replies to all your questions
Second might be summarized as functionality. Since company makes a strategic choice for the business, it is important to make sure that with the potential expansion, market competition or business changes the system would be ready to accept this and it would not be required to re-engineer the internal company procedures once again. Speaking of vendors, there are two most prominent market players in this field. First is the Oracle Corporation who recently acquired Taleo Corporation, the vendor who specializes in various types of HRIS and covers almost each area of human resources management (Oracle Corporation, n.d.).
The specialized product named TALEO COMP is a software application designed to cover the most important items in scope of compensations and benefits, which includes, but not limited to performance metrics and cost analysis tools. Furthermore, the design of the system allows integration with other Taleo modules or other possible ERP systems which might be used inside the company at a certain level (Oracle Corporation, n.d.).
The second vendor and the product to be analyzed is the SAP HR module, the solution of German ERP manufacturer for human resources operations (SAP corporation, n.d.). Apart of compensations, benefits and other core payroll processes, the module allows to automate more HR related processes like travel management, organization visualization and expanded administration needs.
This part of the paper provided a set of suggestions towards what type of HRIS would be more advantageous for the case scenario and recommended two vendors as potential suppliers for the system. The both strategic choice would be to implement a SAP HR module by SAP Corporation, as it provides broader set of opportunities to automate administrative tasks, save time, avoid travels and focus on core business priorities. The idea is to implement the human resources information system for the Egan's Clothierss' and ask for a leadership team to review and support it (SAP corporation, n.d.).
The purpose of this step is to i) provide an effective solution to decrease the company travel costs both in short- and long-term perspective; ii) to simplify the company HR processes by presenting a way to speed up compensation, benefits, HR administration and payroll procedures by leveraging information technology (U.S. Small Business Administration, 2012).
The recommendation for Egan's Clothiers is to implement the SAP HR module as the most perspective HRIS. The Taleo product could be an option if implementing a set of applications from the similar package (Oracle Corporation, n.d.), but SAP HR is more structured in terms of functionality, which is more useful for the small business and gives more tactical insights for HR manager (SAP corporation, n.d.).
Since the most of work in trips is connected with transferring payments, reviewing performance and analyzing the administrative issues with shift leaders, it would be a merit to automate part of these processes by means of human resources information system. The proposal is to select HR SAP module to cover payroll and HR administration for the whole company (U.S. Small Business Administration, 2012).
The implementation is seen in three phases, where first is the digitization of related procedures, second is implementation on HR and executive level and third is an expansion and training to the lower management. The HRIS will provide the possibility to deal with highlighted above procedures remotely. In the future it is evaluated to bring positive results for overall company employees' performance and significant annual savings without the being often involved in close cooperation between employees on executive level.
HR Change Management Plan
Nowadays it is very important to have good employees working for the company and this could be possible only if the company has highly qualified human resource management personnel as this is their job to hire people that will in the long run work for. In other words, the Business Change Management is like a business strategy for the management practice of different companies all over the world. In order to understand the business change management there is a need to get to know what the strategy is and how it deals with the management application along with the people to work with.
The different elements of business change management are applied in relation to business and how they address the human resource management and the overall business management practice. The elements that are to be considered are as follows: human resource management, business strategy and how it affects the business matters, business critical thinking, the application of management, its traits and functions, and finally what it has to do with people (Kleiman, 2011).
Business and People
The key aspect in hiring people lies in the thorough human resource management strategy and techniques used by the HR department. Let me illustrate the human resource management practice on one of the examples of my previous working positions in a business company (PSE Network, 2009).
How it Works
01.
Select the type of assignment
02.
Provide explicit guidelines
03.
Enjoy your free time while our professionals work on your project
04.
Get an original work
There is a series of standard questions that are asked by the HR people while hiring a person by means to challenge one during the interview. For all, we should acclaim the fact that on the same questions people can answer differently depending on their experience on the previous job position and that does not mean you do not fit for the position, it is just about how people can tackle such situations and will they be able to manage the job in case of a stressful situation when working under pressure.
In case people did not have enough experience and if they are asked to answer the question they haven't faced before, the conclusion on whether to hire them or not will depend mostly on the ability to answer it as is rather then try to imagine something one would do and pretend to be someone else. The HR people always see who people are and what they are in real world scenario (Beaumont, 2000).
HR Business Strategy
Business strategy needs to be of the same caliber of that used in a war room for executing pivotal moves that take the upper hand and result in winning. For those businesses that accept loosing or being in 2nd place then the harsh reality will come when they are taken out of the game as a competitor due to poor strategy.
How is it then in the immerging competitive global market that some companies get ahead and stay ahead while others don't? The answer is business strategy. Strategy is about looking to the future and developing tactics that will ensure a business the ability to survive, thrive and develop into a market-leading and world-beating organization (Bono and Heller, 2007).
Business strategy has evolved from many success stories of those businesses that have become the innovators and have kept the gap between them and their competitors. Businesses like Southwest Airlines, Microsoft, General Electric, Federal Express, and Toyota have taken the correct steps to being leaders (Personal Development, 2012).
One common thread amongst these businesses is that they have beaten the odds and stayed in the innovator or market leader category. Many businesses have tried the poor strategy of thinking that just because of their name or because they are an American company that is enough to maintain their place in the market (Fisher, 2001).
If this mind set does not change then real world scenarios like lay-offs, cutbacks and closings will occur. This brings up the questions of how to stay ahead in the market through business strategy. Businesses need to think to the future and figure out what strategy will take them to the next level and give them the competitive edge.
Conclusion
The management traits surely interact closely with the functions of management that should be managed effectively in order to achieve success for the company. Such functions are the same for every organization or company and they are planning, organizing, leading and controlling and all of them refer to a standard management process in most companies (Kleiman, and Lawrence, 2011).
So, the management traits we were talking about earlier such as leadership, integrity, and knowledge of the industry are in need for the proper organization of the working process which means they perfectly fit the functions of management and could work to support one another in the company How does this happen? As we all know, the manager is a leader at heart and this means that one is a confident personality able to speak in public, delegate responsibilities and manage people so they could work efficiently (Beaumont, 2000).
At the same time, every manager has an optimistic attitude to the things around and that helps easily manage the working process. The one has an optimistic approach to every circumstance no matter how good or bad it could be. With this, a true manager has skills to help others do business to satisfy customers and at the same time make the employees happy with their jobs (PSE Network, 2009).
In parallel, this helps increase sales and boost productivity of the company which results in a higher turnover and rates of the business. In case something negative happens, a true manager always stays calm in every situation. The role of a manager is to handle stress easily if such takes place and be responsible for the outcomes (Bono and Heller, 2007).
So, being calm helps managing oneself effectively and at the same time increase productivity and have a better workplace that leads to a potential growth in any business. Of course this could happen only if the employees deeply value the manager and trust him in full (Personal Development, 2012)
Simultaneously, a manager should have a clear understanding of a business sphere he works in to be able to manage it effectively. One is always capable of supporting the employees with everything they need in order to do the job right. The ideal manager will surely work to improve his abilities and professional characteristics to have an advantage of dealing with special cases where experience is required to do business. So, all of the aforesaid makes perfect collaboration from the position of management traits as well as its functions (Fisher, 2001).