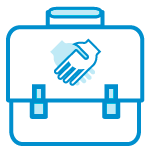 "Human beings walk the way they drive" (Gladwell 1), with this phrase Malcolm Gladwell started his influential article on shopper's behavior. Malcolm Gladwell, a journalist for The New Yorker and the author of an article "The Science of Shopping" explains in his article the phenomenon of shopping impulses and, by doing so, he is referring to the research of Paco Underhill, the father of the science about retail anthropology, who has been counseling a number of well-known retail brands for 15 years, among which such names as McDonalds, Starbucks, and Apple Inc. In the article "The Science of Shopping", Gladwell discusses the customers' shopping behaviors, their preferences what, how much, when and why, in parallel with the store planning. He stresses that it is significant to arrange a store in compliance with customers' habits and natural inclinations. In relation to this, Malcolm Gladwell tells about Paco Underhill's library of videotapes, on which hundreds of hours of shoppers' behaviors are filmed, "Even in the best of times, this would be a valuable archive. But today, with the retail business in crisis, it is a gold mine" (Gladwell 2).
According to a report, Forever 21 is still losing to Gap and H&M in sale proceeds from 1 square meter and general attractiveness among customers. Considering that Forever 21 sells the clothing of lower price range, it can be a logical outcome (Lutz 2012). However, it is possible to increase sales by applying changes in concordance with Paco Underhill's findings in layout, organization and merchandise arrangements in Forever 21 stores. In this essay, such issues as narrow passages, disorganized merchandise arrangement, and lack of shopping assistants' help will be addressed. The recommendations of an article "The Science of Shopping" concerning the layout, merchandize arrangement, and help of shopping assistance can be applied in practice in stores of Forever 21 to boost its sales after all, as Malcolm Gladwell writes, "Paco Underhill… probably knows more about the strange habits and quirks of the species Emptor americanus than anyone else alive" (Goldwell 3).
Butt-Brush Factor
Nobody likes to be touched or stumble over something while looking at the merchandise. In stores of retail chain Forever 21 the isles between tables and island equipment is too narrow. Therefore, people have to wait to have a good look at clothes; otherwise they would hinder each other's movements. It is also easy to stumble over the equipment. "Paco is… the originator… of what is known in the trade as the butt-brush theory" (Gladwell 3). His team noticed that sales are reduced when conditions for examining the merchandise are uncomfortable. They made this observation accidently while studying the shoppers' behavior in busy hours in Bloomingdale's. They noticed a strange thing about a tie rack. "Shoppers would approach it, stop and shop until they were bumped once or twice by people heading into or out of the store" (Underhill, 11). Therefore, the conclusion was made that shoppers prefer that nobody intervene with their process of choosing or examining merchandise. They often move away if someone or something prevents them from doing so in the comfortable for them way. Knowing that women with sophisticated taste constitute the majority of shoppers, who require comfortable conditions and sufficient amount of time to make a choice, Paco notices that, "a women's product that requires extensive examination should never be placed in a narrow aisle" (Gladwell 3). Hence, Forever 21 can increase its sales by making its isles wider; it will also make stores look lighter and more spacious.
Timely Advice of Shop Assistances
Paco noticed that "non-purchaser spent on average about 2 minutes 36 seconds" (Goldwell 5) to review merchandise. So, he asked himself: Why did not they buy anything? He also noticed that despite reviewing about 4.81 items, purchasers ultimately bought only not more than 1.33 items (Goldwell 5). Paco considers such statistics extremely alarming. "As the retail market grows more cutthroat, store owners have come to realize that it's all but impossible to increase the number of customers coming in, and have concentrated instead on getting the customers they do have to buy more" (Goldwell 5). Therefore, he decided to study this issue and made a conclusion that shop assistants play major role in making the browser buy something or buy more. In stores of Forever 21, shop assistants will rarely 'bother' shoppers with their help. As a matter of fact, they also rarely 'bother' shoppers with their presence. In the majority of cases, this fact does not irritate shoppers, who are accustomed of being self-reliant (Berfield, 2014). However, it is a factor that decreases the profitability of stores. Therefore, by training shop assistants to be more engaged in sales process, Forever 21 will increase the number of browsers who became purchasers, the amount of items in the receipt and, as a consequence, the profitability of its stores.
We Offer
Original writing according to your instructions

Deadlines from 3 hours to 60 days

All disciplines covered

Confidentiality

24/7 Support
We Guarantee
Plagiarism-free papers

Timely delivery

Skilled writers with Master's/PhD degrees

Personal data security

Instant replies to all your questions
Impression is Important
The philosophy of Forever 21 is to dress its customers in trendy clothing at rock-bottom price. The phrase from the article says, "The clothes have to match the environment" (Goldwell 10). It sounds accurate in relation to Forever 21 because its environment is to match in their clothes as well as in their philosophy. The strategy of Forever 21 is based on speed and quantity, and oriented on clothing of law-price range. Hence, the quality of merchandise is poor and the amount of merchandise in the store is overwhelming. The stores are arranged disorderly and, as a result, it is difficult to find anything (Hicken, 2012). Moreover, even in the morning, the items are often not folded or put in proper order. Therefore, there is nothing understandable and comfortable about stores Forever 21, despite the opinion of Gabriella Forte, Calvin Klein's president of operations, according to which, "People want to come in, be serviced, and go out. They want to understand the clear statement the designer is making" (Galdwell 10). Impression that the company makes on their customers does matter. Customers would like Forever 21 better if the company paid more attention to the arrangement of merchandise and proper order in stores.
Conclusion
Nowadays, the retail business is undergoing crisis that is conditioned by an increasing overcompetition and decreasing amount of time that customers spend in stores. Therefore, store owners do everything possible to attract customers, beginning from teasing advertising as well as well-trained staff, and finishing with a great variety of merchandise as well as adequate planning of stores. In the essay, the improvement in stores Forever 21 in relation to its layout, merchandize arrangement and help of shopping assistants is discussed. It was shown that present condition of the components of store organizational process is not satisfactory. Thus, the recommendations stated in the article "The science of shopping" were proposed in order to increase the profitability of Forever 21 stores. Logically, it was proved that customers will choose Forever 21 over such brands as H&M and Gap when it employs those recommendations.
In conclusion, the opinion of Harvey Schachter, the journalist of The Globe and Mail, about Paco Underhill's book "Why we buy" is the following, "For retailers, this book should be mandatory. … For the rest of us, it's just plain fun" (Schacter, 2012).