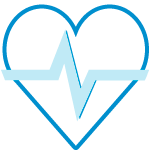 According to recent scholarly evidence, dementia is an extensively growing concern in the scope of contemporary healthcare. In particular, today, this disorder affects approximately 35 million people globally, while this number is about to reach around 115 million individuals by 2050 (Fossey et al. 2014, p. 797). The problem is topical and acute not only due to the increase in the number of people with dementia, but also its detrimental effects for both impaired individuals and those around them. For instance, whereas dementia is a common name for "acquired cognitive deficits" in a form of "major or minor neurocognitive disorders," the condition has devastating consequences for human personhood and often poses a threat to other people.
At the same time, the dominant approach to treating people who have this condition relates to the biomedical understanding of the disease. This universalized framework is based on the notions of "efficiency, consistency, and hierarchical decision making", where a caregiver has a unilateral power in deciding what is best for a person with dementia (Brownie & Nancarrow 2013, p. 2). This can be one of the factors that will contribute to the increased rates of the disease. On the other hand, numerous scholars and dementia-centered organizations extensively promote the urgent need for a shift in the sphere with regard to the establishment and maintenance of person-centered dementia care (PCDC). Thus, the paper provides an overview of the disorder in relation to PCDC as a valuable factor for the delivery of comprehensive care to the target population.
Behavior Change
Foremost, since dementia involves multiple changes in a person's behavior across different stages and severity of the disease, ensuring that a patient obtains person-centered care is a good option for adaptive flexibility of care. As aptly noted by the Minnesota Evidence-Based Practice Centre (MEBPC) (2016), people with dementia are likely to experience a variety of neuropsychiatric symptoms, especially at the advanced phases of the disorder' progression. Nonetheless, in this respect, the most common manifestations of these factors refer to anxiety, "depression, agitation, aggression, apathy, and psychosis" (MEBPC 2016, p. ES-1). In addition, individuals with such a health condition can suffer from hallucinations, eating and sleeping difficulties or disorders, wandering, repetition of the same question many times, etc. (Brooker & Latham 2016). While these symptoms can be traceable at some stages of the disease, they may be unnoticeable at other phases. Moreover, a slight likelihood exists that all individuals who have dementia will actually experience all of them. Hence, PCDC will enable caregivers to know which exact strategies are applicable and relevant to each patient's case.
Based on the complex nature of dementia-related behavioral patterns, a biomedical approach seems more than inappropriate here. Undoubtedly, there can be neither single medication nor nonpharmacological treatment to address all dementia issues simultaneously. In contrast, the monitoring of a set of individual-specific characteristics of this condition will allow distinguishing symptoms of the disease in every patient in order to develop the most comprehensive treatment and care course. The above need is also justified by the fact that inadequate behaviour, as relevant for dementia cases, is mostly unpredictable and can be a frequent driver of irritability and stressfulness among caregivers and family members (Brooker & Latham 2016; Clissett et al. 2013). For this reason, care for such people may be either inadequate or fragmented, with their further isolation and degradation from the ordinary members of society. However, PCDC does not mean individualized, but holistic care, which targets the multidimensional needs of people with dementia as human beings with physical needs, personalities, and utmost social value, among other features (Brooker & Latham 2016). As a result, PCDC will assist in the development of a framework for care delivery that will take into account the needs and requirements of all stakeholders involved. To a great extent, it is necessary to balance the environmental characteristics and care approach in a thorough manner.
Dementia
Regardless of the fact that dementia is a rather common term, the background of acquiring the disease can differ among people. This is one more aspect in support of the PCDC in treating people with such a disorder. Indeed, scholars and practitioners define dementia in general terms as "a devastating condition leading to progressive cognitive decline, functional impairment and loss of independence" (Fossey et al. 2014, p. 797). Nevertheless, the pathophysiology of the condition can be a useful source of understanding the relevance of particular care aspects in contrast to the ignorance of the other ones. To be more precise, cognitive impairment may be a consequence of vascular or neurodegenerative disease. In this context, Alzheimer's disease is considered as the most frequent root cause of dementia as it accounts for approximately a greater half of dementia cases (Brooker & Latham 2016; Doyle & Rubinstein 2014). The disorder is manifested through rare cases of autosomal-dominant types or more frequent manifestations of genetic-related risks embedded in sporadic forms (Brooker & Latham 2016; Doyle & Rubinstein 2014). On a similar note, vascular dementia is grounded on vascular diseases. Thus, the recognition of the origin of dementia is another argument for the irrelevance of a one-size-fits-all biomedical approach. Therefore, there is an ultimate need for holistic and thoughtful treatment and care.
We Offer
Original writing according to your instructions

Deadlines from 3 hours to 60 days

All disciplines covered

Confidentiality

24/7 Support
We Guarantee
Plagiarism-free papers

Timely delivery

Skilled writers with Master's/PhD degrees

Personal data security

Instant replies to all your questions
Person-centred Care
While the notion of PCDC seems of great value for people with the analyzed condition, the exact interpretation of the term is a rather controversial aspect of actual care delivery by both family members and professional caregivers. As emphasized by Brooker and Latham (2016), the reference to person-centered care is a common trend in healthcare at large, though the understanding of this concept varies among different stakeholders. Indeed, while some caregivers perceive it as individualized care, the others attribute specified 'value' to this procedure or define this type of care provision as "politically correct" for individuals with dementia (Brooker & Latham 2016, p. 11). Despite the fact that the notion is fragmentary covered or misinterpreted, an explicit understanding of the concept of PCDC is crucial for the implementation of the framework in practice.
Due to the fact that dementia is a disease that decreases the quality of human life, the application of PCDC is regarded as a valuable method for ensuring a reverse effect for these individuals and their relatives. Drawing upon the rationale of Wood (2013) and R?svik, Brooker, Mjorud, and Kirkevold (2013), no preventive measures for dementia have been found to date, while treatment options are mostly of little use. On the other hand, PCDC allows the development of facilitating conditions for patients with this health condition as a way to establish and maintain the environment that extends their value as social beings regardless of their cognitive impairments. This model enables a caregiver to focus on the patient's reality rather than reorient the patient with regard to the institutionalised perception of 'what is appropriate' from the caregiver's perspective (Wood 2013). Hence, PCDC gives an opportunity to provide the care that respects "the right to dignity and quality of life that values the person" who has dementia (De Bellis et al. 2009, p. 7).
At the same time, it is necessary to recognize that PCDC is favorable to caregivers as an embodiment of their professional evolution. Specifically, Doyle and Rubinstein (2014), along with Wood (2013) and Mullan and Sullivan (2016), have explicated the power of PCDC in growing the competence of institutional staff members as well as transforming power for a shift in organizational culture to a thoroughly person-centered approach. Moreover, the model has been considered as a driver for increased self-worth among medical practitioners due to their enhanced ability to be empathic, sensitive and actually caring in meeting a variety of needs of patients with dementia (Mork Rokstad et al. 2015). Nevertheless, Fossey et al. (2014) have specified that the evidence-based practice in terms of effective incorporation of PCDC in care delivery for dementia patients is still a challenge. In particular, the scholars note that the model is mostly theorized rather than widely and effectively practiced, especially because of the lack of comprehensive training for professionals. Therefore, regardless of the great value provided by PCDC to people disadvantaged by dementia, there is a sufficient theory-to-practice gap in the field.
Model of Care
Although, as noted earlier, there is no unambiguous understanding of PCDC, the most recognized PCDC model is VIPS framework developed by Tom Kitwood in the 1990s with "personhood and authentic communication" at its core (Brooker & Latham 2016, p. 12). The 4 letters stand for 'valuing', 'individuals', 'dementia-centered perspective' and 'social environment'. In other words, VIPS PCDC model involves "valuing people with dementia; using an individual approach that recognizes the uniqueness of a person; making an effort to understand the world from the perspective of the person with dementia; and providing a supportive social environment" (Mork Rokstad et al. 2015, p. 16). In addition, the mere recognition of the concept is nothing, whereas the understanding of theory-to-practice transition is another critical element of success in the sphere. In this regard, Mork Rokstad et al. (2015) have emphasized a need for multidimensional knowledge and nursing skills with regard to dementia as a disease. They include thorough awareness of a person's history and individual characteristics, development of person-centered care environment and processes as well as instant orientation on outcomes. Finally, while dealing with these patients is challenging, the involvement of leadership as role models should not be underestimated.
PCDC for Reduction of Agitation and Aggression
Around half of the patients with dementia experience agitation as an integrated part of the disease, while nearly 30% of these individuals reside at their homes (Livingston et al. 2014). While this symptom is suffered by an individual introvertly, it is among the root causes of further worsening of dementia course, involving aggression. In this context, MEBPC (2016) has specified that aggression is the most dangerous manifestation of dementia symptoms as it is likely to lead to causing harm to others if overlooked or not addressed adequately. In contrast, PCDC has been evidenced as a good and cost-effective way to manage agitation and delay aggression in dementia. Simultaneously, it improves patient's life quality, reduces distress, entices the development of positive activities and relationships, and minimizes the cases of institutionalization and isolation (Livingston et al. 2014). What is more, the framework has been found useful for dealing with improper drug administration and overly medication treatment for individuals with dementia (MEBPC 2016). Thus, the above indicators are more proof for considering PCDC in providing care to patients with dementia.
Conclusion
Summarising the findings of the paper, one should realize that dementia is a complex and complicated health condition with numerous implications for different stakeholders, ranging from patients and their families to caregivers. Despite the commonly used biomedical approach to care for such patients, there is an urgent need to shift to a PCDC model as a more comprehensive and holistic solution in this context. Primarily, the problem stems from the fact that this cognitive disorder and impairment of a person's functionality is a determining factor for many changes in a person's behaviour. Hence, the application of medical intervention based on behavioural patterns seems a hopeless and senseless venture if considered as a single option for all. Instead, a thorough studying of the environment pertinent to a person with dementia will enable caregivers to meet their physical, psychological and social needs at the same time. A similar rationale relates to a necessity of clarification of the background determinants and root causes of dementia as a neuropsychological disorder.
How it Works
01.
Select the type of assignment
02.
Provide explicit guidelines
03.
Enjoy your free time while our professionals work on your project
04.
Get an original work
On the other hand, PCDC can be challenging. Thus, it requires an in-depth understanding of the concept and extensive training of professionals. Even though there is no unambiguous interpretation of the analyzed framework, this approach is not just part of individualized care. This method aims at creating life-quality value for an individual with dementia, as most explicitly distinguished by VIPS PCDC. Therefore, this framework allows for self-actualization and self-realization of patients, their families, and care providers while minimising self-harm and harm to others.