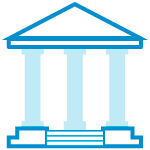 A mobile phone is an integral part of human life that helps to quickly and efficiently communicate with people at a distance. In addition, the mobile phone performs other important functions, in particular it provides access to the Internet, thus enabling to perform different social and cultural transactions, such as buying in a store, watching videos or even transferring money.
The history of the invention of the first cellular phone originates from the middle of the 20th century. The company AT&T (or it is better to say as the research workroom "Bell Laboratories") was first that proposed the idea to create a mobile phone (Farley, 2007, p. 24). Back in 1947, it was a bold idea, but the developers originally limited themselves with the idea of the phone designed solely for installation in cars (Verma, 2012). It was impossible to imagine that someone would be able to use a 30-40-pound phone in real life, so this idea had no chance for realization. By the beginning of the 1970s, the mobile phone has become thinner than the previous model. Besides, its weight was 26-28 pounds, while the unit's power was still carried out on a motor vehicle on-board network (Agar, 2013, p. 36). However, it was not a practical mobile phone, thus it still needed significant updates.
Motorola produced the first mobile phone in 1983, and it was a turning point for the development of the cell phone (Verma, 2012). This model was called "DynaTAC 8000X." However, it would appear on the store shelves only in 10 years, so it was also an idealistic model not for practical purposes. Only rich people could afford such a mobile phone for $3995. The designers realized that the important parameter of the mobile phone was its portability. Mobile phone Motorola MicroTAC not only received many accolades for its size but also was appreciated for its longer battery life (about 75 minutes) and cheap cost (total $2995). Although the term "smartphone" did not even appear in those years, the name of this device was first mentioned in 1994 (Verma, 2012).
The indiscriminate introduction of mobile communications occurred in 1995 (Verma, 2012). However, the real size of devices at that time could shock the modern generation. Hence, the mobile phone of 1995 was huge with a very long antenna (Verma, 2012). This rarity model looks a bit like today's cordless phone. The small features that developers implemented in cell phones of the early 1990s could not fit in modern housing gamers (Farley, 2007, p. 71). The reason for this was a low level of technology and the absence of dense network for mobile operators. It was therefore necessary to use high power transmitter modules and corresponding increase in antennas for reliable communications. This does not seem real now, but at that time it was a luxury and a symbol of wealth as well. Thus, from the beginning of its evolution, the mobile phone has not only served a practical function but has always been a cultural marker of social status of its owner.
Mobile phones have radically improved and began to look similar to the modern models in 1996 (Verma, 2012). The main turn was that the length of the antenna was significantly reduced. There was also one more important innovation: developers began to install internal antenna in mobile phones that clearly improved the aesthetical shape of mobile phones. Still, it was not a mass tendency to remove the external antenna with mobile devices, thus the creators of the gadgets continued to produce mobile phones with small antennas. Additionally, phones started coming in bright colors. In 1999, mobile phones began to obtain a more compact form. All these changes significantly distinguished mobile phones from the previous models (Verma, 2012).
We Offer
Original writing according to your instructions

Deadlines from 3 hours to 60 days

All disciplines covered

Confidentiality

24/7 Support
We Guarantee
Plagiarism-free papers

Timely delivery

Skilled writers with Master's/PhD degrees

Personal data security

Instant replies to all your questions
The most important change in the development of mobile phones occurred in 2000, after which the gadget transformed from a simple communicative device to a multifunctional mobile phone (Agar, 2013, p. 204). The first touchscreen phone appealed that year. Although it was not the advanced technology that is available today, it was a great springboard for the beginning of the introduction of new emerging technologies at that time. In this case, Motorola was also the first company that produced a black-and-white touch screen. The sensor considerably simplified the access to various functions of the device. In 2001, the first mobile phone with a monochromatic display was created (Verma, 2012). As an alternative to boring black and gray displays, the developers offered a display with colored lights to users. For example, Nokia 8250 was one of the first phones that were equipped with a monochromatic color display. The blue background illumination of the display along with a compact design made this phone one of the most important and desirable devices for many people of that time.
The high technologies caused a big leap in the development of mobile phones in 2002 (Verma, 2012). New models had a large full-color display and integration of cameras in their bodies. Moreover, such type of the mobile phone as a clamshell was also popular at that time. Samsung S300 is a good example of this new model. It had a small external screen that allowed everyone to see incoming calls and text messages, and a large internal screen for the user to type messages and perform the other functions. During the development of the mobile phone, constructors tried to create the phones as small as possible. The most compact phones were very expensive. In this case, Sony introduced the first Walkman-phone in 2005 (Verma, 2012). Indeed, the mobile phone Sony W800i was a perfect device for music lovers. The device offered an excellent music player and had separate buttons for controlling the player and support for Memory Stick. All these innovations made it a perfect gadget for music enjoyment at any time. Later, the mobile phone was transformed into a stylish gadget. LG Chocolate is a great example of how designers of mobile phones made design and aesthetical form to be the deciding characteristics.
How it Works
01.
Select the type of assignment
02.
Provide explicit guidelines
03.
Enjoy your free time while our professionals work on your project
04.
Get an original work
In 2007, the company Apple Inc. released the first iPhone, which also became the world's first smartphone with a touch screen using advanced technology (Agar, 2013, p. 256). It also became the first phone with the operating system IOS, which allowed to use different applications on the phone. Since then, the iPhone became a source of pride and image of their owners. In 2008, there was a need to have the phone with a full keyboard and not a very small screen on hand. Sliders were perfect devices for these goals. For example, the smartphone HTC G1 had a full QWERTY-keyboard hidden under his big screen. This model had Android OS, and was a very powerful competitor to the iPhone. In 2009, the mobile phone could still fit in the palm of one's hand, but their screens started to become bigger, and thus had a higher resolution to high-quality playback (Verma, 2012).
The global mobile market was completely filled with touchscreen phones in 2011 (Agar, 2013, p. 268). There was no need for the old phones at that time. Those models had hardware features with a stylish smooth exterior. For example, Samsung Galaxy S II was the mobile phone that incorporated all important and often unnecessary functions as well. That model had almost everything that a customer needed at that time. The phone was a small portable computer.
Thus, the mobile phone appeared in the second half of the 20th century and has radically changed since that time. In the beginning, it was a very large and expensive model for simple actions, but it was impossible to use. Already in the 1990s, the appearance and functionality of the phone was transformed. From this time, it started to perform more functions than only communication. It was the attribute of social status and prestige. However, the real revolution took place in 2000, when the first touchscreen phone was released. It was more like a portable computer, and its basic function of communication became secondary. Today, the mobile phone is an integral part of the modern life that allows people to adapt to the rapidly changing world.