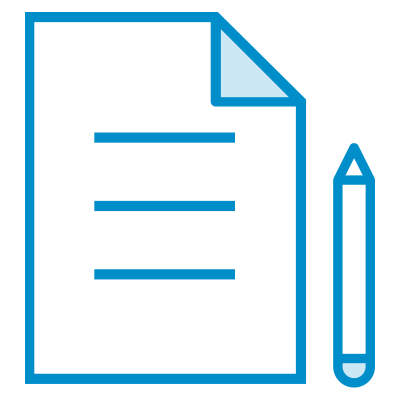 A registered nurse owes a professional obligation to offer patients with competent, safe, and ethical health care services, including situations during a disaster or an emergency. Such requirement is explained in the Institute of Registered Nurses of Nova Scotia's Code of Ethics and Standards of Nursing Practice and related legislation. However, these professional obligations can impose limits because the duty to offer care is not absolute and can be restricted by several factors.
By virtue of their competencies and education, nurses hold themselves accountable to the community as possessing specialized knowledge, skills, and training. Hence, people expect that nurses should demonstrate specific professional standards in providing healthcare services. In a publicly financed health system, there is a strong consensus for a social obligation between the society and healthcare professionals. The public expectations are legitimate and reasonable that healthcare professionals, such as nurses, will respond to emergency, causalities as well as striking of infectious diseases. Society grants and permits nurses to be self-regulating on the basis of understanding that such a response from them would occur in case of need, which will help them lead a healthy life.
Handling of Conflicts between Ethics and the Laws
Registered nurses have consistently demonstrated to be dependable responders. Their compassionate character encourages them to react to those in need, and they put their well-being or own safety at risk. Do nurses owe a "duty" to be available for help in disaster and emergency situations? Can the law require them to respond? Do they owe an ethical obligation to react? Nurses, especially those responding to non-emergency situations, may find themselves in a state of dilemma. They are called for help in times of mass casualty and disaster such as a catastrophic weather conditions, and the character of their job endangers them at risk for exposure, for example, the 2009 H1N1 pandemic (Yeo & Moorhouse, 2010).
It is a universal truth that nurses are always willing to respond to the cause of humanity because of their compassionate character and instilled desire to help in all critical situations. The response of nurses in the wake of the Haiti earthquake endorses this evidence, but many nurses struggle with such calls to respond. A conflict arises between ethics and the laws, whereas nurses feel a specific treatment is necessary for victims, but physicians under whom they work do not agree to their suggestions. Sometimes certain governmental regulations also do not permit them to respond beyond their capacity. In addition, nurses also feel physically insecure in the response circumstances if there is not enough support for their family from the government. They are apprehensive that they may not receive professional legal and ethical protection for health care in a disaster situation, which to some extent is true. These concerns encountered by nurses reflect a gap in the nation's preparedness for disaster and response systems. Vital questions continue to remain answered as to how nurses should respond towards duty in this situation, especially if asked to serve in a nontraditional manner, and what expectation nurses should receive for legal, emotional, and physical protection. Resolving such issues would positively support nurses responding to a call for emergency and will meet a robust response and assurance from nurses (Fry & Johnstone, 2008).
Bridging the gap requires a concerted effort. The associations such as the American Nurses Association co-ordinate with non-governmental organizations, governmental bodies, employers, and individual nurses formulate policies, laws, and systems that enable nurses to respond confidently (ANA, 2010).
Nurses Response to Prejudicial Laws and Regulations, which Negate Professional Ethics that Establish the Inherent Dignity
The American Nurses Association's Code of Ethics for Nurses includes the ethical values of nurses and their commitments to patients for healthcare services and individuals receiving care. It is meant for dedicated practice in nursing and at all levels of decision forming. Practicing the profession of nursing includes both ethical and legal factors, but the fact remains that the ethics and the law remain apart in this profession. Ideally, a cautiously designed law will be perfect if it includes human values and the code of ethics. However, there are circumstances during which registered nurses coordinate with different stakeholders to reform a governmental policy or the regulation, which is inconsistent with ethical practice. When such a situation occurs, the ethics code supports and guides nurses in championing for reformation in policy, practice or law. The code of ethics is a powerful political tool for nurses when they are concerned about being able to practice legally and ethically (ANA, 2010).
We Offer
Original writing according to your instructions

Deadlines from 3 hours to 60 days

All disciplines covered

Confidentiality

24/7 Support
We Guarantee
Plagiarism-free papers

Timely delivery

Skilled writers with Master's/PhD degrees

Personal data security

Instant replies to all your questions
Besides, nurses have the responsibility of ethics in their duties. Given the complexity of legal situations, the code describes nurses' ethical responsibilities and provides nurses with advice in their decision making although it may contradict their professional ethics. It cannot assure ethical practice. Nurses recognize that for ethical practice, other components are necessary, for example, a commitment and sincerity to do well; receptiveness and sensitivity to ethical issues; a willingness to form a relationship with patients receiving health care; commitment with populations, groups, and communities that need healthcare services and solutions (Faith, Gibson, Thompson, & Upshur, 2008).
Moral Courage with a Dying Patient
Mr. W. is an 85-year-old man who has been a patient of a nurse over the past seven years. His diabetes, chronic obstructive pulmonary disease, and problem of congestive heart failure have taken a toll on his body. He is now surviving on artificial oxygen and still shows signs of tachycardia and dyspnea at rest. At the time of admission, his ejection fraction is lower than 22%, EKG gives a QRS interval of greater than 0.14 seconds, and patient functional class is rated IV on NYHA evaluation. He has remained asymptomatic despite maximum medical attention with a diuretics and vasodilator. He tells a nurse, "My last journey is going to begin; I am contented that I have lived a meaningful life with my family. Nurse, the patient exclaimed, I want to die." The nurse asks to give advance directions and patient tells nurse his nephew knows that he needs no formalities, but the nephew has never come to filling out the form. When the nephew arrived, nurse suggested that he must discuss with the social worker for completing the advance directive, and he agreed reluctantly. The nurse calls the physician to discuss DNR status with the nephew. Unfortunately, Mr. W. experiences severe cardiac arrest before the discussion, and the nurse watches helplessly as the Code Blue Team performs resuscitation. Mr. W. is now put on a ventilator and the nephew dissolves into tears and crys, "Do not let him die!" In such a situation, what is the action the nurse should take? How the government law will support a nurse to honor the dying request of a critical patient who wants to die? Does an ethic guide nurses to support the last request of the patient? This patient during his full senses had voiced "no formalities" with expectation that his nephew, as his decision maker would fulfill his last wishes. Mr. W. received the criteria for hospice referral before hospitalization, but now that he has suffered a cardiac arrest. The doctor is hesitant to discuss the details of the patient's illness with the nephew and has never discussed the topic of patient's history. The law of Ethics for Nurses in ANA guidelines guides that the nurse should support Mr. W. self-decision by discussing problem with other physicians, receiving guidance from various resources for identifying and resolving challenges in the decision-forming process. The nurse recognizes the nephew would need her help in letting his uncle die peacefully and questions if he wants to call a pastor and his sister. The nurse also gathers the courage to converse with the doctor and finds that Mr. W. has been his patient for 15 years. Though both the nephew and the doctor are initially defensive, the nurse's determination and positivity get results. Mr. W. is removed from the ventilator 20 hours later. He dies in peace in the presence of the physician and his family members.
How it Works
01.
Select the type of assignment
02.
Provide explicit guidelines
03.
Enjoy your free time while our professionals work on your project
04.
Get an original work
Legal Elements of Ethics and the Law
The legal components of response can hinder or help decision of a nurse to respond. In many cases, the federal government has made laws, which demand licensed nurses to react according to the situation and denial to comply is punishable by law. Such approach demoralizes nurses to participate actively in a situation of disasters and emergencies especially when the assurance systems for personal and professional protection lack.
Duty to Provide Care in Emergency Situations
The latest CNA Code of Ethics (Approved by Board of CNA, 2007) defines:
During a human-made or natural disaster, including an outbreak of communicable disease, nurses owe a duty to offer health care services by utilizing necessary safety precautions (Code A8). While the law expects that nurses will respond to people in need of help, and consume a certain degree of risk in discharging their duties, there is no compulsion that nurses will place their lives at unnecessary risk during the disaster or outbreak. Under some situation, it is possible for nurses to refuse or withdraw health care (Yeo & Moorhouse, 2010).
Conclusion
Excellent work environments are critical to ethical practice in nursing, but they do not suffice. Nurses need to realize that they perform a role of moral agents in offering healthcare services. Such aspect implies that they owe a responsibility to respond ethically to what they do and how they communicate with patients receiving care. Nurses engaged in different professions should reflect skills, calmness, and courage in conflict resolution, on the quality of interactions with patients as well as the resources they require for their well-being. In short, there is a crucial demand from nurses to establish the compassionate relationship with people, which would enable the competent, safe, and ethical health care. They must be aware of ethical situations, which they may encounter in times of scarce supplies and resources while facing unimaginable health care decisions. Nurses need to champion for protocols and systems that safeguard their ethical obligations and ensure fairness and equity in a disaster or emergency medical care planning.