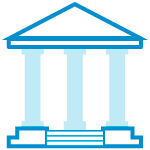 The story of Sinuhe was written about 400 years ago, and the historians still do not know whether Sinuhe was a real person or a fictional character. However, all the events, locations, and cultural differences described in the story really existed and were authentic. Sinuhe escapes his home country Egypt because of fear and starts to live in the Asiatic tribe as a Bedouin. He marries the daughter of the tribe's leader and becomes a respected military commander with lands, livestock, and power. Being a refugee, he has a prosperous life in the new land. But as he grows older, he starts feeling homesick and missing Egypt more and more. Nowadays, immigrants experience the same patriotic feelings. Sinuhe betrays his king, but in the end, the king accepts him back and forgives him abandoning his post. Having left his wife and adult children behind, Sinuhe returns home (Lichtheim 223). However, today immigrants do not always face such a warm welcome abroad.
Comparing the plight of immigrants in the story with today's situation, one can say that immigrants from the Third World countries who come to the US or Europe in search of a better life do not always get the better life they dream of. Talking about European immigrants, at the beginning of the 20th century, Southern Italians were the biggest immigrant group who returned home. According to the statistics, 61% percent of Southern Italians who came in 190, returned home in 1908 (Przecha). Croatians and Slovenians returned, as well. However, Jews were the ones who stayed in the US. The reason was the pogroms against the Jewish population in Russia. Jews simply did not have a home to return to. It was especially popular among European women to migrate to America in the 20th century. For them, America gave more freedom. They preferred working as servants in wealthy houses to living on the farm in their homeland, performing physically tough tasks every day. Italians were used to traveling around Europe in search of temporary jobs. That was also the reason for them to come to the US – just to make enough money to buy a farm back home (Przecha).
Apart from Europeans who migrated to America for a better life, there are lots of other immigrant groups who are escaping poor living conditions and misery in their home countries. For some of the Asian, African and Latin American people, immigration to Canada or the USA is the only way to avoid starvation and death. However, Asian and Latin American immigrants still face a lot of hardships integrating into Canadian social and economic life. Poverty rates among the immigrants from the Third World are very high (Kazemipur and Halli 11).
If the story about Sinuhe is true, he was very lucky to achieve success in a foreign country. Having worked very hard, he gained a lot of wealth and a good social status outside Egypt. However, he remained a patriot of his country, even though he had to become a refugee. This situation resembles current events in Syria. People are forced to leave their land and start a new life elsewhere. Germany is one of the countries that kindly opens its borders to these refugees. Like Sinuhe escaping Egypt, these people are escaping the war in their home country. At the end of his life, Sinuhe realized that he wanted to be buried in Egypt. Nobody knows if Syrian refugees are going to stay in Europe forever, but they are provided with everything they need. And, unlike Vietnamese immigrants of the 20th century in Canada, Syrian people are offered the conditions for a decent life.
We Offer
Original writing according to your instructions

Deadlines from 3 hours to 60 days

All disciplines covered

Confidentiality

24/7 Support
We Guarantee
Plagiarism-free papers

Timely delivery

Skilled writers with Master's/PhD degrees

Personal data security

Instant replies to all your questions
The United States is the country of immigrants, and its culture is extremely diverse. Mexicans have become one of the biggest groups of Hispanic populations in the US. However, not all of them are greeted by the way Sinuhe was greeted in the Asiatic tribe. The tough immigration laws and the lack of English language skills prevent some of the Mexican people from living their American dream. While Sinuhe is walking through the desert in search of shelter, Mexican people cross the border with no certainty about tomorrow. And some of the Mexican immigrants still live beyond the poverty line. Nevertheless, the story about Sinuhe encourages immigrants to never give up.
When deciding to become an immigrant, it is important to work hard and be ready to start afresh. Sometimes migration is not just an aspiration to have a better life. As was mentioned before, sometimes for immigrants it is a question of life and death. Either suffer and die in their country or try to build a life on a strange land. The world will never be free of war and struggles, which is why it is important to embrace hardships and overcome the barriers. Nevertheless, nobody should ever lose the feeling of patriotism and forget about the country they once called home.