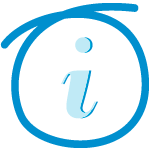 Tesla Motors Essay
Tesla Motors is an outstanding American electric automobile enterprise. The company manufactures and sells electric vehicles, superchargers, home and workplace battery chargers, and electric-powered items across Europe, Asia, and North America. Its shares are traded on the NASDAQ stock exchange. TSLA is the mark of the enterprise's public offering. The organization has also launched a destination-charging project, which gives an opportunity for shops, cafes, and other public institutions to have quick chargers for their clients. The enterprise is named in honor of physicist and electrical engineer Nikola Tesla. A business entity has established a spotless reputation in the industry, trying to justify a claim that electric vehicles could be much appealing than gasoline-powered cars. Elon Musk, CEO of the company, has noted that the mission statement of the company is to "Move from a mine-and-burn hydrocarbon economy towards a sustainable, solar electric economy" (as cited in Savenije, 2014). Tesla has received significant attention thanks to the production of the first entirely electric sports car known as Tesla Roadster. Then, Tesla has become well-known worldwide, emphasizing the meaning of technology and exclusiveness. The company's second vehicle is an electric luxury sedan of the Model S. It was the best innovation among the top twenty-five in Time Magazine of 2012. The third model is a crossover. Its name is Model X. Overall, Tesla is a perfect example of the electric car manufacturer with a focus on energy innovation, which has its own history from when it first started its operations until today. Indisputably, Tesla has had a positive effect on the automotive industry as well as the economy. Nonetheless, electric cars are more expensive than their gas-powered counterparts, which is why people prefer a gasoline car to the electric one.
The History of Tesla
Tesla was established by Marc Tarpenning and Martin Eberhard in July of 2003. In February of 2004, Elon Musk became the enterprise's Chairman of the Board after his $7.5 million funding. In a year, Elon Musk again invested $13 million in the organization and improved Tesla Roadster. In July of 2005, Tesla made an agreement with Lotus to produce accomplished automobiles. Eberhard and Musk exposed the first products of Tesla at the airport of Santa Monica in July of 2006 and officially became an auto machine company.
In 2007, a successful high-tech entrepreneur Ze'ev Drori took the position of the Chairman and Chief Executive Officer. The enterprise became profitable in spite of 10% of employees getting dismissal under the leadership of Drori. In 2008, Drori took the position of the Vice President for a not lasting period as he left Tesla in December. After that, Musk became the CEO. Since that time, Musk has provided the company with his capital that equals $70 million. From 2008 to the end of 2012, Tesla sold 2,250 Roadster models.
At the end of June of 2008, Tesla developed a car with seven seats and named it Model S, which is a reasonably priced family sedan. The beginning price is $50,000. Then, in May 2009, Daimler AG became a strategic partner of Tesla. The aforementioned company gained $50 million from Tesla in the form of a 10$ equity stake. Nowadays, this 10% of Tesla costs billions. In June of 2009, Tesla took credit from the United States Department of Energy, which equaled $465 million, and refunded it in May of 2013.
Book The Best Top Expert at Top-papers.com
Your order will be assigned to the most experienced writer in the relevant discipline. The highly demanded expert, one of our top-10 writers with the highest rate among the customers
Hire a TOP Writer for

10.95 USD
In 2010, Tesla became the first automobile company, which raised $226 million with its initial public offering. Throughout California, the company started constructing a network of electric car charging stations and presented its first AWD and SUV means of transport in 2012. In general, there are now over 200 global directions for Model S drivers.
By 2013, three Model S sedans caught conflagration in accidents. Fortunately, nobody was deadly wounded. However, the company's share price tumbled more than 20% due to the abatement of Tesla's public recognition. In April of 2014, Tesla exhibited a new business object that focused on solar energy instead of grid power. Powerwall Home Battery is the first organization's energy product, which ensures the availability of solar capacity at home. The sale of Tesla's products was noticed in Michigan, where the automaker was forbidden to sell its vehicles directly. A spokesperson, Alexis Georgeson, indicated that "The company this week acquired Cascade Township-based tool and die manufacturer Riviera Tool, LLC and will rename it Tesla Tool and Die Factory" (as cited in Shepardson, 2015). In 2014, the stock price soared up to 47% in spite of the fire relating to three Model S cars. The company manufactured 28,500 Model S cars in July of 2014. During the same year, Tesla reported that it was going to learn everything about producing cars to implement a significantly more affordable type. The name of the product is Model 3, which will have the starting price of approximately $35,000. 60D, 85D, and high-end P85D are three new kinds of Model S, which were launched in 2015. They are almost indistinguishable from the primary Model S. The organization was able to elaborate P85D even quicker in 2015. P85D is considered to be the Top 20 worldwide expedient manufacturing vehicles. "It's like having your own private roller coaster," said Elon Musk (as cited in Newman, 2015). Tesla's Model X appeared in March of 2015. In March of 2016, Tesla finally invented Model 3, which could be viewed as a more available model for consumers.
Tesla's Effect on the Automotive Industry and Economy
Tesla has had a powerful influence on the auto industry taking into consideration its small size. The enterprise has sold only near 67,000 products since inception. The market cap of the company is $30 billion. It desires to decrease costs through a new method, which consists in the development of new car models and reductions in battery expenses. Most competitors trade their automobiles through car dealerships, whereas Tesla orients its sales directly at a consumer. It has caused rejection from state governments and dealers because some states have applied new laws to obstruct these kinds of sales. In general, those who wish and can afford to buy Tesla find a solution to skip the legal rules. The company has had such an effect on the entire global automotive industry that its current value is higher than the worth of a major global automaker with more than 100 years of history, which is Fiat-Chrysler.
The entire automotive industry pays close attention to Tesla because its EV technology is different from the technologies of other manufacturers. Tesla's main patents concern its management technology and battery system. Tesla has designed and advanced a small series of vehicles noted not only for their high-class styling, performance, advanced hi-tech features but also for safety. The company has also built a cogent patent of charging stations.
In the past ten years, Tesla has registered a total of 242 patents. Tesla's increasing number of inventions is consistent with the increase in its stock price, which rocketed from about $25 in 2011 to $250 in 2014. Approximately 70% of a patent portfolio concerns battery technologies. It has attracted additional financing to the economy and offered new possibilities in the car output.
Tesla Is a Successfully Proven Concept
There are seven pieces of evidence, why Tesla has become such a successful concept as compared to other electric companies, including technology, appropriate time, monopoly, distribution chain, its staff, and, undoubtedly, innovation.
Free Features
References/
Bibliography List
The first evidence is technology. Many prominent automobile organizations reckon on Tesla. For instance, Tesla supplies Mercedes-Benz with powertrains, Daimler – with battery packs, Toyota purchases a motor of Tesla, and even General Motors tracks the next steps of an electric enterprise. Besides, Model S as a technological miracle has obtained many awards such as Automobile Magazine's Car of the Year, World Green Automobile of the Year, Trend Vehicle of the Year, and 25 Best Innovations of the Year.
The second evidence is that the enterprise has proved that it can be in the proper place and at the proper time. The organization negotiates with President Obama and received $465 million in loans from the Ministry of Energy.
The third confirmation is that Tesla has established a business as a monopoly, which could dominate the market of top-line electric cars in a sporty style. At the same time, in terms of volume Roadster is better than Ford F-150 because Tesla has built an immense amount of profits from its sales to advance it in the future. The company has expanded this theory with the automobile of a new level that has the name of Model S.
Don't Worry We'll Help You Out
The fourth corroboration is that Elon Musk has gathered a team, which is described as "The equivalent of Special Forces" (as cited in Bolton, 2015). Employees, who currently work for Tesla can confirm it. The Vice-Chairman of Tesla Re-Manufacturing &OEM, Gilbert Passin, noted in the last talk with The Street:
Elon is a very inspiring person, he will put you to the limit. He will really ask you the impossible, he will not settle for mediocre results. He will only settle for the best of the best in what you're trying to achieve in manufacturing or design or performance or charging capability. It's very fascinating working for someone like that. He will not let go of any kind of outstanding result that is demanding. (as cited in Ciaccia, 2014)
The fifth evidence is Tesla's distribution. The enterprise has managed to maintain its centers of service and shops in Ohio, New York, and New Jersey in spite of costs that are higher than those of other automakers. The reason is that there was no dealership system and changes within a business process; however, it saves the company's finance in the future, gives an opportunity to supervise the client experience, and fortifies the image of Tesla Motors. The organization works over enlarging cognizance with its lithium-ion battery factory Gigafactory, which allows selling automobiles with a much bigger capacity than the one available in the past. Gigafactory is under production principally for Tesla Motors. Furthermore, Tesla is associated with durability. Despite reviews of different car accidents, which happened due to the inappropriate driving of the automobile, the NHTSA has awarded Tesla with the draft law of health. In that way, the company has won the long-lasting consumer's conviction. The core factor of Tesla Motors' success is innovation. The company entered a market when there was already a cutthroat rivalry. Moreover, it was not only startup companies, but also huge companies such as Nissan, Toyota, Ford, and Honda. Innovation is a process of generating a new method of the technology of the product. Tesla focused on the elaboration of the modern usage of electric vehicles with the help of marvelous automobile design and first-class technology. Electric vehicles of Toyota and Honda failed due to an unappealing design for consumers.
Tesla Is a Perfect Example of the Electric Car
The company presented Tesla Model S at the Frankfurt Motor Display. That automobile became an excellent example of an improved electric-car or gold standard. Tesla Model S was accessible to the public by June 2012. This particular type is assumed to be the first electronic luxury sedan. The car boasts of having superior technology as compared to its rivals, ensuring statistics of mileage and emissions of contamination. Model S has made customers maintain confidence in the effectiveness and feasibility of owning an all-electric powered car. Model S has an 85 kWh battery and a 60 kWh battery. The research has focused on the key type containing 60 kWh battery thanks to the fact that it is affordable, which is why it is more widely approachable. The 60 kWh battery is calculated to produce 230 miles, while the United States Environmental Protection Agency has evaluated more than 208 miles. The 60 kWh battery of Model S can reach 0 to 60 mph within 6 seconds because it has the highest speed of 120 mph. Tesla Model S is believed to be the safest automobile ever trialed on the streets. The National Highway Traffic Safety Administration awarded Tesla Model S a 5-star rating on August 19, 2013.
We Offer
Original writing according to your instructions

Deadlines from 3 hours to 60 days

All disciplines covered

Confidentiality

24/7 Support
We Guarantee
Plagiarism-free papers

Timely delivery

Skilled writers with Master's/PhD degrees

Personal data security

Instant replies to all your questions
Apart from that, the electric vehicle has extremely high-estimated miles per gallon of around 94 MPGe. It represents improvements in the sleeping software that is the technology of saving energy. There are 37 available supercharger terminals. It is beneficial that fast charging is costless. Although not for free, batteries can be recharged, which is quicker than refueling a gas car.
Conclusion
Overall, Tesla Motors is a remarkable eco-friendly electric company that has been able to grow tremendously within a short period. It manufactures and sells not only electric cars, but also powertrain items, battery charging devices for home and office, and superchargers across Asia, Europe, and North America.
The industry, in which Tesla Motors has been competing, is a challenging environment. There are already a lot of huge companies doing business in this industry. The reasons for Tesla Motors' success may be debatable because there can be more issues to be considered than just a couple of factors.
However, the most important reasons revealed in the process of this research are appropriate time, technology, monopoly, its staff, successful entrepreneur Elon Musk, a distribution chain, and, unquestionably, innovation. Clearly, Tesla Motors is all about innovation. From the inception of the company, Tesla Motors has mainly concentrated on producing the best luxury car called Roadster, which is the first completely electric sports automobile. Then, Tesla demonstrated its Model S, Model X, Model 3. Tesla's Model S has become a perfect example of an electric car, which is a more affordable automobile for clients due to a high level of safety and significant advancements in technology saving energy.
How it Works
01.
Select the type of assignment
02.
Provide explicit guidelines
03.
Enjoy your free time while our professionals work on your project
04.
Get an original work
Tesla has had a powerful impact on automotive manufacturing in spite of its small size. The company has sold only around 67,000 electric vehicles since inception. Tesla registered 242 patents in total. At the same time, it has lured extra funding into the economy and created new possibilities in the car sphere. The market capitalization of the company is near $30 billion. The economy has obtained only positive results as Tesla's automotive manufacturing sufficiently fills the American budget. The government can pay salaries to citizens, construct the country's infrastructure, and help upgrade other relevant stuff.
Nowadays, people prefer gasoline cars to electric ones. An electric automobile is more expensive than the petrol machine. Not everybody can afford it. That is why technology innovators and design automakers should also enter new markets with their product launches. In order not to lower the bar of Tesla's smart staff, the company has to hire the right people for the job, for instance, Elon Musk. It would be useful to develop not only Tesla's luxury car segments, but also make an affordable automobile for the middle class.
Businesses need to improve their products and services through innovations, stay focused, and have respective management to succeed in a competitive industry. Based on findings in this report, it is recommended that Tesla should continue applying more innovations, being ready to improve products or services, and always maintaining focus on what is the most relevant for consumers.