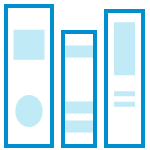 Emily is one of the most fascinating female poets in the nineteenth century. There are some aspects that are very evident in her writing that make her work unique. She chose a unique style of writing that captured the attention of everyone who took a glance of her poems. Emily was not only concerned on the content of the poem, but she mostly focused on how to make her poems interesting and unique. She thought well of the words to use and gave them a second thought on how to write them. Emily Dickinson is a poet who engaged in passing the message to the people through her well composed poems. She was able to challenge other poets not only from her region but from other countries. She was able to make poetry tangible in by the deep message she put in her poems. Emily could express the hidden treasures among the people and reveal what was in their minds through her writing.
Thesis Statement
Emily has been regarded as a good write by anyone who takes looks at her poetry work. Many readers have commented saying that there is life in Emily's poetry work. She has also been ranked as one of the best American female writer by many poem analysts. This is because of the unique way she presented her work with well thought ideas. Emily's poems draw attention of many readers since they touch on every aspect of life. In some of her poems, Emily talks about nature, joy about art and imagination. This is supplemented by other poems where she talks on other intangible things like death, suffering and struggle. The poet talks about death by saying, ""I heard a Fly buzz when I died". Love is also mentioned in Emily's poems that makes most of her poems attractive to the young people. Emily connects issues of suffering with death and finally talks of immortality. In one of the poems, Emily talks about her own death. It is also observed that all her poems focus on loneliness in some stanzas and this describes struggle and suffering in life. The poet used her poems like a double-edged sword to cut through peoples' minds by revealing the hidden truth in the society (Sewall, 2004, p 52). The poet was born in Amherst an environment that gave her broad ideas helping her compose poems with strong messages. Another motivating factor to Emily in her poetry was her father who was an ambitious lawyer. She could share with him enabling her to come up with good poems.
Emily Dickinson's Early Life and Her Poetry Work
Emily was a unique American female poet who dedicated her time in composing poems. The poet was born in Amherst in a family that could be considered successful by her time. Her family had strong community ties which enabled her get some ideas which are reflected in her writing.  She was born of a father who was a lawyer and this gave her great motivation when she shared with her father. She grew together with her brother and a younger sister whom they attended school together.  They attended primary school together but later moved to Amherst Academy. Emily enjoyed every aspect of the school ranging from her teachers and the fellow students. She is mostly remembered for her unique ways in which she composed her poems (Habegger, 2001, p 75).
Her Poetry Work
Different scholars have tried to analyze Emily's poems and given their varied views about the poetry work. Although the scholars give varied views about the poems, they all seem to agree on the unique and interesting way in which the poet made her compositions. Most of Emily's poems tend to express, imagination, nature and joy about art. On the other hand, some of her poems describe suffering and struggle. Death and immortality are also issues mentioned severally in Emily's poems that talk of suffering and struggle (Susan, 2002, pp 131-153). Emily composed a love poem by with a title, "I cannot live with you". In this poem, Emily uses words like "blades" and passages about suffering. Though she mentions suffering in this poem, this appears not to be the central subjects because she is reflecting on love issues. Mentioning suffering and struggle in the poem was to express the suffering she underwent in loving and this makes the title of the poem. She also seems to write of hope on an abandoned beloved person. This is reflected on the way she ironically talks of love like a tangible and visible thing. As she concludes her poem, Emily talks of how she staggers in pain in the name of love.
There is also a poem by Emily where she described the rising of the sun and this seems to talk more of nature. In the first line, the poet says, "I'll tell you how the sun rose". In this poem, Emily describes the nature by using imagery where she describes the rising of the sun. Emily's poems are described as short poems and unlike other poems, there is only one speaker. The poem expresses the feeling the poet has about the rising of the sun (Domhnall, 2000 pp 12-36). This describes nature which is very common in her poems. The poet describes what is around her and what she observes in the community. In her poem, sunrise is used to describe her village and the activities being carried out. She is therefore more confident in telling talking of the sunrise than how the sun sets.
We Offer
Original writing according to your instructions

Deadlines from 3 hours to 60 days

All disciplines covered

Confidentiality

24/7 Support
We Guarantee
Plagiarism-free papers

Timely delivery

Skilled writers with Master's/PhD degrees

Personal data security

Instant replies to all your questions
Emily also wrote a poem on hope where she describes how suffering people rely on hope for survival. The poet refers to hope as a tangible thing with the ability to pierce in the body of a person. She also says that hope pierces the soul with tunes that help bring harmony in one's mind and soul. In this context, the poet is talking of spiritual freedom that was being searched by women in the nineteenth century (Adrinenne, 2003 pp 157-183). The poet says, "My consciousness speaks to me; a spark of hope rests inside my soul". According to Emily, hope was the only solution and the only way to attaining spiritual freedom.
Conclusion
Emily Dickinson's poetry work has been able to stand out due to its uniqueness among other works of poetry. She is therefore regarded one of the best poet writers in the American history. Her poems describe varied things ranging from nature to some tangible things. Her poetry work talks of art, nature and imagination. The poet also touches on issues affecting the people like struggle, suffering and finally death. Some stanzas in Emily's poems touch on loneliness and which she refers as a normal suffering to people. Many scholars have commented positively on her poetry and talks of how wisely she uses words to bring out the message in her poems. Emily's work gets a lot of positive comments from readers due to its unique nature and well thought ideas observed in her pieces of work.