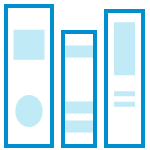 In her novel, Jennifer Egan portrays women oppression in terms of manipulative exploitation from men. Women, in this novel, encounter both mental and physical torture from males due to gender stigmatization that has existed for centuries. In the story, it is crystal clear that the author expresses men characters as people who like oppressing women in the society. Several incidents in the chapter depict how women suffered in the hands of men, especially in the music industry and technology. Feminist lens is a form of analyzing a narrative, concerned with the methods in which literature undermine or uphold the political economic, psychological and social oppression of women.
In this novel, theory looks at how aspects of culture are male-dominated, and this critique attempts to expose the implicit and explicit misogyny or writing about women in the description done by males. This misogyny can extend into many aspects of our culture. Pure language is the last chapter in this novel and takes place in a futuristic Manhattan where small children use handsets. The use of communication devices leads us into the perception that describes another character as someone "who lived in his pocket" (Egan, 269). In chapter 13 "the pure language" has two main characters, Bennie Salazar and Sasha. Bennie is a record producer while Sasha is his assistant. This first scenario portrays how Sasha is economically oppressed while assisting Bennie. The idea that women should not hold top positions, and that these positions are preserved for men is evident in this chapter. The author also expresses lower dignity of women in the society compared to males. For instance, Sasha is described as being kleptomaniac. She has attempted multiple suicides. This description is also a form of psychological oppression for women since no one can try committing suicide severally without being psychologically troubled.
The pure language starts by Bennie remarrying, this shows how women are oppressed in marital matters. He had already divorced his first wife, and he immediately acquires the new wife with ease. He is discussing with Alex on how to hold a concert for Scotty Hausman. Bennie manages to convince Alex to work as PR during the Scotty's concert, a position which was originally held by Bennie's wife, thereby undermining women even in their job security. Bennie had divorced his wife because he was impotent, which he never accepted. He kept on including flakes of gold in his coffee in an attempt to correct the problem "… that record producer who used to put the gold flakes in his coffee" (Egan, 276). He finally divorces his wife thinking that she was the problem. This means that it is women who are associated with the problem of giving birth, and not men. It shows the kind of relationships women are going through in their matrimonial home that really considers them as worthy.
The author also depicts how women are seen as sex machines in the society. For instance, Alex had fell in love with Sasha, and at the end of it assumed a clear shape (Egan, 270). He imagined of walking into Sasha's apartment and finding himself there. Another thing we get to know about this chapter is that people of all generations are unable to communicate with one another either verbally, texting or sexually. A lot of relationships are simply sex-oriented, and never long-lasting, "And in that moment, the longing he'd felt for Sasha at last assumed a clear shape: Alex imagined walking into her apartment and finding himself still there—his young self, full of schemes and high standards, with nothing decided yet. And the hum, always that hum, which maybe wasn't an echo after all, but the sound of time passing" (Egan, 270).
Women oppression in the novel is also evident at the time when Cara-Ann bit Ava's shoulder. It was Rebecca, not Alex, who came from the kitchen to pry her off. She then neatly nursed and bandaged the wounds. It is shameful that Alex is comfortably relaxing on the couch as though nothing had happened. He assumed that it was the duty of females to handle or take care of the children. In another incidence, Alex scorned the term 'pointer' to describe Cara–Ann. Luckily; his wife had not heard him.
We Offer
Original writing according to your instructions

Deadlines from 3 hours to 60 days

All disciplines covered

Confidentiality

24/7 Support
We Guarantee
Plagiarism-free papers

Timely delivery

Skilled writers with Master's/PhD degrees

Personal data security

Instant replies to all your questions
Bands also had an upper hand in oppression of women (Egan, 274). All obscenity is derived from the women. For instance, Biggie released a post-humors album whose hit song was a remix of Biggie standard 'Fuck You Bitch' (Egan, 274). A bitch is a female dog, and in this context, it is used to describe women. The album is also accompanied with a picture of Biggie dandling a toddler in an American head dress.
Technologically, females are also oppressed in this chapter. For instance, the starfish had many features….pic mails, finger drawing and GPS systems for babies. The other baby boys in the chapter already have these devices, but Cara Ann had never touched even one. Alex and Rebecca had agreed that she would not touch one until she reaches the age of five. "Overhearing her daughter on the phone with her friends, Dolly was awed by her authority: she was stern when she needed to be, but also soft." (Egan, 274). However, it is most humiliating that they use their own devices sparingly in front of her.
Jennifer Egan's novel provides no means of women revolting back against their oppressors. Expecting men to give up their power to women is seen as passive and utopian. According to Jennifer, it is true that lots of women do not want to live separately from men. The idea of Jennifer comes from the fact that women's oppression originates from the societal structures which can be fought. Women are oppressed in this society, and have been oppressed in other societies. There is a need to give them a chance to prove their worth in these societies.