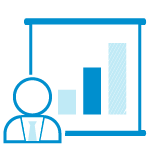 Companies and organizations have faced the challenge of prioritizing their needs. Companies are either involved in the production, distribution or selling of goods or in delivering services to those who need them. Well, all these engagements must be seen to give returns to the companies. Whatever level of operation, all employees in a business enterprise must engage in a process that is adding value to the company. The most important thing is to perform activities and duties that direct the flow of these goods and services from the business organization to the prospective customers. With that in mind, there still could be questions as if leaders are still needed in making a company progress and make profits.
Mukunda (2012, pp.1-3) has posed a very important challenge to the use of leaders in business process and procedures. Some business experts view the question of knowledge and experience, for instance, as an impediment for those leaders who are realizing changes in the business world. All the same, companies and organizations cannot entirely rely on people without experience to carry out the operations in their businesses (Mukunda 2012, pp.1). Leadership and experience are very important although are faced with a lot of challenges from time to time and depending on the context. While experience in leadership is very much needed, it could be a disadvantage when leaders are supposed to adapt to new changes in the business process. At times, business leaders would be required to approach situations differently from what they are used to excel in business.
Leadership is, in essence, a way of influencing the followers in that line. Leadership characteristics are all functions of the situation and time. Well, they may be different based on the country and culture of people. Those managing international organizations are expected to have a good knowledge of the characteristics of culture and differences and must have the supreme versatility as they execute their tasks of leadership. Professionals in the study of business leadership and organization believe that this is paramount for any organization or company aspiring to get established in both local and international markets (Bu et al. 2001, pp. 131-152; Mills 2005, pp. 23-37).
What is Leadership?
Generally, leadership has been described as a process of gaining dominance on certain activities of a group or organization for the sole purpose of realizing the already established objectives. In order to work out these leadership activities, the business managers endeavor to persuade the followers, motivate them and direct them in order to achieve the objectives of the organization (Caroselli 2000, pp. 23-31). This is one of the strong points scholars seem to agree on when talking about the importance of leadership. The efficacy and the role of leaders when felt by those under them are seen as a positive engagement. The business staff need to be motivated in order to work together to make the firm or company fruitful. The importance of leaders cannot be over-emphasized and there is a universal acknowledgment of the work they do in promoting business establishment.
On the contrary, leadership has had its challenges. However, this is not anything to write off the whole concept of business leaders. There has been an issue with transnational leaders who have had to enhance motivation amongst individuals in various cultures. Leaders who are used to doing things in a certain way may be challenged in one or another way and sometimes fail to deliver when adapting to new environments where they are expected to do things differently (Mills 2005, pp. 23-37). The behavioral adaptations amounting to success of business leaders are entirely depended on the success definitions and the conditions therein. There are quite a number of leadership styles in various cultures and nations and many scholars have carried out various surveys in leadership whether the connection between the leadership styles with conditions has gained a lot of focus (Hofstede and Peterson 2000, pp. 401-416; Marcus et al. 2003, pp. 23-67; Taleghani, Salmani and Taatian 2010, pp. 91-111).
Methods of management and leadership styles all over the world are very diverse and are determined through the specifications of dominance in a given locality. All the same, the objective of leadership is always the same. A consensus has been reached in these diverse ways of leadership. The most important thing of various leadership roles is to ensure that the objectives of the business are attained. There may not be a universal way of doing this, but there is always a way to succeed in business.
Characteristics of Business Leaders
Mukunda (2012, pp. 1-3) in his research, "great leaders don't need experience" expounds on some leaders who showed competence in dispensing their duties even without experience. Well, this seems like a controversy to contemporary beliefs about leadership. Experience is highly valued in modern business operations. Mukunda highlights the case of Thomas Jefferson who was highly respected due to the work he did as president. However, Mukunda (2012, p.1) belies that experience may not be that important because if there were many other managers who would do the same things a certain leader would, then no impact would be felt.
Various researches and studies in various nations have focused on the compliance of the style of leadership based on the conditions of success. The connection between culture and managers, culture and leaders is very different. There is a propensity for managers to be the people who only get things done. In essence, the corporate culture is the managers' mechanism they apply in understanding the manner in which communication is done (Pearce 2003, pp. 34-56). The management knows the expectations of the current culture, the way to feed and nurture the present culture and how weak or strong the culture is. It is highly advocated that managers and leaders in transnational companies are flexible based on the differences of culture, showing respect, realizing what motivates people and choosing a suitable kind of leadership in accordance to the conditions and acting based on the individuals underneath in order the already defined objectives to be realized. Therefore, while leadership cannot be the same at all levels and regions, there is consensus on what leadership should encompass in different settings.
Specifications for business leaders are therefore defined in these diverse groups and settings. It is unanimously agreed that leaders need to have an insight that will enable them perceive what takes place in a society, group or organization and work out ways of bringing a solution (Taleghani et al. 2010, pp.91-111). This insight is useful for leaders in giving them energy and power to work. The power and energy can be enhanced in them through inspiration given to followers and giving them motivation. This kind of motivation defines the leaders` beliefs and brings them to real issues in the business. The rest of the staff in business is inspired by leaders in recognizing the suitable ways of attaining the desirable goal that has been identified.
In what could be seen as being flexible in the business world, Mukunda (2012, p.2) says that leadership does not count a lot until that time when it happens to be the most important thing to embrace. At times, people can fail to follow the common way of doing things but in the end, achieve results. That wouldn't be bad because the conventional way of doing things was not taken into consideration. In all business operations and engagements, the realization of business objectives comes first (Caroselli 2000, pp. 23-31). All the same, that is not to imply that leadership is not needed at all. Order is paramount in the process of doing business. Business leaders will, therefore, be there to tell where the business is coming from, where it is and what measures to be taken to advance it.
Mukunda (2012, pp. 1-3) further reiterates that unfiltered leaders could perform in the same way as filtered ones. He goes further to explain why companies pay leaders much. He explains the role academics play to filter leaders otherwise it could be hard to tell who can perform and deliver on the business endeavors. Even if a lot of money is spent on leaders, the spending comes only based on the results realized through such kind of leadership. No spending will be done on any person if they cannot deliver or achieve company`s objectives. It is however amazing how such results could be realized regardless of the leader picked.
A lot of philosophies and beliefs have emerged on the kind of leadership that would be useful to any business engagement. A given characteristic termed as positive in a given situation could be said as negative to a given leadership in a different scenario. There are certain conditions when leaders will count a lot (Mukunda 2012, p.2). The most important thing is to realize that a good leadership, which is useful for individualistic culture, could be a source of downfall in a collectivist culture (Hofstede and Peterson 2000, pp. 401-416). It is evident from different research studies that no single type of leadership is applicable at all levels of operation. All the same, there is agreement in the sense that leaders would vary based on some factors as would affect the way of doing things.
Industrialization has produced a significant effect on the leaders` behavior. As a result of industrialization and globalization, there has been an intercultural effect influencing the leaders` behavior. For instance, autocratic leadership is very common in less-industrialized nations. With a lot of education and high remuneration, company staff could comply easily with the conditions of the system; the propensity to equalize working procedures could confront with countries and aboriginal cultures and create unnecessary tension in the working surroundings. Japanese culture has, for instance, conflicted with others in terms of leadership. This has been more especially with that of America (Mills 2005, pp. 23-37). Mukunda (2012, pp. 1-3) believes that there are circumstances under which leaders may not count so much. This is especially when survival and dominance are required. Growing to dominance requires unfiltered leaders; people who will think in a different way from the norm. According to Mukunda (2012, p.2), this is important for taking risks. All the same, he warns that taking these kinds of risks may not pay off. Being in business for years, Mukunda asserts that an unfiltered leader would be the best.
How it Works
01.
Select the type of assignment
02.
Provide explicit guidelines
03.
Enjoy your free time while our professionals work on your project
04.
Get an original work
While choosing leaders based on merit is useful, both filtered and unfiltered leaders can be used in a business organization. The business can be structured in a way that incorporates both these leaders (Mukunda 2012, pp. 1-3). The issue in the business leadership is to ensure that all dynamics in the area of business leadership and management are taken into account. It is important to put in place various aspects of leadership that promote business welfare. No particular leadership can be overall in dealing with business issues. Business leaders are now accepting the diversity in different styles of managing business operations. Therefore, the characteristics of business leaders is a multifaceted concept that can really depend on the situation and a setting in which the leadership is to be applied. Flexibility is very important while managing the process of doing business.
Defining the Business Leader
Despite the fact that there are different types of leadership based on the setting and culture of organizations, there are key elements that define leadership. There are certain specifications meant for a leadership that is task-oriented: it informs every member of the staff of the tasks and plans; instructs and directs them; establishes clear and accurate timeline for working out the tasks and makes them completely aware of the work equipment and devices. Leaders expect the members of the staff to be reporting on the progress of their work and lead them to work in a pre-determined time limit (Bennis 2003, pp. 123-41; Caroselli 2000, pp. 23-31). Business leaders are always working against time because it is vital in running business operations (Pearce 2003, pp. 34-56). This is one characteristic of leaders that is important in making sure that the employees work to their maximum ability and capacity.
Business leadership character in managing operations must be seen improving the working facilities of all employees. It is very important to realize people's attitudes and beliefs embedded in the employees` minds. Business leaders are expected to honor the staff and treat them as an important asset of the business. The character of leaders towards their followers plays a very significant role in proving the quality of service and delivery of goods. Another important aspect of leaders in business is their ability to communicate and deal with personal problems affecting anyone in the organization (Pearce 2003, pp. 34-56). The efficacy of the leaders must be felt by all. The leadership should work in a way that develops trust amongst the staff members and propagates interest in the future work. Motivation is very important to employees and, therefore, the leaders must be interested in recognizing the input of other employees and support them.
The manner in which employees see the difference between various leadership styles relies on the field of culture. While a particular behavior is task-oriented in a given culture, it could be people-oriented in a different one. Individuals coming from various cultural backgrounds expect different things from their leaders and managers; cultural and original records of persons have effect on the way their expectations are formed. Sometimes, people in an organization feel that a manager should give an accurate answer to any query they pose on matters of work. Well, people have held varying opinions on the same. While some, like the Japanese, agree on this proposition and believe that it is important, some other people, like the Swedish, believe that it may not be achieved in reality (Taleghani et al. 2010, pp.91-111). The challenges and problems facing any business enterprise are believed to be addressed by the managers. Leaders are expected to show other employees how to identify strategies of dealing with issues by themselves.
Business leaders must help other staff work. If managers in their leadership roles give answers to all their followers, then they will not be motivated to carry out innovations. Their creativity will be gone and eventually decrease their productivity. On a different note, some managers have the belief that they are supposed to provide their staff with clear and precise answers for them to preserve credit in their midst. All the same, the most important thing is for the business organization to grow and find solutions to the problems it faces so that it can excel at all times (Pearce 2003, pp. 34-56). The objective of doing business is to be achieved at all cost and the interests and ambitions of the leader should not override organizational goals of the company.
Universally Acceptable Traits of a Business Leader
There are usually certain qualities that are expected in a successful business leader. To be successful in leading business, there are certain traits that come in play. There are certain characteristics that made Steve Jobs outstanding in the business world. The most important characteristic of a business leader is being somebody that is of great value to the company (Evans, Patricia and Bendik, 2000, pp. 360-73). The business leader must be seen adding value to the company but not just being paid because of their good academic papers and professional background. Adding value is twofold; both to the people in the organization and the organization itself in terms of profits and diversifying markets.
A good business leader should not always be concerned about his/her welfare. The interests of others and the organization as well should be factored in. It is in the heart of a good business leader to motivate and inspire people (Bellman 2001, pp. 34-56). A good leader will not be found manipulating or intimidating others in the organization. A leader who identifies with people's problems and lives with them and helping in solving the issues will be effective in managing and leading the affairs of the organization. Business leaders must follow an ethical compass that is headed in the desired directions no matter what is happening around them. It is very important for business leaders to adhere to such principles. The qualities and attributes of business leadership are desperately needed to make a successful engagement in business. While people have different way of doing things in business, some things have been considered paramount and count a lot in business progress.
We Offer
Original writing according to your instructions

Deadlines from 3 hours to 60 days

All disciplines covered

Confidentiality

24/7 Support
We Guarantee
Plagiarism-free papers

Timely delivery

Skilled writers with Master's/PhD degrees

Personal data security

Instant replies to all your questions
One of the most important things of a good leader is having courage. Winston Churchill once said that courage comes first in the qualities of a human being because it is the only one quality that is able to guarantee the rest. This is the first requirement that business leaders should exhibit. To hold the leadership mantle, courage is direly needed. It is needed to face off the worst fears and to perform the right and acceptable duty regardless of who is going to be affected by the actions taken. While facing competition in the market and dealing with failures and challenges in business, courage is largely needed. A business leader can only be good if one of the traits that define them is courage.
Business engagements and operations have many obstacles. Good business leaders will turn them into opportunities. Along with academics and good professional background, courage is required to change these obstacles into opportunities. Choices must be made by the leader even in the most complex situation. A coward will do nothing at the expense of the company and thus lead to collapse of a business. Courage gives leaders power to make important choices in their roles (Harrell 2003, pp. 11-66). Leaders should thus overcome these challenges and become winners. There should not be an option for business leaders to be overwhelmed by situations. Leaders must demonstrate courage in going an extra mile further than failures. Good business leaders will be exhausted and achieve success rather than rest and then fail. Sometimes, courage is needed to say no and face the hard truth. It is important to do the right thing as a leader because it is actually right. This is important in maintaining the business integrity. Courage is needed to rise up and speak before the subordinates. At times, it would be also needed to sit down and take heed to instructions (Bennis and Joan 2003, pp. 34-77). A successful leader will be able to accomplish all this in the organization.
While exercising control over others when running the business, it is important to have self-control as well. A leader may be powerful by controlling others in the organization but a mastery of one's self makes someone mightier. A business leader will be successful if self-control is exhibited. For effective business leadership, self-control is required. Good business leaders should be able to establish control over themselves. There can never be successful leaders without having and exercising self-control. A business leader has many controls but being able to control emotions is a distinguishable trait. Without self-control, there can be limits in managing business affairs. Business leaders should thus control emotions by having well directed thoughts.
There are many occasions when a business leader will be required to make judgments. These are very essential to the business progress. Every decision made in an organization affects the final outcome of the business. Therefore, there should be a fine sense of judgment executed by the business leader. Complex situations and dilemma arise for leaders where it becomes paramount for them to trust their sense of judgment and instinct. Being a leader, it is very vital to be able to discern wrong and right actions. In dilemmas, the leader needs to be distinguished from the rest by making correct decisions, otherwise it would affect the business negatively. Leaders face situational cases. This includes handling conflicts between staff members and the complaints coming from clients and customers. It is therefore important to exercise good judgment in such cases.
A leader in the business world should always be clear on the decisions made. There has to be a distinction in the propositions and choices made by the leader. Decisions must be definite. As a leader, it is important to know that every leader will have to live with the consequences emanating from the decisions made. There may be a good business team but the decisions will be made by the leader. They may only offer some pieces of advice but the final decision will have to be made by the business leader. Therefore, there are quite a number of factors that come into play while heading a business. The filtered and the unfiltered leaders all have something to distinguish them from the rest. Any can accomplish the business tasks but being definite about the decisions made is very important (Mukunda 2012, pp. 1-3).
At the same time, a business leader should not keep other staff waiting. What makes a good leader in making decisions is the ability of being swift in calculations and coming to a conclusion. Time is a very important resource to the organization and cannot be gambled with. One such leader that was well known for making definite and firm decisions was Henry Ford, the one who founded the Ford Motor Company. All decisions by the leader should be made from an informed point of view. It is very useful for any leader to source for very good and comprehensive information before arriving at a decision. A good business leader should be able to review information, make an analysis and determine the worst case scenarios (Kouzes and Barry 2002, pp. 22-30). Further, it would be very important to put together the plus-minus factors and conduct team discussions and make a final decision based on that.
Good business leaders should be also able to plan. Skillful planning is very essential. Individuals serving as leaders should be very tactical in their planning and execution of duties. It is vital for a business leader to strategize and plan critically with members of the team before going on with business tasks or arriving at any decision. Leaders must invest their time in business (Bennis and Joan 2003, pp. 34-77; Kouzes and Barry 2002, pp. 22-30). It is very important to plan, schedule and use their time in an effective way. A leader should be in the continued process of assessing challenges and obstacles before coming up with strategies to address them.
Leadership in the social aspect of it should be able to note the signals sent by those under the leadership. Being able to understand is very important when dealing with conflicts and making judgment of business situations. A leader should have control and character in order for them to be forgiving and understanding. The leader should be also responsible and must accept responsibility even when the situation is not appealing. People usually shy away from the roles of leadership because of the fear of being held accountable and responsible. For business leaders, it is important to be responsible for the actions of the entire team. In the event that things will go right, the whole team should share the recognition and honor that comes with such success. However, when things go wrong, the leader is held responsible. Being able to take responsibility is thus the main difference that exists between the leaders and those who are led.
Working as a team is one of the attributes linked to good leadership in a business. When the leader makes people work together, all energy is used towards one fruitful direction. When there is no team work, the energy is divided and wasted. Success in business is realized in a scenario where the leader has the ability to employ people with smart skills they possess. Successful business leaders will always work with others and most importantly people with better skills than them and delegate some of the tasks to them. The decision of the leader should not only come in when dealing with issues directly. It must also be evident in the manner in which the leader uses people to influence and grow the business. Developing teams in business is a very prudent effort that defines a great business leader. No individual can win in business but when people work together with a common goal, and then success and excellence will be certainly realized. The leader should source for brilliant people and get out of their way in promoting the welfare of the organization.
A good personality also is instrumental in enhancing business relationships. This is the quality of being an honest person. Leaders should sincerely and genuinely carry out their operations. Being a person of character will make a good leader. Actually, it may be the most vital character for a good business leader. Character defines the personality of an individual and the things the person is made of. A good leader should therefore be a person of character and true to the word spoken in doing business (Evans, Patricia and Bendik, 2000, pp. 360-73). Honesty is very important in business because customers and employees will easily shy away from engagements of dishonest content. This includes having self-confidence, integrity, good appearance and charisma. Customers, investors and even the employees are always reluctant to follow a leader who is timid and does not have a notable character.
Humility is also significant for a good business leader. Being a leader is not about being at the helm of matters affecting business. Again, it is not the oversight of a large group of people. Leadership while in business is concerned with the aspect of directing a team of employees in attaining the goals and ambitions of a business through women and men who are very skillful and brilliant in all ramifications. A leader must lead by way of giving an example (Bennis and Joan 2003, pp. 34-77). The main drive of being a leader is being able to serve. This requires humility. With humility, a leader can easily admit mistakes to learn other things and at the same time to direct smart people in the organization.
General Overview of Business Leaders
Leaders are supposed to lead someone or a group of people from one point to another. Leadership is all about getting people to work and deliver something that needs to be done. The search and study on what a good business leader has been rampant in the recent past. Leadership is a very common topic in the business world and will continue to be so because it is very important for the world systems to establish good leadership. Leadership exists in positions with well coordinated functions. Small businesses rely on business leadership to have a profitable growth. Leadership is very important because it can break or make the future of the company (Bennis 2003, pp. 123-41). There is a high shortage of business leaders who can bring success to businesses.
In business, leaders have to be effective. Some business owners seem to be struggling only because they do not have the qualities and characteristics of a good leader. While there could be a consensus on the topic, there is a lot of diversity in the manner in which leaders carry out their roles and functions while managing businesses. Leadership is therefore needed at all levels of business ownership and management. The absence of good leadership behavior can result in dissatisfied consumers and clients, missed profits, employees that are not engaged and thus adding to company expenses, and an organizational culture that breeds stagnation, mediocrity and confusion.
There is a big outcry for leadership in business. There is always a starting point for all leaders (Kouzes and Barry 2002, pp. 22-30). There is a point of agreement for all leaders in business. There are a lot of things that leaders share in common and have unanimously been agreed on regardless of a setting, culture and business background. The characteristics of business leaders contribute a lot to the welfare of a business organization. It is therefore important that all these characteristics come into play to make the organization be in a stable position.
Leaders must be positive and perpetually optimistic about the business affairs. Their thoughts on issues relating to business must be coupled with a lot of optimism. Nothing should weigh them down. Leaders must always have hope of finding solutions to the challenges facing them and the company at large. They should have integrity by honoring their word. They should show commitment in doing what they say and keep to what they ask their followers to do. The business leaders are also vision carriers with specifics and targets to be met within a specific time period. All the same, they should not keep this to themselves. They must work in a way that all employees also embrace this vision and propel their dreams.
A well motivated staff is able to deliver high quality services to the company. Leaders must therefore be concerned with the welfare of their employees in totality. Leaders are genuinely concerned with the affairs of the business and of employees. They should ceaselessly inquire about the way in which the employees can become successful. Courage and fearless traits are very essential to business leaders (Harvard Business Review 2001, pp. 23-45). There should always be the outward appearance that they are fearless despite the fact that they are still humans and have fears like everybody else. All the same, the fears should not overpower them because many people involved in running of the business are looking up to them.
Good leadership should be devoid of the limitation on the leaders` effectiveness teaching the junior staff members. It should present a scenario where leaders devote their time to developing others and teaching them things they should learn to work effectively. It is very important to bring up people who can take over the operations of the business when leaders are not there. A business should continue as usual with or without the presence of the business leader at a given moment (Bellman 2001, pp. 34-56). This is what makes successful leadership. There should be growth in all areas of leadership and in different departments.
It is also very important for leaders to show self-esteem; thinking highly of themselves. This is made possible by having confidence in what they believe. This is however not narcissism or arrogance. There is an aspect that can really ruin employee relations if not well addressed by the leader. The leader in any business organization and at whatever level of workplace engagement must never take things personally (Kouzes and Barry 2002, pp. 22-30; Harrell 2003, pp. 11-66). A leader should always understand the need of not making negative-meaning attachments to events because this spoils the energy and efforts of doing business.
Conclusion
The question of whether there is consensus about the characteristics of business leaders or not has been tackled from various perspectives by different scholars and researchers. Business leadership and management have attracted very many studies that have tried to explain the most ideal kinds of leadership that suit specific areas of doing business. The concept of doing business varies from one kind of business to another. Similarly, the requirements of leadership will also vary. However, the most important thing is realizing how these diverse leadership styles and roles aim at promoting good management in business environs. Business leadership despite different styles and cultural settings has more or less same characteristics.
The concept of doing business is a multifaceted practice. Managing business operations would not only need managers but managers who are leaders; both doing the right things and doing things right. Some scholars believe that leaders do not matter at some point and can choose unfiltered people to manage the business operations. When a company wants to venture into new grounds, some scholars feel that filtered people with experience may not perform well because they will be reluctant to do things differently. Well, that remains to be a proposition and will not always apply. There is a lot of dynamism in leadership roles and these basic characteristics are the most underlying ones despite the person acting as the leader in an organization. To be successful in producing the best goods and delivering high quality services, it is very important that management and leadership converge.
Leaders are supposed to make choices based on the organizational vision and objectives all the time. The environment and culture and the company's identity should always be factored in while interacting with the business affairs. It is highly purported that having strong skills is essential for leaders to become successful. The main objective of the person in management is to carry out the directions that the leader promotes. A leader always knows the way while the manager will be useful in showing the means of getting there. Both these functions complement each other and if an individual can have both of them it is even better. This may not be decisive in the welfare and success of the business but it is definitely a healthy position to be in.
While defining management and leadership positions, there are at times some misconceptions. Many people in an organization have a lot of skills and can implement directives based on the vision of another person. All the same, this does not make such people leaders. Now that there are quite a number of people in a company, leaders in some occasions give good reasons for abdicating their management role. This is normally a mistake since management skills are merely a smaller section of the skills needed in leadership and cannot be set apart.
Despite many differences in business leadership, leaders are expected to exude calm and confidence. They are required to show optimism in their leadership roles. No matter the culture and the type of leadership, leaders are expected to take responsibility and be accountable for everything taking place in the area of their operation. It is the responsibility of the leader to make informed decisions while doing business operations. A good leader will be very cautious to make a decision when trying to help in addressing the issues of the business. Therefore, all these characteristics have been evident in various leadership styles. It would therefore be prudent to say that there is a consensus on the characteristics of business leaders.