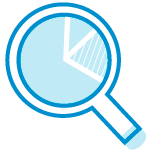 Game designing is the art of creating game programs that arouse strong emotions in computer players through fantasy. Normally, game designers strive to present a set of sensory experiences to game players to stimulate in them fantasies that are commonly shared. It generates emotions and sometimes triggers in players or the audience the feeling of strong affinity making them addicted to the game. Designers contrive a game based on the richness of the fantasy world, which all people share. Nevertheless, the art of designing a game is difficult due to a number of dynamic elements involved. It calls for a great input of expertise from the artist to evoke and stimulate fantasies deep inside the player's mind. Similarly, the computer technology is still in possession of technicians rather than game designers. It is what has limited the number of game genres existing in the world of art today. To describe the required qualities of a good game designer, this research features Shigeru Miyamoto as one of the renowned game designers in the world. The areas investigated in the given paper include his background, game genres which he is accredited with, his skills and talents as well as his important philosophies on game design.
Background and History
Among the best game designers of this world, there is Shigeru Miyamoto, a Japanese by nationality. According to Schell (2014), Shigeru Miyamoto has been an undisputed wizard in the gaming industry since 1977 when he had just attained the age of 25. Miyamoto's talent was sharpened after he had joined the Nintendo Gaming Company in Japan (Schell, 2014). The company began venturing into the art of developing original arcade games, and Miyamoto took part in creating "Sheriff" as the company's first game (DeWinter, 2015). At that level, Miyamoto's creativity was conspicuously noted nearly by everyone in the company.
Games and Innovations Accredited to Miyamoto
Miyamoto demonstrated exceptional skills in contriving a game to the extent that he nearly claimed his copyright. The fame necessitated the management to appoint Miyamoto in charge of the development of new games for the company. Following his new appointment, Miyamoto unleashed all his potential and created several games that belonged to various genres such as adventure, platform, role playing, shooter, and puzzle games among others (Schell, 2014). Due to his diligence, he became quite successful in his job saving the company from the looming bankruptcy.
Miyamoto's Skills and Talents
Although Miyamoto has knowledge in almost all game genres, games that have brought him more fame until today are Mario, Donkey Kong and the initial Nintendo 64 (Fullerton, 2014). In these creations, Miyamoto took a unique approach to video games by focusing on strong characterization and story arcs. He also managed to augment levels in those games making game characters more iconic than the ones designed in the initial games. Miyamoto frequently adds control parameters and plot narratives in his games to capture and sustain attention of video game players. Following this splendid achievement, Miyamoto proceeded to design sequels. The latter provide players with an exclusive opportunity of progressing to other levels after winning at the previous one. The idea of a sequel was implemented in the Donkey Kong series. Immediately after the series, Miyamoto embarked on the art of contriving another new game that featured the character known as Mario. The game later augmented Miyamoto's popularity as the most successful game franchise in the world.
Miyamoto's success in game designing is attributed to his skills and talents in simulation, animation, story writing and general programming. A game designer rarely possesses all these fundamental skills of game designing. Most of them may just be good at a single area and pass on their creation to others for perfection. It means that one game is in most cases created by several technicians to bring out the objective of the initial designer of the game. Miyamoto designs a game and works on it through all the required stages until it functions the way he has purposed it to work. He therefore understands the tricks and dynamics coupled with all the stages. Miyamoto also understands the art of capturing the attention of the audience by making his games more interactive (Fullerton, 2014). Interactivity makes the audience become quite active unlike other forms of art in which gamer participation is passive. Such rare and vital attributes that have made Miyamoto gain popularity and become very successful in his career of game designing.
How it Works
01.
Select the type of assignment
02.
Provide explicit guidelines
03.
Enjoy your free time while our professionals work on your project
04.
Get an original work
Important Philosophies
Some of the important philosophies on game designing that Miyamoto has expressed in his writings are 'putting the interests of the game player first'. It means that a successful game designer must first be a fanatical player to understand what a game player feels. This experience is what has enabled him to perfect the art of game designing and explore more and more fields in game designing, of which other game designers are even oblivious.
Conclusion
Wise men said that 'success comes when ordinary people accomplish ordinary tasks in an extraordinary manner'. Miyamoto must have heeded seriously the sense of this saying. He takes his time to figure out great success in a game that he designs and does more than required in the initial plan. Although game designing is not an easy task as acknowledged even by renowned computer technicians, Miyamoto does not believe in a failure but only in success. However, he understands that no success comes on a silver platter. He therefore does an extensive research to keep updating his skills and to keep pace with the dynamic technology and challenges that are associated with it. If all game designers emulated the spirit of creativity demonstrated by Shigeru Miyamoto, then the art of game designing would even be more sophisticated than it is at the moment. With Miyamoto's role modeling, game designing has reached quite advanced levels netting nearly all people with computers around the world.