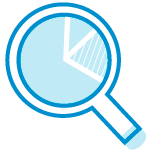 "Starbucks"
The contemporary business environment includes a myriad of companies, which have successfully obtained leading positions in the fields of their performance. One of the companies which became world-famous is Starbucks. Howard Schultz, the Starbucks CEO, believes that the secret of the company's success lies in its openness, transparency, and readiness to fulfill customers' needs according to their changeable tastes. High quality is one of the major terms describing the performance of Starbucks. Nevertheless, its marketing campaign deserves significant attention in order to show the company's advantages and disadvantages in the field of the coffeehouse. Hundreds of companies strive to imitate the Starbucks business platform and marketing approach in order to have a chance to improve their market positions. However, Starbucks very well knows the price of success generated through the years of the company's performance. Starbucks ' advantages, areas of improvement, major success factors, marketing mix, and SWOT analysis show the company's strong market position, and sustainability of financial resources brought by wisely developed management.
Starbucks Advantages
It would be impossible to develop a successful marketing campaign without making high-quality products. Thus, the major advantage of Starbucks lies in the company's selectiveness of coffee beans. At the beginning of the manufacturing process at Starbucks, the company manages all production stages, which start from growing coffee plants, selecting the best coffee beans, roasting coffee beans inappropriate manner, and ending with grinding coffee beans and mixing them with other ingredients of a delicious coffee drink. It shows the company's responsibility for every process in the delivery of high-quality drinks to every customer. Besides, Starbucks has worked on removing unnecessary manufacturing processes, which helped to save costs and avoid careless spending of financial resources. What is more, the company has invested in training sessions of its personnel, who willingly support the reputation, image, and brand of Starbucks. In this way, the company has gained financial sustainability that helps it to develop unique competitive advantages in the development of its marketing campaign.
Starbucks ' remarkable attitude to responsibility has also helped it to build a sustainable environment for both employees and customers. For example, ethical trading is one of the terms that characterize the company's performance. Starbucks works on making its performance as transparent and justified as possible (Haskova, 2015). The company is engaged in trading relations with farmers all over the world and has signed long-term contracts with them in order to provide customers with high-quality coffee beans, which other companies do not have.
Another peculiarity of Starbucks is its environmental awareness, which encourages others to participate in the initiatives aimed to save the surrounding environment. Reusable cups are the main advantage of Starbucks, which has made it easier for the company to protect nature by reducing the pollution rate coming from its production. Moreover, Starbucks continuously works on the engagement of employees and customers in environmentally friendly activities, including planting trees or collecting garbage (Atzori, Shapoval, & Murphy, 2016). All these initiatives intensify the beneficial influence of Starbucks on the surrounding environment, as well as an appreciation of the company's performance in society. Starbucks, in its turn, has gained success owing to emphasizing personal uniqueness and importance to others. Every activity generated by Starbucks has a special meaning to the company's strategic success, which finds its emphasis in the willingness of the company to reach excellence in every process (Atzori et al., 2016). In this reference, perfectionism is one of the advantages, which inspires Starbucks to work on continuous improvement of its products, services, and strategic plans aimed to lead the company to another level of success.
Starbucks Areas of Improvement
In terms of marketing development, certain drawbacks existing in the performance of Starbucks should be outlined. It is estimated that Starbucks welcomes approximately 9 million visitors every day. The company still does not have an Internet network, which could unite all customers in the best traditions of the digital era. It could become one of the most beneficial aspects of extending the influence of Starbucks in a global way. The company has already earned its competitive position owing to the development of unique character traits of business (Haskova, 2015). The company should also work on capturing the attention of all existing and potential customers simultaneously. It would become another benefit, which would have a positive influence on the development of Starbucks ' competitive advantages.
We Offer
Original writing according to your instructions

Deadlines from 3 hours to 60 days

All disciplines covered

Confidentiality

24/7 Support
We Guarantee
Plagiarism-free papers

Timely delivery

Skilled writers with Master's/PhD degrees

Personal data security

Instant replies to all your questions
Personalization is another aspect, which should have a better representation in the company. Writing names on coffee cups is only a small idea, which the company could implement in order to become more successful. For example, the company may offer a myriad of stylistic cups according to the season of the year. It means that customers should have more freedom in choosing cups and other appliances in order to emphasize their individualism while attending the company's coffee houses. In addition, online application existing at Starbucks should incorporate another option, which could lie in the design of coffee cups (Atzori et al., 2016). It would attract customers' attention and engage them in the process of improving the company's improvements (Hossain & Islam, 2015). In this way, the customers will express more loyalty and dedication to the company that respects the opinion of every visitor.
Finally, Starbucks could work on the engagement of its customers in marketing campaigns. Advertising can be effective not only with celebrities and sports figures but also with customers. It would be interesting to introduce contests for customers to compete with each other to become a part of the company's advertising campaign (Hossain & Islam, 2015). In addition, this could show potential customers the opportunities provided by Starbucks for all visitors regardless of their financial capacities (Haskova, 2015). In this way, Starbucks may build another competitive advantage, which will support its expansion initiatives owing to the active engagement of visitors in the development of the company. It would be useful to see the effect of customers' participation in the achievement of the company's success regardless of the size of obtained revenues and profits.
Starbucks Success
The company's success lies in its remarkable ability to address customers' needs above the company's aspirations. It became clear to Starbucks that customers are willing to receive excellent service and high-quality coffee regardless of the pace of their business activity. In particular, Starbucks became the market leader in addressing customers' needs in their morning routine, namely, in enjoying their cup of coffee that helps to wake up and approach the planned activities for the day. Starbucks employees come half an hour earlier before the stores open in order to service hurrying customers willing to enjoy their coffee on the way to their jobs (Haskova, 2015). In fact, Starbucks has managed to create a place for customers with different tastes. To be more specific, the company has diversified its menu not only with coffee drinks but also with smoothies, tea, and various snacks, which meet the needs of both adults and children. Does Starbucks also have some options for vegetarians who enjoy visiting the caf? likewise. In addition, Starbucks offers caffeine-free drinks, which allow visitors to enjoy any beverage according to their taste (Hennessey, 2012). The deep respect of customers' needs has helped Starbucks gain strong loyalty from its customers that willingly purchase various products at the company.
Its reliability helps Starbucks to serve customers with full responsibility. Baristas undergo continuous training sessions in order to prepare high-quality drinks without any delays. The company also provides guidelines for locating coffee machines, fridges, and other necessary utensils of every store inappropriate manner. It reduces the time baristas spend on making orders of the customers. Starbucks provides its customers with not only speedy service but also an appropriate environment for rest, work with free Wi-Fi connection, or heart-to-heart communication with friends. Regardless of the highly competitive environment, Starbucks rivals, such as Dunkin Donuts, The Coffee Bean & Tea Leaf, and Peet's Coffee, cannot expand their businesses to the same degree as Starbucks (Hennessey, 2012). It happens because of Starbucks ' unique environment and specific atmosphere, which supports the company's competitive advantages, as well as its marketing campaigns. In fact, the marketing mix of Starbucks should be taken into consideration in order to understand its marketing approach to managing a business.
Marketing Mix
Companies tend to use a marketing mix in order to perform a full-scale analysis of customers' expectations, which allows understanding their needs, tastes, and requirements for products and services offered by the companies. The probability of success in the development of effective marketing mix components depends on the company's target audience, market penetration with competitors, and goals of the marketing campaign in general. Starbucks has always been following an aggressive marketing strategy in order to remain competitive in the market full of companies engaged in coffeehouse business (Haskova, 2015). This approach penetrates every decision of Starbucks, including its logo, which has been changing constantly in order to be more attractive to the company's customers. A common marketing mix consists of products, places, promotions, and pricing strategies. Every component in the marketing strategy of Starbucks should be deeply analyzed in order to see its effectiveness and influence on the company's competitive position.
Free Features
Plagiarism Report
(on demand)
for $15
Bibliography / Reference Page
for $15
Revision
(on demand)
for $30
Formatting
and Outline
for $10
Get all these features for $80 FREE
Continuous innovation of products and services offered by Starbucks indicates the company's sophisticated approach to making personal performance unique. The purpose of Starbuck's work on innovation of the elements of its marketing mix lies in the company's desire to obtain unique competitive advantages. Today, Starbucks offers its customers a myriad of products, including coffee, tea, pastries, coffee beverages, smoothies, and merchandise (instant coffee, mugs, souvenirs, etc.) (Hennessey, 2012). The composition of the current product mix is a result of historical transformations, which have occurred at Starbucks. The company has worked on making its products not only unique by adding different coffee flavors but also making the environment of every store comforting and peaceful. It favored the effective distribution of the company's products, as well as its outstanding service (Atzori et al., 2016). In general, acquisitions, as an element of a policy, have helped Starbucks to add new products. For example, in 1994 Starbucks purchase the Coffee Connection, which added a Frappuccino coffee line to the common list of Starbucks products (Haskova, 2015). Innovation helps Starbucks to develop new products and attract customers' attention by new delicious tastes.
Places also represent a significant part of the marketing mix of Starbucks; they deserve particular attention. Places incorporate the areas of distribution, where customers may gain substantial benefits from enjoying their coffee drinks. The company is critical about the location of its stores and the distribution of products in general. The main places of distribution include cafes, online stores, Starbucks application, and retailers (Haskova, 2015). The earliest years of the company's development have shown considerable success from selling Starbucks products in cafes. Nevertheless, the sustainable development of the coffee house market and the company's competitors have made it difficult to succeed in this growing business. As a result, Starbucks has quickly developed new areas of distribution. For example, Starbuck's application became one of the company's latest innovations, which not only follows the fashion of the digital era but also creates new opportunities for selling products. Owing to the application, customers do not have to wait in a queue in order to receive their drinks. Instead, customers pay for their drinks via the application and come to the nearest store to receive their purchase. Market conditions, technologies, and changing fashion effect the transformation of distribution spots, which prove the company's aspiration to remain a primary leader in the field.
Don't Worry We'll Help You Out
Promotions occupy another valuable place in the company's performance, which is mainly achieved by means of advertising. This component of the company's marketing mix creates additional communication strategies aimed to spread information about the company's products. In particular, advertising, public relations, and sales promotions represent the highest value in the marketing mix of Starbucks. Internet, television, and media help Starbucks to remain competitive. For example, celebrities help to spread the popularity of Starbucks. Hundreds of candid photos with celebrities show that Starbucks is worth tasting, which inspires fans to enjoy the company's coffee drinks as if they were drinking them with their idols. In addition, Starbucks takes the benefits of the Starbucks Card, which allows customers to purchase their favorite drinks at discount prices (Haskova, 2015). Sales promotions also find support from the company's public relations. The company works on continuous engagement in various social events, which attracts the attention of customers. In addition, Starbucks is considered as one of the most responsible companies in terms of corporate social responsibility (CSR), which makes it a reliable employer and manufacturer.
Finally, the pricing strategy obtains another significant position in the marketing mix of Starbucks. The company enjoys the benefits of a premium pricing strategy, which follows the tendencies in customers' tastes. The strategy allows accommodating the readiness of customers to purchase expensive products based on the existing correlation between high value and high prices. Regardless of the fact that Starbucks coffee drinks are more expensive than those of their competitors, customers are willing to make purchases at Starbucks owing to the company's top market position. Starbucks supports its image of a premium brand by offering its customers high-quality drinks. The company does not strive to attract customers by low prices and low quality. Instead, the company recognizes the high level of its prices, which reflects the company's efforts to making high-quality drinks that bring a unique experience to its customers. In this reference, the Starbucks pricing strategy finds its justification. The company aims to support this strategy regardless of the influence coming from the external environment full of competition and market pressure.
SWOT Analysis
Due to the fact that Starbucks occupies a leading position in the segment of companies working in the coffeehouse industry, particular consideration should be given to the company's strengths, weaknesses, opportunities, and threats. A detailed SWOT analysis will show the company's benefits and drawbacks caused by the influence of the external environment. Nevertheless, internal factors should also be carefully studied in order to see their essence in the analysis of the company's performance. The company aims to consider all elements of SWOT analysis in order to expand its opportunities and eliminate threats by supporting strengths and reducing weaknesses.
Book The Best Top Expert at Top-papers.com
Your order will be assigned to the most experienced writer in the relevant discipline. The highly demanded expert, one of our top-10 writers with the highest rate among the customers
Hire a TOP Writer for

10.95 USD
The company's strength lies in the perspective of internal factors, which form the basis of its business platform. First, the role of a strong brand image should be outlined, for it helps to build a reputation for high-quality business. The brand represents the company's position in the market based on internal factors of the company's performance. Starbucks attended to making its performance outstanding owing to the continuous improvement of its reputation, particularly customers' service and relations with suppliers (Haskova, 2015). The growing number of loyal customers helps Starbucks maintain its competitive position and declare the implementation of its strategic plans. The company's extensive global supply chain is another strength, which builds the competitive advantages of Starbucks. The company seeks for suppliers with the best quality of coffee beans. It makes the performance of Starbucks unique and outstanding. Finally, diversified business by means of subsidiaries supports the company's strengths and extends the opportunities in the growing market of coffeehouses.
Regardless of Starbuck's strong position in the market and its responsibility, there are significant weaknesses, which create tension over the company's sustainability. Unfortunately, rising product prices prevent the company from meeting the needs of all customers. The pricing strategy, in its turn, depends on the cost of raw materials provided by suppliers. In this reference, the company struggles to find a sense of balance in cost-effective prices, which would meet the needs of a broader range of customers and the requirements of business performance. Generalized products also create significant tension in certain aspects of the culturally based distribution of products. For example, the company does not change the design of its cups depending on the area of distribution (Haskova, 2015). On the one hand, it supports the company's brand by means of globalization. On the other hand, the company loses an opportunity of spreading its global presence based on cultural transformation. In this connection, the company should work on eliminating the negative influence of imitable products, which make Starbucks too similar to its competitors.
Stop Struggling With Your Research Papers Writing
Get Expert Help to Save Your Time! 👍
We can handle any research papers writing for all academic levels including master projects and PhD projects.
Why us?
Qualified team of writers
300 words / page
On time delivery
24/7 Customer support
Regardless of the success, Starbucks has already achieved, there exist many opportunities, which can make business more sophisticated and unique. First, the company has an opportunity of spreading its performance to the Middle East, Africa, and East Asia. It has a minimal presence in this area, which means that there is a vast segment of customers not involved in the company's revenue generation strategy. In addition, the company has not addressed the issue of diversification of its product line to the full extent. Further diversifications would contribute to increasing the company's influence on customers' tastes and their purchasing readiness. Finally, the company should practice alliances with other firms in order to generate significant benefits in its performance.
The company's biggest threats are posed by the external environment, which has a potential danger to reduce the company's productivity and sustainability. In particular, low-cost coffee sellers represent the biggest threat to Starbucks (Haskova, 2015). These companies offer their customers coffee drinks at lower prices, which may discourage some Starbucks visitors from buying their favorite drinks. Even most loyal customers may feel the desire to try cheaper drinks in order to save personal costs. Imitation of Starbuck's performance may become another threat. Companies tend to benchmark Starbuck's activity in order to experience the same success. As a result, Starbucks may find it hard to compete with companies that are striving to replace it. All these aspects characterize Starbucks as a world-famous company, which has managed to become a leader in the coffeehouse market.
Conclusion
A thorough analysis of Starbucks ' performance has shown the company's legendary way to success, which has created a space for further internalization and global expansion of Starbucks. The company has learned how to address customers' needs and tastes in a unique way, which does not have any alternatives among the performance of its competitors. The primary advantage of Starbucks is the fact that it provides its visitors with a comfortable environment full of care and understanding. A diversified product mix also meets the needs of most demanding customers, which reflects the diversity of contemporary lifestyles. Adults and children can find their favorite drinks and snacks, busy entrepreneurs can come before the store's opening hours and purchase coffee while hurrying to their workplaces, and vegetarians can enjoy their vegan foods and drinks without fear of eating something not belonging to their diet. This is the way, in which Starbucks establishes its competitive advantages by satisfying customers' needs.