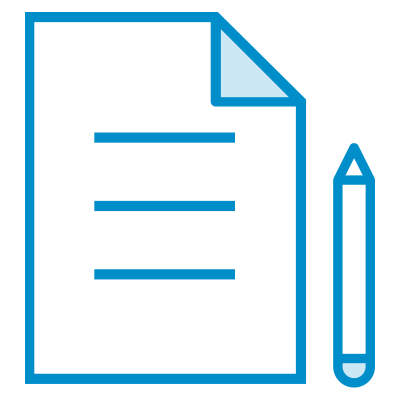 The author's purpose is to clearly bring out some of the aspects that are pertinent to the stages of development of young children. She tries to reveal how nurture contributes to the future thinking ability and creativity of an individual. The analysis which is extensively based on the emergence of iPads and iPhones following advancements in technology outlines the unavoidable circumstances that parents find themselves in while trying to impose technological restrictions on their children. Rosin's main purpose is to enlighten researchers into different ways which they can use to make the best out of this situation to improve creativity among children through interactive learning. This is argued based on the nature of conflicts that emanate as young children find themselves entangled in a web of technology. Due to their curiosity, they develop that urge to try out new things. Technology if not checked can make their development marred.
The article explores how children develop mentally and psychologically through interactive learning. Hanna Rosin begins by describing a case when developers of children's apps for phones and tablets came together to showcase their projects in a move to improve learning in children using technology. The main objective of the exhibition was to capture the best attention among 1-to-4-year old children as their urge to use technology increased over time. At the exhibition, it seems like children are excited and they find technology more friendly as the author contrasts to the ancient days when much focus was on practical learning through the natural environment. In this case, children are put in a room each presented with a tablet whereby they try to learn different works and activities by touching the screen. Furthermore, the author presents the stages through which resistance has developed in the verge of technology having negatively impact on the children. Initially, parents placed restrictions like limiting screen for their children unless the program was entirely educational. This has proven futile as more and more devices storm the market. Parents eventually discover that their children have a high ability to discover things through the devices and find other ways of learning boring. The young generation has so much relied upon technology to the extent of encouraging memorization. Learning has become robotic which has no association with their immediate environment. It is therefore upon developers to look for better ways of making learning through technology more interactive as opposed to robotic experiences and restrictive usage of the devices.
The author begins the article appealing to the reader`s emotions in relation to the children in a conference room using their fingers on the screens before them. She therefore relies on pathos as a rhetorical technique to convince the reader that after all the children appeared happy and enjoying the exhibition. As the author of the article interacts with most developers of children's apps, they all seem to agree on Maria Montessori's assertion, "The hands are the instruments of man's intelligence" (Rosin, 2013). This is meant to make the reader come to terms that after all, the children touching the screen and having different experiences has a positive contribution to their IQ development since they would be using their hands. Rosin goes ahead and describes the scenario in which this young generation is no longer "poking their fingers in the sand or running them along mossy stones or digging for hermit crabs" (Rosin, 2013). The children enjoy doing something new in a closed room in pairs of two or three facing screens. Their hands were busy on the screens as they experienced the impact of technological advancement.
A different incidence where Rosin appeals to the readers' pathos is when one of the toddlers is almost fussing in her chair. The mother has to give the child something to make her come down, so the mom played a short a movie. This indicates that the child has had some experience with technology and this is an area that excites the baby. The mother feels obliged to attend to her toddler's happiness.
Another rhetorical technique that Rosin employs to relay the information to the reader is through ethos. In this case, the author uses herself as an expert to give the argument presence and importance. She uses a lot of examples from her personal experience with her children as they developed through different stages. Ethics being a major concern when it comes to technology, the author explores how technology has been affecting this young generation in a negative way. A good example is when a child is so much into watching TV that he or she is not responding to relevant questions being asked by parents. The author uses an argument related to Norman Rockwell's work of art "Boy Swiping Finger on Screen". She asserts that nowadays parents fear that every their decision may have lasting effects. A lot of time is wasted that limits actual learning that involves association with the real life situations. Such time may never be recovered. Rosins says "…that every minute of enrichment lost or mindless entertainment indulged will add up to some permanent handicap in future" (Rosin, 2013). This is a clear indication that technology carries along negative effects to the normal growth and development of a child.
Across the entire article, Rosin relies on logos to appeal to the readers' acceptance that there is the rationale behind every aspect during the development stage. The writer uses a wide range of real life examples and events taking place in the conference room to prove either the significance of technology or the effects. During her concluding remarks, she points out that this issue of technology has surpassed controllable measures. Instead of restricting the young ones, it would be crucial for apps developers to focus on making the whole experience interactive. This will still help in promoting practical learning.
In conclusion, the author explores the aspect of technology impacting the normal development of a child in a comprehensive way. Although parents have tried different ways of controlling the level at which children get exposed to technology, the problem should be looked at with an open mind. By so doing, people will stop dwelling on the negative effects of technology and focus on how to make technology interactive. This follows research findings that support interactive learning as central to the psychological growth of children. They learn to associate things with those from their immediate environment. It is important to acknowledge the fact that Rosin has effectively relied upon three rhetorical techniques to appeal to the reader.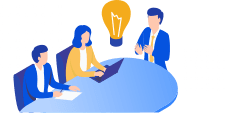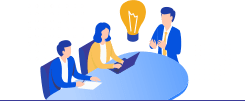 Exclusive savings! Save 25% on your ORDER
15% OFF your FIRST ORDER (with the code toppapers15) + 10% OFF every order by receiving 300 words/page instead of 275 words/page
Just like Rosin commences her article's argument, in the ancient days learning was more practical and is worth remembering as one tries to think about issues facing the young generation today. In the past, children played outside all day, engaging in bicycle riding, playing sports and constructing forts. This made such children grow up as masters of imaginary games as they created their individual form of play. Such activities had little or no expense and did not require parental supervision. Creativity and workmanship were central to their developmental stages. Children moved wide and this made their sensory world environmentally based and simple. Family time was spent carrying out chores, and hence, children expected to meet friends on a daily basis. This in essence made life enjoyable especially when family members ate together while talking.
With the advent of technology, everything has changed. The effect of technology on a family of the 21st century is breaking its basis foundation, and leading to a destruction of core values that united the families. When it comes to balancing school, work and home as well as social lives, most parents currently depend entirely on communication, information and transportation technology. This makes their lives faster and more effective. It is true according to Rosin that entertainment technology like TV, internet, video games, iPads and iPhones have developed fast. As a result, families cannot make out the effect and transformations in their family structure and lifestyle. According to the recent studies on the usage of technology, statistics indicate that elementary children use entertainment technology approximately 7 hours per day. Most of these children have TVs at their disposal and therefore, they end up watching TV most of their daytime hours.
Currently, children depend on technology when playing, largely limiting their creativity and imagination. This as well becomes a problem concerning their bodies attaining optimal sensory and motor development. Inactive bodies bombarded with confused sensory activation are causing delays in attaining a child`s stages of development, with a consequent negative effect on the basic learning skills. Currently, most young children go to school while struggling with self regulation and attention skills critical for the learning process. At a later stage, they become critical classroom management issues for teachers .
We Offer
Original writing according to your instructions

Deadlines from 3 hours to 60 days

All disciplines covered

Confidentiality

24/7 Support
We Guarantee
Plagiarism-free papers

Timely delivery

Skilled writers with Master's/PhD degrees

Personal data security

Instant replies to all your questions
According to scientific studies, children's developing sensory, motor, and attachment organs have not evolved biologically to remain in a static position. Such situations are unfortunately provided by the current confused nature of technology. The effect of technological advancement on child development has led to increased physical, psychological and behavioral disorders. This has become a worrying trend especially to the health and educational systems. As much as parents may prefer embracing technology to help their children be updated with what is happening around them, it is important for them to note the risks associated with technology. It is not bad for children to use interactive technologies if children learn something, but the greatest risk factor is a rise in cases of diabetes. The sitting position for children as they go through critical stages in life may not be beneficial as such.
There are four imperative aspects that help a child remain healthy during development: movement, touch, human connection, and exposure to nature. The article by Hanna Rosin appears to have overlooked the significance of most of the issues and concentrated on touch alone. The four types of sensory inputs ensure normal growth in terms of posture, bilateral coordination, maximum arousal states as well as individual regulation needed for attaining basic skills for later school entry. Many studies have shown that young children require a minimum of two hour daily of active rough and tumble play to reach optimal sensory stimulation within their vestibular, proprioceptive and tactile organs. On the other hand, tactile stimulation that can be received through touching, hugging and playing is essential for the growth of praxis, or coordinated movement patterns. Furthermore, this activates the parasympathetic system reducing cortisol, adrenalin and depression. Nature and the green environment have the calming effect on children; they are attention restorative and promote learning. This implies that putting children in a closed room to touch and drag fingers on a screen may not be totally beneficial for their well-being.
Overuse of technology as well affects other organs during children's development. For instance, dependency on such devices like the iPads and iPhones overload the visual and auditory organs. This leads to a sensory imbalance that has a range of problems on the general neurological development: the brain's structure, chemical disposition and routes become permanently altered and defective. In the event such children are exposed to violence through TV and video games, they run a great risk of high adrenalin state and depression since their body does not understand that whatever they might be watching is fictional. It is therefore not a good idea for developers of children apps to consider just the advancements in technology as they overlook the actual necessity for natural development in children.
Children that use technology extensively indicate persistent body sensations of general shaking, increased rate of breathing as well as heart beat. As a result, such children are in a constant state of irritability. Such a condition can be best described as a constant hyper vigilant sensory system. Following this, it is crucial for every individual in the society: parents, teachers and therapists to work towards promotion of normal development in children. This starts with limiting exposure of young children to technological advancements and their adverse effect. This is because such negative impacts of technology not only affect children's physical, psychological and behavioral disposition, but also mar their capability to learn so that they can sustain their personal and family relationships.
A close analysis of the trend of technology indicates that this is a continuous process that will move from one stage to another. This implies that people should equip themselves with the knowledge on the detrimental effects of technology, and actions should be taken to balance the usage of technology with imperative factors for growth so that everything is geared towards sustaining young generations. Although every person appreciates the positive contribution of technology to their daily lives, it should be noted that there is a clear and direct impact of technology on the social values of the community. As opposed to hugging, playing and rough housing, and talking to children, parents are increasingly deciding to purchase TV, video games, and the latest iPads for their children. This creates a deep and irreversible gap between reality and the fictional world.