The Book "Our Time"
In his book "Our Time", John Edgar Wideman tries to show that there is more in the world than what can be seen. It is not in order to look only at people's problems or just focus on our own hardships. Wideman tries to understand what his brother, Robby, tries to say to him. His ideas match those of Pratt about the contact zone. We are not always what other people see. Wideman brings out the idea that choices are not easy to make.
In his easy, "Our Time," Wideman uses different voices to express various views of different people. He uses the voices of Robby, his own, and his mother. The perspectives of his mother and his brother Robby brings out the differences in people's points of view. A major event that affects Robby is the death of his friend Garth. His death posses a depressing effect on Robby's life. Robby was a bitter man even before the death of his friend. The death of his friend causes deviations in Robbie's behavior. He develops a negative approach towards life and death just makes it worse. His mother also blames the authorities and white people for Garth's death (Wideman p 753).
Judgment of other people's actions is in line with Pratt's views. Robby regrets about how the doctors handled Garth and let him die and judges this occurrence as unfair. Failure to understand different positions is what has been referred to as a contact zone. Robby is resentful of the world and treats everyone with contempt over the issue.
Robby is in conflict with his brothers and sisters as they all have different expectations of life. Wideman is not able to get along with Robby as he is a rebel in the family. Robby always wanted to be different. His life is full of inconsistencies. His mother wanted to raise him up in a place where corruption was not common, unlike Homewood. On the contrary, Robby wanted to discover what was so unethical about Homewood.
Wideman is not able to understand why Robby got to prison. He listens to him giving his life experiences, but he still cannot comprehend how his brother led his life. By Wideman narrating his brother's life experience, it is brought out to the reader that Robby thinks differently. The reader can now understand Robby's reaction to the world and why he reacted to issues the way he did. Robby is portrayed as a destructive character. Had the story been narrated from Wideman's point of view only, it would have been very judgmental portraying Robby as a deviant character who just wants to cause havoc. This is the point where Wideman brings out an aspect of transculturation. People with different attitudes to life are bound to clash in perspectives. Robby narrating his story and giving his hardships in life has helped the readers understand where he is coming from. This is the attitude brought out by the book that we should not be too quick to judge before we understand other people's problems.
In the present time, Wideman is talking to Robby while in prison. Robby has been sentenced to stay in jail his whole life for murder. Wideman did not understand why his brother did it. He had always been a rebel, but with the murder he went too far. In the book, he tries to understand Robby as a brother and at the same time to compose his book as a writer (Wideman p 755).
Wideman is angry with his brother for making their mother sad. Robby, Wideman and other siblings had grown up in the same environment. Wideman found it hard to understand why his brother Robby, was so different from the rest. It was hard for Wideman to relate to Robby's reactions towards life. The writer uses the ideas of transculturation in this story where Robby wants only to relate to those he understands, and they understand him. The death of his close friend makes him rebel as he views the world as a harsh place. This text brings out the autoethnographic concepts as different people with varying views are not able to come together. They treat each other as different (Pratt, p 35).
Make the right choice and get the
TOP quality papers
We ensure you that our custom writing service will find an appropriate writer in the subject mentioned in the
order
description/attachments. Your order will be delivered according to the set deadline and the quality of writing will be high.
(+10% to the order total) This option is for clients who want their
order
to be quickly assigned to one of our professional writers. Premium quality also means that the final paper will be subject to additional plagiarism checks, and the client will receive a PDF file with a detailed plagiarism report created by our professional editors.
(+15% to the order total) Apart from a "Detailed Plagiarism Check" option, our online agents will try to urgently assign a writer among the top 30 best company writers. Your
order
becomes of the highest priority for us. If you want your order to be our TOP priority, choose this option.
Autoethnography as described by Pratt is the creation of a grouping by marginalized groups where they feel that they share ideas and practices. These groupings at some point try to copy attitude and behavior of the majority (Pratt, p35). From the book, Robby and his mother can be described to fit this category. They act differently towards the world based on their perception of the world after the death of Garth. Later on, while Robby is in prison, Wideman goes to see him where he tries to bridge the gap that has always between the two brothers. This is another aspect of autoethnography. The two groupings try to merge and understand each other's ways. The two brothers are willing to forgive each other after a long session of sharing. They try to bridge the gap.
The family lived together in a humble background which he refers to as "in a little hut village". Every member of their family had their own "little hut" for privacy. There was a distinct boundary with each other, but the family managed to grow up into a tightly bound comunity. Robby was the only one who created his own lifestyle. Up to the time Robby is in jail, Wideman is not able to understand his behavior. The point that Wideman overlooks is that every member of his family kept their own issues to themselves. It is from this setting that Robby became so negative towards the world and grew apart from his family (Wideman p763).
John is in a strange situation where he brings himself to listen to his brother's problems. From their childhood, they were trained to be independent even in times of problems. For Wideman to get the problems that caused his brother to commit murder, he accepts to go done as a brother and listen. The rift that has always been there because of their differences in ideas is suspended at this point. Wideman brings himself to understand what Robby is feeling and what he tries to say. This can be referred in the words of Pratt as a contact zone (Pratt, p 34). This is the period when social gaps and cultures come together, conflict and tussle with one another, mostly on their inequality in relations to their dominance.
As is explained by ethnographers, John tries to understand their different paths and where they directed their lives. It is the world that had diverted their ways and made them different. Their distinct ways blend their perceptions of the world and what they expected of other people. Varying obstacles had been thrown at them by the world and how they each coped with life was what split their paths.
Robby opens up to his brother on the many times he had been suspected of stealing and doing things contrary with the family expectations. Their mother strived to protect them from the negative influence of the neighborhood they lived in, thus, she never talked about issues such as drugs and theft. Robby tells Wideman that he would never steal from his own brother. It was his birthday, and he was high on drugs. He felt that nobody cared since he was always a trouble maker (Wideman, p 780).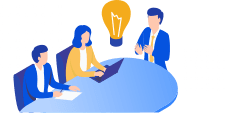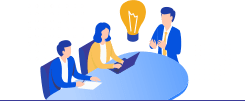 Exclusive savings! Save 25% on your ORDER
15% OFF your FIRST ORDER (with the code toppapers15) + 10% OFF every order by receiving 300 words/page instead of 275 words/page
During the talk with his brother, Wideman feels hypocritical about how much he judged his brother. He is not able to make his own confessions to him as that is not the way they were brought up. The interaction with his brother brings back memories. It makes him wish he had talked to his brother earlier for him to open up about his feelings before it got to this level. It is a moment when the two brothers need to forgive each other and set each other free.
Wideman portrays his mother as a carrying woman who never gives up. She had a similar view with that of Robby on Garth's death. The death of Garth also changed her perception of the world. She aims at protecting her children from the harsh environment of their neighborhood and tries to create a "safe house" for Robby, whom she views as venerable. Robby loves his mother, and he is not pleased with the fact that he makes her sad with his behavior. Robby creates a "safe house" for himself since he thinks that the rest of the world does not understand him (Wideman p 763).
Wideman, Robby and their mother have "imagined communities". They all have different perceptions of the world that they view as right. The view others as different and as Pratt says, people in these imagined communities do not always know other members of their communities (Pratt, p 37).Wideman says that, after the death of Garth, his mother became too critical and aggressive. She was not in a position to sit back and watch as things went unattended. For this reason, she tried to create a safe house for Robby, whom she knew was most affected by his friend's death.
According to Wideman listening to somebody does not mean understanding the message of communication. We need to accommodate other people's points of view for us to understand why they may be reacting in a particular way. In the book, Wideman only gets close to understanding his brother after he listens to him while he is in prison (Wideman, p 784). People have to create a situation of a contact zone at some point in life, especially with other people who seem different or profess differing opinion.
In Wideman's book, Robby argues that an event could change one's life. That at one point you could be in control and in a while, drugs could take over. We do not need him to tell us that because anyone familiar with this situation knows that we are molders of our destiny. Wideman says that listening does not mean understanding another person's situation. This is true but one should give a hearing to other people.
It is a transcultural text as the characters try to come together after a long period of fighting and misunderstanding each other. Wideman finds his brother in prison to try and reconcile their differences they have been seeing their whole lives. At this point in the book, Wideman tries to illustrate the power of listening and talking. Robby had always been a rebellious child whom they found hard to understand. There is a contact zone which Wideman complicates by virtue of being the writer and the victim. He tries to understand his brother and at the same time act as a neutral party since he is the author.
Wideman strives to express to his readers the importance of considering the views of others. He succeeds in his venture by reconciling with the brother. .He is also working against the spirit of social and cultural differences in families and among people who are close.
This essay is a literature effort to bring out the context of difference as it shows different attitudes of people brought up in a similar environment. It shows how an event can change the perception of others. Wideman sees other people in a different light. He expresses his opinion on his brother and mother. He analyses their behavior and forms an opinion on their views. He views himself as an author, which is why it is hard for him to listen to Robby as a brother. Should he have listened to both his mother and brother earlier, maybe he could have understood their attitude towards life.