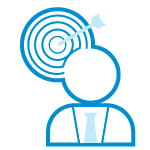 It is well known that cultural background of any nation consists of world view, language, religion, and traditions. Traditions include rituals and ceremonies as well as behavioral peculiarities and cuisine. Usually each family has special meals being made for everyday nutrition and some special food cooked for holidays. Eating habits originate from religion, nation, and moral of a certain group of people. Kids are learning to associate themselves with certain nation through cuisine and all food cooked at home, and some special national meals, which adds particular meaning to the notion of "culture, nation, and national features".
It is made in our family and it became a symbol of it. We are Mexican.
Taco is our national meal. American Indian civilization had its own eating habits as well; taco also was among these meals which were traditional .at that time. After Spanish colonization of this part of the world, some addings and changes to authentic recipe of taco were added. Some kinds of taco with rice filling and some special spices belong to Arabic cuisine, which became one of the Mexican traditions in cooking taco. In modern taco recipes, different cultural tracks of some civilizations can be found. However, this meal was initially considered Mexican. My mother told me a lot about taco history; she made different kinds of it: with rice filling and small fish inside, with cheese and beef.
During the years of Spanish colonization in Mexico, taco was spread all over this country and it was cooked in Mexican families very often. Initially, this meal was ancient, though the first mentioning of taco was found in chronicles of a Spanish soldier. He described the banquet made by Hernan Cortes for his captains but recent discoveries of the American history have revealed taco being invented even before this time. Each time when Mexican cooks make taco, they used some process which was found by their ancestors inventing this meal many years ago. It is part of the history of people who passed away many generations ago and left their wisdom for descendants. It is interesting to note that traditions of any nation as well as its cuisine can be called wisdom of past generations.
Recipes of national meal such as taco go from mother to daughter. I know many different kinds of it and can cook nearly all of them. When Mexicans lived in their own country and didn't immigrate on a substantial scale as nowadays, this meal stayed inside of Mexico. With the wide migration of population taco later appeared in the USA. For the first time the recipe of this meal was found in 1914 in California Mexican-Spanish cookbook. From this time taco became very popular among all nations and nationalities in modern America. People like to cook and eat it because this meal is not time-consuming in terms of cooking it as well as it can be used for snack and breakfast, in case when you are hungry but have no time for cooking. Since the first appearance of taco in the USA, its recipe has been changed a lot. In modern cuisine there are many different fillings of taco; tortilla can also be made of wheat. Thus, travelling around modern Mexico and the US, any person can taste different kinds of taco. But the authentic recipe of taco, which is often cooked in my family, is the following. Tortilla must be made of corn and fried lightly on both sides. It must be crisp and steady. Than it is important to take it out of olive oil and drain on paper towel. The filling consists of lettuce, onions, and tomatoes. It also has cheese topping. After taco being ready it is important to serve it immediately. It is really delicious thing for snack and nice meal to eat together with friends.
There are considerable discussions about original recipes of taco in modern American society in terms of cooking this meal. Some Mexican families, who live in the USA, do not admit variation of taco cooking; they do not think some of them can be called taco at all. In Mexican families, women cook all food themselves and have their own recipes of taco. The recipe each family likes the most is kept in the family and usually goes from mother to daughter. The so-called authentic recipe of taco is soft corn tortilla filled with beef. There are different variations of marinade for beef but tortilla should be made of corn. The most popular kind of taco is corn tortilla with marinated in garlic and lime juice beef. Sometimes this type of taco is made in my family as well; I like it a lot and always remember its special taste. The difference from the above mentioned recipe is that the filling, which consists of marinated beef as well, should be marinated in lime juice and garlic before the tortilla is ready for being filled.
How it Works
01.
Select the type of assignment
02.
Provide explicit guidelines
03.
Enjoy your free time while our professionals work on your project
04.
Get an original work
Having lived in the family, I gained some special habits and traditions in food and after leaving the family I introduced these unique food peculiarities to my friends and people around me. It is one more way of intercultural process that cannot be stopped. But from the other side, it is very important to keep and impart special national meals' recipes from one generation to another. When mother cooked such meal at home and all the family sat at one table enjoying it, I got the lesson of my cultural uniqueness. I was learning to associate myself with my nationality.
Having got meal traditions in my family along with remembering the special recipe and taste of taco, I always try to find this taco taste in different cafes and restaurants. Taco is my favorite meal cooked by my mother. The recipe of it was this kind of so-called authentic taco – soft corn tortilla with beef inside. Each time taco is served in my family, I feel my belonging to ancient nation; it is the part of culture I value since childhood. The process of cooking is also very important for me. I try to cook it according to the recipe my mother taught me. Every time I cook taco, I feel something that unites me with my own family as well as the whole nation I belong to. I think that without connection to Mexican culture it is not possible to make really good taco. It is well known fact that cooking is an art, if someone begins to make food in a bad mood or without deep knowledge of meal's origin, the taste of this meal will be usually not acceptable. If you have never tasted really delicious taco, you cannot recognize if it was cooked well. I remember how taco should smell and how it could be made. It seems to me that each time when I try it, I can understand if the cook belongs to Mexican nation or not. There is always something special in the taco taste, which makes it possible to understand if the cook who prepares it has some Mexican traditions.
Some people in the USA, especially those belonging to Native Americans, have their own opinion that culture and especially food as a part of it, should stay unique and belong to certain national cuisine. It is true that each nation must keep their traditions and cultural peculiarities because the heritage connects them with their national background. All these traditions come to a child inside of a family together with mother's food that is cooked according to her special recipes. People see racism and declaration of domination of one nation over others quite ofter only when these recipes are widely used and changed closer to the tastes and eating habits of the race dominating. As it was mentioned above, the process of intercultural relationships cannot be stopped. Thus, sensible compromise should be found in this issue. People must respect each other's cultural and traditional peculiarities. At the same time, however, it is possible to use some changes in authentic recipes of any kind of food as well.
We Offer
Original writing according to your instructions

Deadlines from 3 hours to 60 days

All disciplines covered

Confidentiality

24/7 Support
We Guarantee
Plagiarism-free papers

Timely delivery

Skilled writers with Master's/PhD degrees

Personal data security

Instant replies to all your questions
Years before coming to college, I felt some solidarity with my origin. There are some traditions in my family, which are connected with cultural background of my nation. Cooking and food play big role in them. Taco is a special part in the nutrition of my family. It is wonderful meal for school breakfast; it is made for meeting friends and relatives. When I left my family and entered college, I understood that this meal can be widely used instead of fast food which is so popular among students. I think that fast food nowadays became the symbol of American nation. Nevertheless, initially it did not belong to any culture in the USA. More and more people refuse fast food and they sometimes do not know what can be changed with it. I think that taco is wonderful thing to meet friends and to demonstrate them special traditional food of my family. This is a wonderful meal which is made quickly and can be eaten instead of fast food; I am speaking about my favorite meal — taco. It can be cooked with different fillings and, in my opinion, it is possible to lay the table for good party using different kinds of taco.
Each nation has its own unique culture; it is not possible to find the same rituals and traditions in two different places on our planet. If someone asks me about my heritage, I think that the best answer to this question will be taco, cooked according to the authentic recipe kept in my family. I got good lesson of national education through traditional meals in my family. Taco will be always the symbol of my Mexican origin and belonging to Mexican culture.
In my opinion, this the paper can be characterized as a descriptive essay based on my own experience and knowledge I gained about the subject of food and the connection of it with cultural background and national origin. To give the whole image of my favorite meal, I mentioned about the history of it from ancient time till nowadays. Modern cook books give people only the recipes of meals, but it is also very important to pay attention to those who will make certain meal with its historical foundation. It is well known fact that only a short time before cooking was the women's duty. It was the same in my family; my mother was always responsible for feeding our family. In my essay I told that all knowledge, which I have about favorite meal of my close people, I gained from mother. I gave examples of my favorite taco recipes and stressed that there is an authentic kind of this meal which is considered to be the most ancient of all found in modern world. At the same time I told about the favorite taco in my family. Honestly speaking, before going to college, I have never imagined that food and one particular meal, which were often cooked in my family, can give me so many information about my national and cultural ancestry. I gave an idea about intercultural relationship of people with the help of food and national eating habits. It was stressed that some people can see racism in the natural process of changing some authentic recipes of a certain meal according to the tastes and habits of modern American society. It is very important to note that nutrition habits and traditions change as well as people's lives,. It is not possible to stop this process, so I described in my essay this idea. I think that to feel the atmosphere of a country and its culture, it is very important to try their national meals. If someone comes to Thailand, this person used to eat Thai cuisine. When people come to Mexico, they should taste the favorite meal of my family — taco, which can tell a lot about our people's nature, their culture and traditions. I tried to enlighten this theme in my essay as well.
I tried to recall my own feeling about eating habits in my family, all knowledges my mother gave me and to create the image of my favorite meal as one small issue which can help to see my national common cultural image. I also added all some information about the food and culture of eating I got while reading sources of critics about this subject. It was impossible to describe all details of the history of people with the help of only one meal even though it is the important part of Mexican cuisine. The main idea of this essay is to give the common information of Mexican nutrition culture on the basis of only feeding experience of my own family and the main meal cooked in it. I tried to make people understand one very important thing. The more special tracks about the cuisines of different nations in modern world will be introduced to society, the deeper understanding between people of different countries will be found. I discovered one more important issue while writing this essay. My family, which belongs to Mexican nation, is small part of the various cultures in the world. It is significant to keep knowledges of all national cultural details. Simultaneously, it is useful to exchange this information with all people around the globe. Food and eating habits have special place in the intellectual background of any nation, which is closely related to national culture. While writing this essay, I gained additional knowledge about the origin of my nation by discovering my family's favorite food and personally mine as well. I realized that it is very important for me as a representative of Mexicans to find my place in this international world.