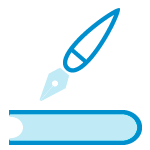 In her critical essay "The Semantics of Passion in Shakespeare's Comedies: An Interdisciplinary Study," Biewer analyzes how Shakespeare transmits love and passions in his plays, in particular in Twelfth Night. According to Biewer, the main theme of Twelfth Night is the search for true love. Hereby, throughout the play, Shakespearian characters try to understand what the true love is as well as where it arises.
In Twelfth Night, Shakespeare portrays the lovers' feelings by choosing specific literary means in accordance with the concepts and terminology of Elizabethan psychology that, in turn, comes from the theories of such philosophers as Aristotle and Plato and physicians Galen and Hippocrates. Hereby, since according to Elizabethan psychology, the human soul is dependent on its body and the condition of its organs, in his play, Shakespeare connects the protagonists' feelings with their temper. Consequently, the major characters often associate love with desires and satisfaction of their bodily desires.
By reflecting the semantic fields of love and passions, Shakespeare uses the main pivots of Elizabethan psychology such as the theory of inseparability of human body with soul and humouralism. The doctrine of humouralism implies that the individual mixture of the four main humours – blood, phlegm, choler, and melancholy, which reflect the four major elements of the nature: water, fire, earth, and air, define the person's temper and, hence, the way in which he/she feels love (508-509). Accordingly, in the description of the protagonists' feelings, Shakespeare refers to the name of the organs and humours, where he believes the feelings of love may come from – the heart, the brain, the blood, and the liver. Hereby, as Biewer analyzes, the writer mentions the term "liver" for describing the process of falling in love, and "heart" for reflecting the deepened love (512). This refers to the Greek philosophy, where the liver is associated with the location of sexual desire, while heart is believed to be the sensitive part of the soul.
In accordance with the three levels of knowledge of Elizabethan psychology such as imagination, senses, and knowledge, Biewer distinguishes love driven by imagination – "idealizing love", love driven by senses – "sensual love", and love driven by understanding – "rational love" respectively (512). In this light, while both terms "heart" and "liver" represent the passions of love, "brain" is the seat of the rational part of the soul, where the emotions unite with rationalism (513). Thus, while referring to the threefold division of love, liver refers to sensual love, heart to idealizing love, and brain to the rational love.