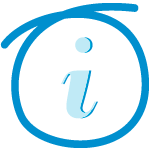 Continuous change is an antipode of episodic change and one of the two basic models of change used to restructure an organization. Continuous development is not necessarily a bad or undesired phenomenon, although an organization does need to meet particular requirements and parameters for such a change to be effective and for an organization to survive. The climate of continuous change presupposes that an organization wants and is trying to ensure continuous adaptation and improvement. Such climate is built upon the idea of continuous learning and reflection. For an organization undergoing a continuous change to be effective, its inner culture has to encourage all stakeholders to take and share responsibility for learning and change. The employers and employees bear responsibility concerning the choice and implementation of strategies to improve task performance. The continuous change strategy is more likely to work in organizations with minimized bureaucracy and few levels of hierarchy. These two conditions provide more freedom to employees in terms of generating and implementing new ideas (Woods and West 542-543).
Organizations in continuous change are self-organizing and emergent, and the nature of change in them is constant, cumulative, evolving, cyclical, and processional. In this model, change is not something rapid, sporadic and instantaneous, but rather a complex pattern of endless, long-term, ongoing modifications and balance seeking. These modifications pertain to the work process and all the elements of an organization starting with its processes and ending with social practice. The state of continuous change is triggered and fueled on a daily basis. Organizational instability and its alert reactions to daily contingencies drive this kind of change. A change manifests itself in a number of minor accommodations which cumulate and amplify. The emphasis on this scheme is put on long-run adaptability. In other words, continuous change is a continuous adaptation (Norbutus 63).
Continuous change works on the principle of "freeze-rebalance-unfreeze". This principle accounts for change efficiency. "Freeze" stage is aimed at unveiling sequences and patterns through maps and schemes. These patterns are located in organization's day-to-day, inner and outer activity. During "rebalance" stage, re-interpretation, re-labeling and reconfiguration takes place, and patterns are re-sequenced. The change of patterns allows an organization to overcome restraints and barriers so that continuous change could occur more mildly and effortlessly. "Unfreeze" resumes the processes of learning and improvisation, but with respect to the introduced corrections. At this stage, innovations are implemented in order to ensure continuous change (Norbutus 63; Burke 155-156).
There currently exist artificial models created by scholars and researchers in order to assist organizations functioning under continuous change. One of such models, the EverChanging Organization (ECO) model, suggests that there are five essential components on which an organization functions and which it needs to address. These components are environment, stabilizing base, continuous improvement, continuous learning, and management for change. For an ever-changing organization, it is critical to feel connected to its environment. Environment is the realm from which a necessity and means of change originate, such as customers with their ever-changing needs, competitors with their own business strategies, new technologies and globalization of business overall. By assessing these environmental factors, an organization can align its change adequately. Stabilizing base is a constanta which allows an organization to withstand the pressure of both internal and external changes. The base may consists of shared, positive values; commitment to improvement, learning and change; compelling vision; flexible systems; clear goals; process and results orientation; trusted people. The concepts of continuous learning and continuous improvement are quite eloquent. A change is a movement forward, so an organization needs to "keep the pace" of change and gradually and synchronously improve in order to meet the ever-changing requirements and standards. And constant improvement is impossible without constant learning. Learning is crucial for organizations in continuous change. "Organizations are learning systems, learning is occurring all the time" (Pieters and Young 17). Finally, managing for change presupposes that change becomes a business strategy. Respectively, all accommodations should be aimed not only on long-term and short-term organization's goals but also on the process of change per se in order to manage it and fuel the change.
Thus, organizations can change continuously, but the effectiveness of this change and organization per se depends upon a set of primary characteristics such as organization's structure, culture, or management style.
In order to remove the barriers to change, a leader needs to recognize them. Overall, barriers arise from the old organizational culture and/or stakeholders. Among the most common barriers to change are poor communication, unsupportive or passive employees, poor management, inadequate resources and dysfunctional policies. Personally for a leader, the barriers may result from his or her own lack of experience or knowledge on change, obscure goals and vision of the future, a fear that employees do not have adequate qualification, or leader's lack of leadership qualities. Any or all of these factors can stand on the way of a change, as well as on the way of a leader who is going to set the process of change in motion. An adjacent question is how a leader can locate the looming challenges. In fact, as soon as the vision of the organization's future is formed, it becomes possible to foresee the emerging barriers. The nature of a planned change, the current and future structure into which organization is evolving, the timeframe, and means of reaching the goal all determine and predetermine the barriers. Thus, an effective leader has to prepare an organization to the major change by providing minor changes and/or developing change strategies which would omit the pitfalls and barriers of the transition. (Gilley 67; Balogun and Hailey 160-164; Schlachter and Hildebrandt 323).
One of the most powerful barriers to change is old routines. Routine behavior is how an organization operates, or, better to say, is used to operate. Routines are linked to and result from organization culture. A technique called cultural web analysis allows a leader to define and understand the current culture and associated barriers. If such analysis is not conducted, the current culture can persist through the process of transition and stir the attempted change. The old culture will prevent new, more suitable behavioral patterns from being adopted. The latter scenario is highly undesirable (Balogun and Hailey 163).
It is important that a leader recognizes positive aspects of the old organization, its structure and culture. Unlike negative aspects which are either relics of the past management or just models unsuitable for a new organization, positive aspects and developments can be and should be preserved and "transplanted" into the future model of an organization. Again, the cultural web analysis will provide a leader with all necessary information on what aspects of the old organization are worth being saved as valuable assets and will be beneficiary in the future. Some of such aspects can even become facilitators of a planned change and be used as its tools (Balogun and Hailey 163).
Apart from inanimate elements of the organization system, there are also its "living" assets. The employees, as well as all levels of management – literally, all stakeholders – are important factors which can play the role of barriers on the way to change. Unlike with other assets where culture web analysis could determine the negative and positive elements, the situation with the human factor cannot be analyzed with the same degree of precision. People's reactions can be unpredictable, although very often they can be foreseen. The way stakeholders react to a change is essential. Within the existing structure of an organization and its current distribution of power, stakeholders occupy certain positions and have a certain amount of empowerment. Any change is a threat to their position in terms of power distribution. Some changes can even eliminate the very necessity of some stakeholders' services. Naturally, the stakeholders whose positions are threatened with elimination will oppose the change. "Organizations only change if the individuals within that organization change" (Balogun and Hailey 163). Thus, unless people agree to cooperate, change will not be possible.
Team's resistance to change can take different forms. The passive form is called absenteeism, whereas the active form is an open disagreement. Managing employee resistance is difficult, but possible. When working with people, however, a leader needs to be careful. Organization's hierarchy presupposes that opposition to change may occur on any of its levels. A leader needs to start managing this opposition from the top of organization's hierarchy down. Only after the key stakeholders (e.g. directors and managers) are positive about a change, a leader can work this scheme down to lower levels (Schlachter and Hildebrandt 324). The best, although not the least challenging, way to view the organization's workforce is to treat the employees as active participants or even instruments of change, not passive element obliged to follow the directives given from the higher echelons of management. A leader needs to keep employees informed and aware and receive their feedback. One needs to remember that information is a powerful lever in managing situations. Communication is a good tool for leveling the barrier of unsupportive or passive employees. Accentuating positive sides of change or providing evidences of success is particularly helpful. By doing so, a leader will transform people from a burden into another asset. After all, for a leader, "a part of change capability is having the ability to lead staff through change" (Balogun and Hailey 163).
Perhaps, the most important thing which a leader needs to know to carry the change effectively is that organizational change and individual change are two parts of one whole. Thus, change leaders have two parallel, complementary (not mutually exclusive) tasks. The first one is leading the organization through change. The second one is leading the organization's individual members through change.